"Today" show host Savannah Guthrie tread very carefully Tuesday morning when she asked Tom Hiddleston about his GQ March cover story in which he spoke extensively about his three-month relationship with Taylor Swift.
"I make a clear distinction between my work, which I absolutely dedicate myself to, which is for the public," the 36-year-old actor said.
"I really believe in that relationship between an actor and an audience. There is no… You can't call yourself an actor without the audience, and my private life is private."
This comes just one day after The Telegraph questioned the "Kong: Skull Island" actor about his fling with the pop star and he shut down the line of questioning.
"I'm just thinking about this," he said. "Everyone is entitled to a private life. I love what I do and I dedicate myself with absolute commitment to making great art and great entertainment, and in my mind I don't conflict the two. My work is in the public sphere and I have a private life. And those two things are separate."
But Hiddleston was sure to add that he had zero regrets over dating Swift.
"You have to fight for love. You can't live in fear of what people might say. You know, you have to be true to yourself. I'm not going to live my life in hiding," he said.
Swift has never publicly discussed her relationship with Hiddleston, but one would conclude from past history we'll be sure to learn the singer's take on the romance in lyrics from her next album or in the inevitable Rolling Stone cover story promoting that album. So stay tuned people.
"Taylor is an amazing woman," he told GQ. "She's generous and kind and lovely, and we had the best time. Of course it was real."
Hiddleston's new movie "Kong: Skull Island" hits theaters Friday, March 10.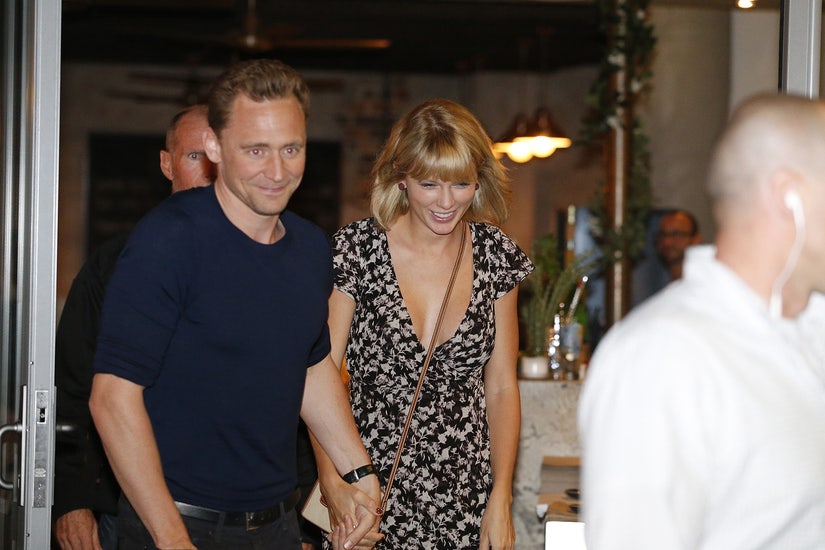 Getty