Thursday's episode featured a sneaky Blossom-Cooper showdown that got the entire town searching for Polly Cooper. But possibly even more amusing, Archie (KJ Apa) and Veronica (Camila Mendes) are starting to catch onto Betty (Lili Reinhart) and Jughead's (Cole Sprouse) flirty vibes, which triggered a jealous Archie.
TooFab's Madison Brodsky talked to KJ Apa about Betty and Jughead's flaming relationship, working on set with TV dad Luke Perry and who he thinks actually killed Jason Blossom.
"I think Lili and Cole have a lot of good chemistry on-screen and I think it works very well for their characters," Apa told TooFab.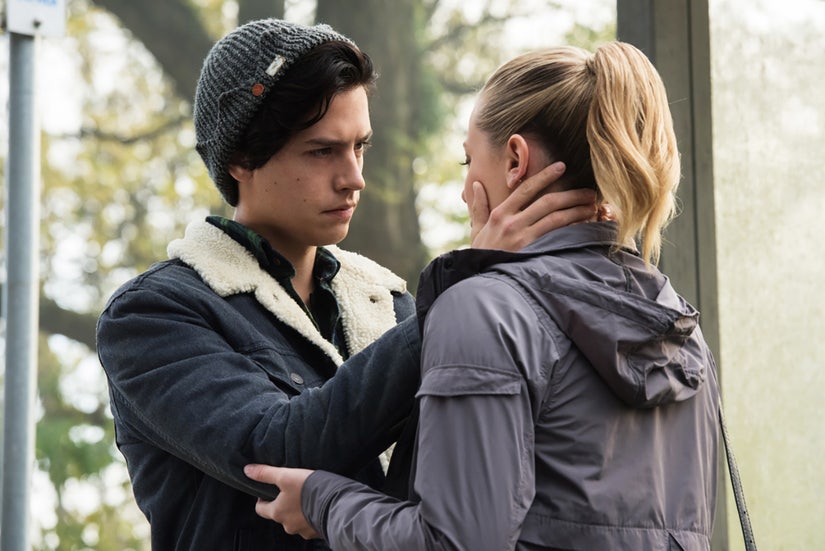 The CW
What was up with that crazy "stabbing in the back" dream sequence at the beginning of the episode? Is it foreshadowing anything between you and Jughead?
"I don't think so. I think that is just a representation of whatever happened between the two of them before the first episode with that mysterious conflict that lies between their friendship."
What do you think of Betty and Jughead's relationship, both as Archie and KJ?
"As Archie, I think he wants what he can't have and it's kind of a weird thing because they totally switched on who likes who. I think he really does show that he likes Betty, but the whole ironic triangle thing is coming back and you'll really see it coming in effect soon. As myself, I think Lili and Cole have a lot of good chemistry that you can see on screen and I think it works very well for their characters."
Do you think Betty is using her relationship with Jughead as a shoulder to lean on or do you think she actually developed feelings for him?
"I think they genuinely like each other and I think they are finding something with each other that they can latch onto."
We finally got some insight into Jughead's family. What can we expect to see happen now that Jughead will have to deal with his family's secrets in the forefront?
"I think you can expect that Jughead will continue to deal with a lot of things from his family to his dad to the murder and you'll see that it becomes too much for him so it will spiral into something that shows some amazing acting from Cole and then Jughead eventually breaks."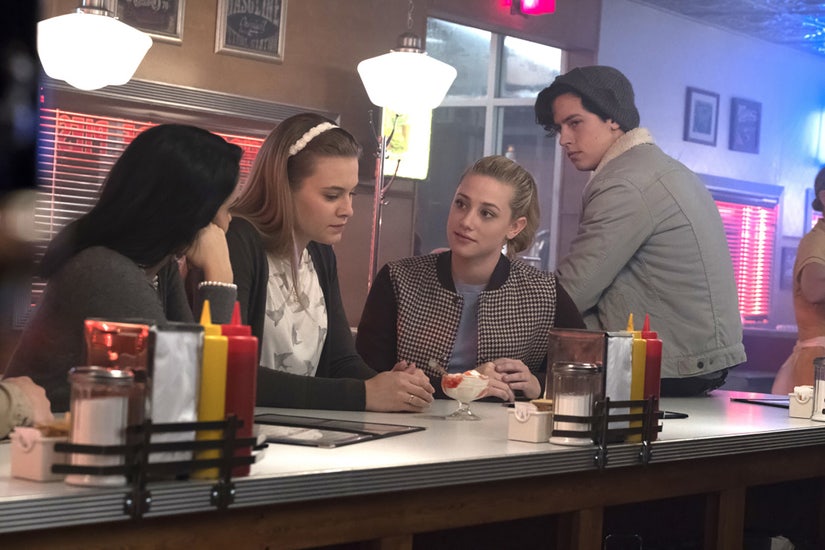 The CW
What were your thoughts when you found out who killed Jason Blossom?
"I actually wasn't surprised. I knew it. I remember going up to our writer one day and asking, 'Was it this person?' and he looked at me and didn't say anything and laughed so I knew I was right."