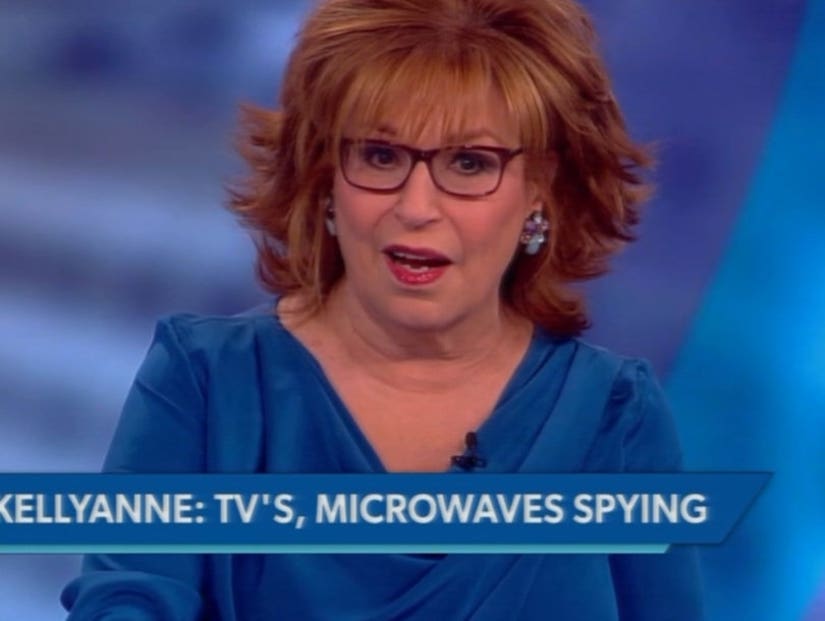 ABC
The Kellyanne Conway ridicule kept rolling in Monday morning on "The View" as the ladies put her on blast for saying your microwaves can spy on you.
President Donald Trump's advisor is still catching major flack today after an interview she did with New Jersey's Record on Sunday went viral. ICYMI, when asked whether she knew if Trump Tower was wiretapped, Conway deflected.
"What I can say is there are many ways to surveil each other now. There was an article this week that talked about how you can surveil someone through their phones, certainly through their television sets -- any number of different ways. Microwaves that turn into cameras. We know this is a fact of modern life."
"She wants you to watch what you say when you're microwaving your popcorn," Whoopi Goldberg joked at the top of today's show.
"I think my dishwasher called me a bitch yesterday. I'm so nervous," added Joy Behar.
"Only ghosts come through your TV, no spies," Sara Haines chimed in, referencing the horror film "Poltergeist."
"You know what's scary about that, is that her answer was in response to the question about our former president wiretapping Trump," continued Sunny Hostin. "In response to that, you talk about microwaves? I, as a prosecutor, certainly know about wiretapping, but we didn't have microwaves on any of our warrants."
Jedediah Bila also admonished Conway for not coming to the interview prepared.
"When someone asks you a direct question about an investigation, you need to have an answer," she added. "If you go on national television, have an answer. Don't divert. you are responsible for that."
Trump seemingly responded to those piling on Conway this morning on Twitter:
It is amazing how rude much of the media is to my very hard working representatives. Be nice, you will do much better!

@realDonaldTrump