Jonathan Lipnicki was 6 years old when he first came to prominence as the adorable breakout child star in 1996 blockbuster "Jerry Maguire," starring Tom Cruise and Renee Zellweger.
Now the 26 year old is speaking out for the very first time about his life-long battle with anxiety and depression which began after he was bullied throughout middle school and high school over his early success in "Maguire" and "Stuart Little."
"I've been in treatment for a very long time because I had a very serious problem with anxiety and depression," Lipnicki told TooFab. "I felt like I didn't know how my life was going to end up. It was the lowest point of my life."
The actor spoke to TooFab exclusively on Tuesday about growing up as a scrutinized child actor, after first revealing the bullying in an Instagram post published Monday. (Read in its entirety at bottom of this post.)
"As a kid-teen I was made fun of relentlessly by some people who are now even my friends on FB. I was told I was a has-been and would never book a job again," Lipnicki wrote in the post.
Lipnicki shared how he overcame his day-to-day anxiousness caused by unsavory treatment from some classmates. Shortly after our TooFab interview, he elaborated further on Instagram about his fear of doing interviews and why he ultimately decided to go public.
"I didn't go a day without going home and being upset," Lipnicki told TooFab. "I didn't go a day without being called some form of gay slur, or a hateful slur pretty much every day of middle school."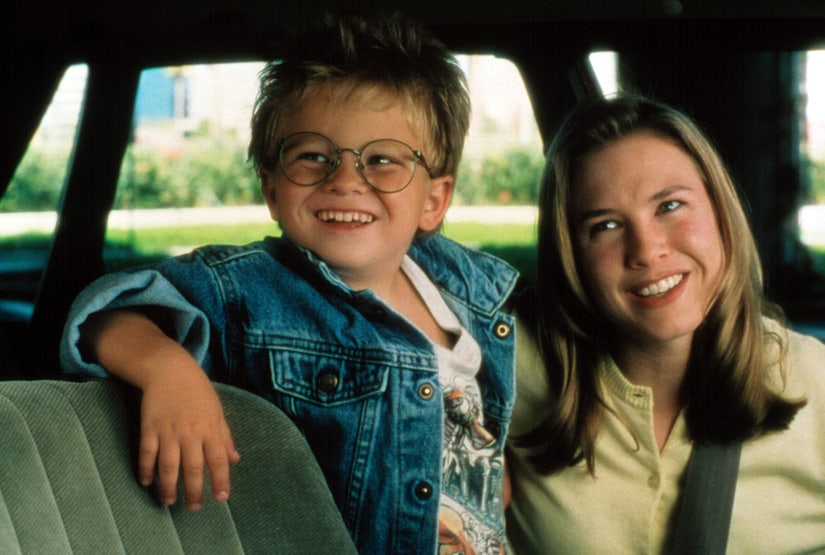 Everett
Surprisingly, the Hollywood adoration Lipnicki garnered for his role in "Jerry Maguire" didn't necessarily translate to popularity at school. Sadly, Lipnicki said it was quite the opposite.
"I had my own group of friends and people knew me, but it was a wide spectrum. It was kids who thought it was cool, but then you had kids who were really mean," Lipnicki said. "It was something I definitely had to overcome. I'd be lying if I said it didn't affect me a little bit to this day to a point where I do have a little bit of a chip on my shoulder where I want to prove the world wrong."
"All I've ever wanted to do my entire life is make movies. To be made fun of for the thing that you love and be told you're not going to be a success is hard. There were even teachers that called me lazy, but I later found out I had a learning disability called dysgraphia."
Lipnicki said at one point his anxiety got so bad, he suffered from excema on his hands from constantly rubbing them together due to nervousness. The actor said he's been in treatment for anxiety ever since.
Aside from seeking treatment, Lipnicki said the one thing that really helped get him through was basketball. The actor said he played every single day because that was the one hour a day he wasn't having a panic attack.
"You have to turn it into something. Whether it's arts, sports or helping others. I think a lot of kids out there don't have a direction to go with that pain and they go inside of themselves and they suffer. It's horrible."
Waiting for your permission to load the Instagram Media.
When asked if he experienced online bullying, Lipnicki said: "People write mean things online, but it never really got to me. It was the face-to-face, "You're never going to make it. You're worthless' that got to me."
"I've heard stuff to this day where maybe I was tired at a coffee shop and news got back to me, 'Oh, someone said you came into my friend's coffee shop and you were a dick.' It feels like you can't have an off moment."
Since sharing the Instagram, Lipnicki said reaction has been positive and supportive, but that none of the individuals mentioned in the post have reached out.
"I've had a lot of people who were also nice to me reach out and say 'Hey, just wanted to say I always thought it was horrible how people treated you,' but the one who did it, I don't even think he knows."
As far as his relationship with "Jerry Maguire" co-star Tom Cruise, Lipnicki said he actually met up with him a few years ago.
"I wanted advice and also just wanted to see him again. He's a really inspiring person to me. He still is. He took the time and was really gracious about it, he gave me a lot of time and a lot of great advice."
Waiting for your permission to load the Instagram Media.
"I'm out to prove anyone wrong that's ever doubted me. I love work and I love the art of it. But I'd be lying if I said I didn't want to go and say, 'Look at me now. I'm happy. I'm creating my art and you can't stop me.'"
A testament to the actor's perseverance and passion for his craft, Lipnicki will return to the screen in "Pitching Tents" which runs March 31 to April 6 at the Laemmle Film Center in Santa Monica before making its way to other U.S. cities.
The film is a coming of age comedy also starring Jim Norton and Booboo Stewart based on the story of a boy (Michael Grant) struggling with what he wants to do after high school as he and his friends take one last trip to sort out of all their future plans.
"If I had advice for anyone, it's find an outlet. Whatever that is, just be the best you that you can be. Just know that it does get better. I've never been in such a good place because I've been striving so hard for what I love," the actor added.
Waiting for your permission to load the Instagram Media.
Lipnicki is also working on a Lionsgate film which he produced and also stars in called "Altitude" with Denise Richards and Dolph Lundgren. The film is an all-female take on "Die Hard."
Waiting for your permission to load the Instagram Media.
Here is Lipnicki's first Instagram from Monday revealing the bullying:
Waiting for your permission to load the Instagram Media.
This is Lipnicki's Instagram posted Tuesday just shortly after he spoke to TooFab:
Waiting for your permission to load the Instagram Media.