Sundance, Cannes and Toronto may be known as the most prestigious film festivals, but South by Southwest has quickly become a hotspot for premiering Hollywood's cooler, edgier flicks. This year's edition of the Austin festival saw some of the wildest, most star-studded movies yet, and here are the ones that are drawing the biggest buzz. Plus, politics intermingled with the tech and entertainment, and we've got the buzz on that as well.
James Franco Goes Crazy in "The Disaster Artist"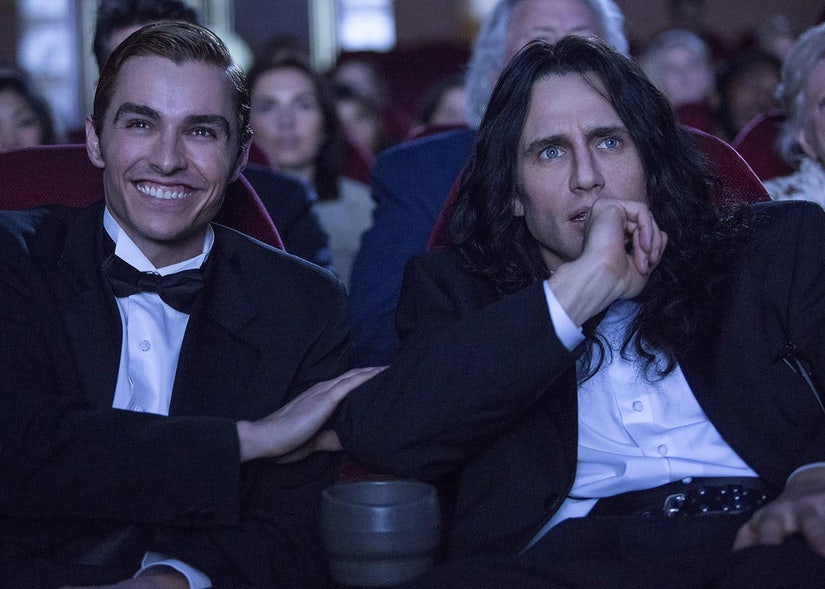 Mert Alas and Marcus Piggott/SXSW
Whether you love him or find him to be an eccentric wackadoo with a leading man's face, you have to admit that James Franco always goes all-in. And while that dedication does often lead to some strange performances in films that no one sees (not that he likely cares), it also begets genius. Such was the case with his batshit perfect portrayal of the grill-wearing drug dealer Alien in "Spring Breakers," which seemed to be peak Franco. But if reports out of SXSW are to be believed, it looks like he has finally topped that toxic neon fever dream with "The Disaster Artist," a movie he also directed.
In the film, he plays Tommy Wiseau, the mysterious and idiosyncratic director of what many believe to be the worst movie ever made, "The Room." The movie, which came out in 2003, is so bad that it's actually good, in an ironic and campy way, and has become a beloved cult classic, shown in raucous midnight screenings for over a decade now. Wiseau was a nutbag on the set of that movie, and Franco decided to emulate the man, directing his own movie as Wiseau.
"He did direct the movie in character," Seth Rogen, who produced and co-starred in the movie, revealed after the screening in Austin. "There were scenes where [he was] playing Tommy directing a movie as Tommy directing a movie as Tommy. That was when we were like, This is fucking weird, man."
Franco has earned rave reviews for the movie, which also co-stars his brother Dave as Greg Sistero, the "Room" star who wrote the book upon which the screenplay is based. And there are plenty of celebrity cameos, too. But this movie belongs to Franco through and through, and we can hardly wait for the press tour that comes with it.
Charlize Theron Kicks Ass in "Atomic Blonde"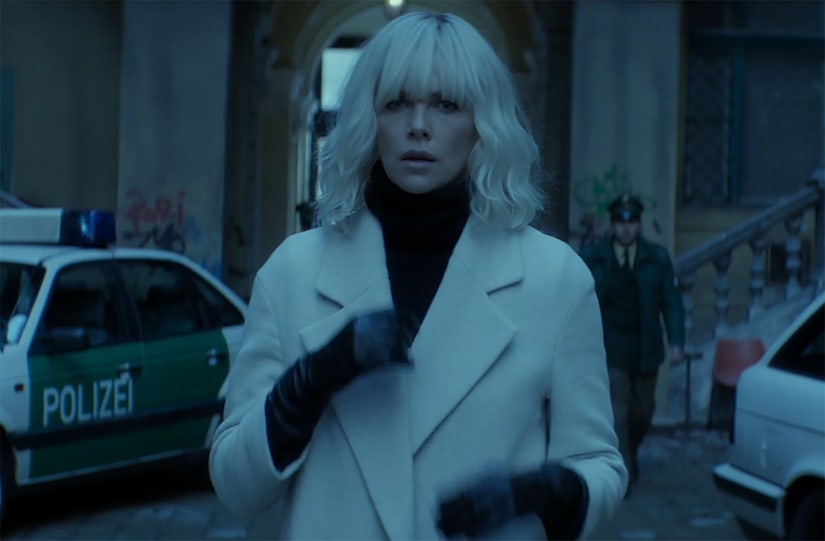 Mert Alas and Marcus Piggott/Focus Features
Thought Charlize Theron was a badass in "Mad Max: Fury Road," with her black face paint and thirst for revenge? You ain't seen nothing yet.
It's no exaggeration to say that critics are losing their minds for Theron's electrifying performance in this late Cold War action thriller. It's directed by David Leitch, who co-directed the first "John Wick," and according to critics, the dude, a former stuntman, has actually one-upped himself. Theron plays a spy who brawls with anyone and everyone necessary to get her mission accomplished, and is willing to fight dirty in the neon streets of the crumbling communist cities of Europe.
The centerpiece of the movie is a single-take fight scene that lasts upwards of ten minutes, with Theron giving literally everything she has to defeat her adversary. She crashes against walls, gets walloped in the head, tumbles down stairs, and uses every piece she can as a weapon. It is, according to one critic, one of the best action scenes ever made.
Get ready to see Theron take fight scenes to a new level when the movie hits theaters on July 28.
Ansel Elgort Goes the Full Gosling in "Baby Driver"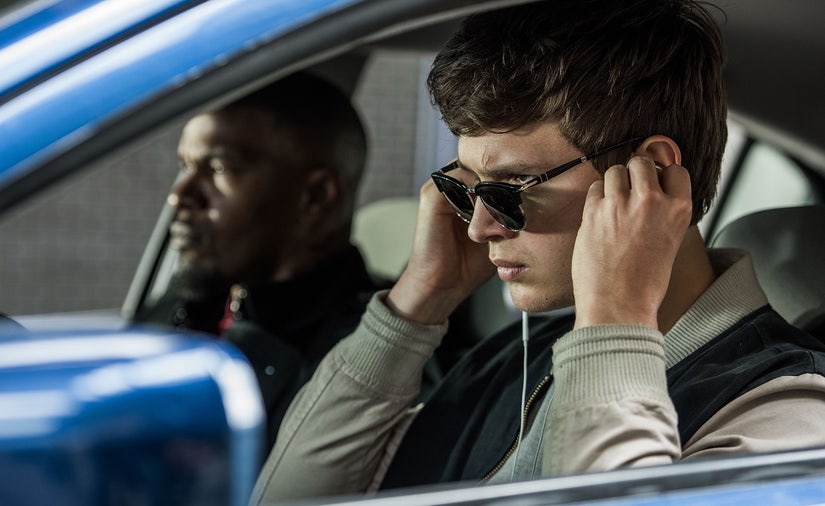 Mert Alas and Marcus Piggott/Sony Pictures
We haven't seen a ton of Ansel Elgort on the big screen since he broke out opposite Shailene Woodley in the weepy teen flick "The Fault in Our Stars." He's mostly been making music as a DJ and attending Knicks games, which isn't a bad way to live. But now he's back, with what is definitely a career-making movie: Edgar Wright's "Baby Driver," one of the most anticipated flicks of the year.
Wright, who won nerds and film buffs over with smart genre movies like "Shaun of the Dead" and "Scott Pilgrim Against the World," has also been missing from the big screen for a long while. He bolted Marvel's "Ant-Man" during pre-production, leaving comic book fans wondering what could have been (even though the actual movie turned out pretty good, in the end). Now he's returned with a fully original project, a violent and funny film about a young getaway driver (played by Elgort) who gets in deep with a local crime boss.
Sporting a sick soundtrack and sicker action, "Baby Driver" also stars Jon Hamm, Jamie Foxx, Kevin Spacey, and Lily James, making for a star-studded and unrelenting ride. And it's Elgort that really does stand out, even amongst that incredible cast; one critic said he "has the muted ferocity of a latter-day James Dean, but glides down the sidewalk and slides across the scenery like an outlaw Fred Astaire." Not bad company at all.
Choosing Life, Again, With "Trainspotting 2"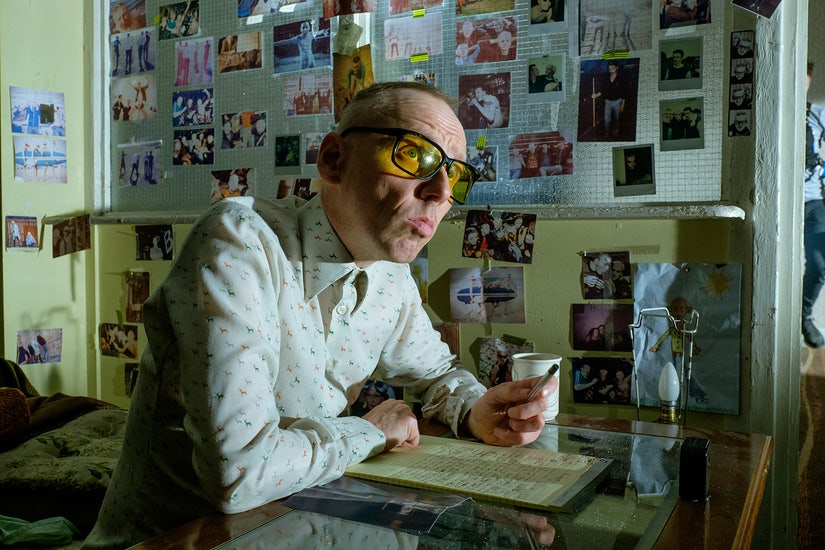 Mert Alas and Marcus Piggott/Sony Pictures
This is a bit of a cheat, since the movie already came out in Britain, but a big secret screening at SXSW was the first time most American critics got to see it, so we'll count the screening of "Trainspotting 2" as a big deal. It's been over 20 years since director Danny Boyle's original film, about a group of smack-addict chavs who piss around and pull off a drug heist, hit theaters and became a major sensation. It made Boyle and Ewan McGregor major stars, and raised the profiles of co-stars like Johnny Lee Miller, too. For young people, both in the UK and elsewhere, it was a dizzying, frenetic guide to living life on the edge... but never fully going overboard.
The sequel reunites the main cast, bringing McGregor's Mark Renton back to Scotland after two decades away in Amsterdam, where he fled after jacking the cash they stole in the aforementioned heist. This time around, the movie is all about finding peace with your friends and what you've become in life -- serious stuff, though critics suggest that even if it's not as out-and-out fun as the original, there are plenty of good times along the way. And more importantly, it hits home in the same way that the first did, even if your address has changed.
It's out in theaters this weekend in America. Choose tickets.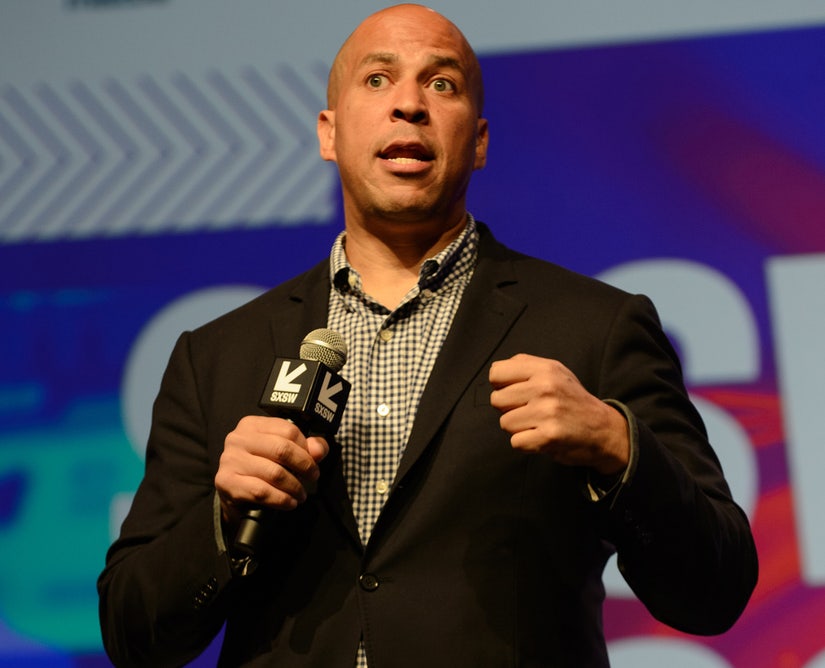 Mert Alas and Marcus Piggott/Getty
So, SXSW used to be known as a festival for weirdos and alt-rockers, but it's gone totally mainstream over the last few years, with movie studios and big tech companies shuttling down to Austin to turn it into a big corporate convention with taco trucks. This year, it got even more mainstream, as politicians entered the fray. Hell, FBI director James Comey was scheduled to speak there, before President Trump made those wiretapping accusations and Comey thought better of appearing in public.
But while DC tends to make things a bit -- or a lot -- square, the political speeches at this SXSW fit perfectly with the vibe of the place. Former Vice President Joe Biden gave an emotional speech about his big "moonshot" project to cure cancer, the disease that took his beloved son Beau in 2015. He got emotional and scientific, talking about how NASA and Amazon and countries around the world are rallying to help -- no small feat given what is going on both in DC and it capitals elsewhere. But even when the world is in turmoil, who can resist Diamond Joe?