Bill Maher was on fire during Friday night's airing of his HBO show "Real Time" which featured CNN's Jake Tapper as guest and his own "President Crazypants" segment, positively slamming President Donald Trump over his new proposed budget, which cuts many public programs such as "Meals on Wheels and arts endowments.
"That's the great thing about having tiny hands," Maher said, mocking the President. "It's easier to pull stuff right out of your ass."
See the night's three biggest moments from "Real Time."
Jake Tapper Can't Get Past Presidential Lies
Tapper spoke out against Donald Trump and his administration and claimed that the level of governmental lies is unprecedented.
"Politicians lie. Lying wasn't invented on January 20," Tapper said, referring to Trump's inauguration. "I've never really seen this level of falsehood, just quantitatively."
Tapper said that Trump's lies included, but were not limited to, "conspiracy theories based on nothing" and inferred that the administration was self-destructing as "members of his own party" are "distancing themselves from him."
See what else Tapper said in the video above including his thoughts on the President's war on "fake news" and his anger over Trump's swipe at Sen. John McCain.
Maher took the President and his budget cuts to task on Friday and assaulted Trump's stance on climate change, likening it to someone placing black tape over a car's "check engine" light.
"It takes away all the money from scientists and teachers and human rights workers and Meals on Wheels and Muppets, and gives it to the people who really need it -- the defense contractors," Maher said.
Coming full-circle with Trump's seeming obsession with reinvigorating the coal-mining industry, Maher said: "If only there was a way to get the F-35 to run on coal, it would be a perfect budget."
"'You're going back down in that toxic hole, and then we're gonna take away your healthcare,'" Maher joked.
See the rest in the video above.
The Healthcare Debacle and Budget Cuts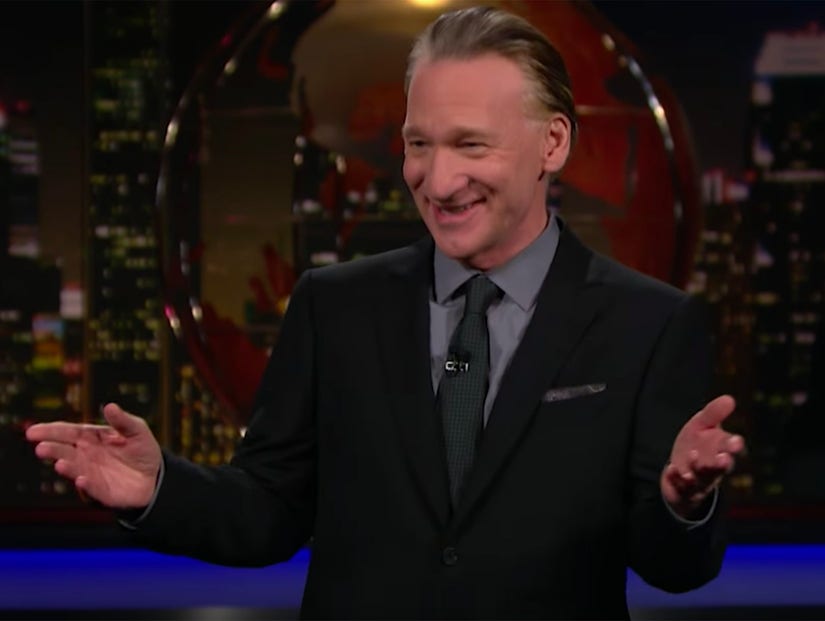 HBO
Maher's disbelief at the level of contradictory information coming out about Trump's proposed healthcare plan was evident on Friday night.
"This week we've finally found out what Trumpcare is. You know, the whole campaign it was'something terrific,'" Maher said, mocking Trump. "'People are going to want to get sick, this plan is so good. You are gonna wish you had a tumor just so you could go to the hospital under my plan.'"
He said: "Now we see what the plan is. Surprise, 24 million people lose health coverage and the rich get a giant tax cut. This is the new place we're living in in America."
"I've always said that if you want Republicans to care about kids, you're going to just have to jam them back into the uterus," Maher said, shaking his head while addressing the proposed cut for the after-school meals program.
See what the late-night host said about climate change research as well as EPA job cuts.