Those boycotting Disney's "Beauty and the Beast" over a gay character can add "Power Rangers" to their list, too. Or just grow up and get over it.
According to The Hollywood Reporter, one of the rangers is a lesbian - or at the very least, questioning her sexuality.
Like Josh Gad's "Beauty and the Beast" character LeFou, the film's acknowledgement of the character's sexuality is subtle. in the second act, one character assumes Yellow Ranger Trini (Becky G) is having "boyfriend problems," but then realizes the teenager may actually be having "girlfriend problems," which makes Trini the first gay superhero to ever be depicted on the big screen.
Director Dean Israelite told THR that Trini is "questioning a lot about who she is."
"She hasn't fully figured it out yet," he said. "I think what's great about that scene and what that scene propels for the rest of the movie is, 'That's OK.' The movie is saying, 'That's OK,' and all of the kids have to own who they are and find their tribe."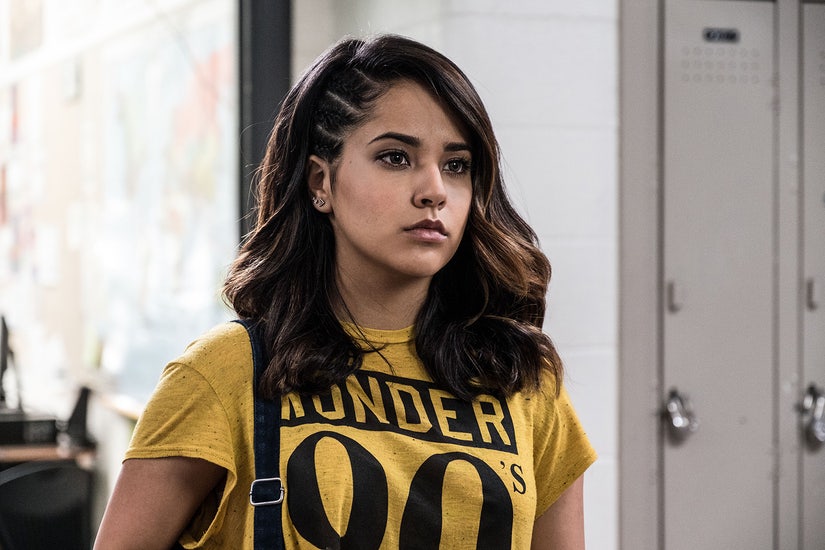 Lionsgate
David Yost, the gay actor who played the original Blue Ranger in the '90s TV series "Mighty Morphin' Power Rangers," approves of the tweak to Trini's character, originally played by deceased actress Thuy Trang.
"They really stepped up to the plate," Yost told THR. "I think so many people in the LGBTQI community are going to be excited to see that representation."
Threats to "#BoycottDisney" sprung up online earlier this month after "Beauty and the Beast" director Bill Condon teased a "gay moment" during an interview promoting the film. Although two petitions opposed to Disney including a gay character in the classic fairy tale garnered over 180,000 digital signatures, the movie went on to break multiple records with a $170 million opening weekend in North America.
"Power Rangers," which also stars Bryan Cranston as alien mentor Zordon and Elizabeth Banks as villain Rita Repulsa, hits theaters this Friday. Early reviews are mixed.