UPDATE at 7:45am PT on September 1: See the Before & After photo from Thursday night's episode, where Dr. Terry Dubrow gave Kitaen a more natural look following sex previously augmentations.
Whitesnake video vixen Tawny Kitaen kicked off her career with "no breasts," got six boob jobs and now wants them completely removed.
The '80s glamazon appears on Thursday night's season finale of "Botched," where she explains the nasty complications she's experienced since going under the knife and reveals why she's over her implants.
"It must have been something inside myself when I wasn't feeling secure enough about myself and thought this will take care of the problem," she says of why she got her chest enhanced in the first place.
"The fifth and sixth is really where it all started going wrong. So when I was under, the doctors took the liberty of putting in the size that they felt was going to suit me. And then it gets worse," she explained. "So I go back to the doctors and say they're too big. They say, 'Great. We'll take them out and make your implants smaller.' Within sixth months, the implants started slipping through the mesh. Now the implants are like down to the bottom of my rib cage."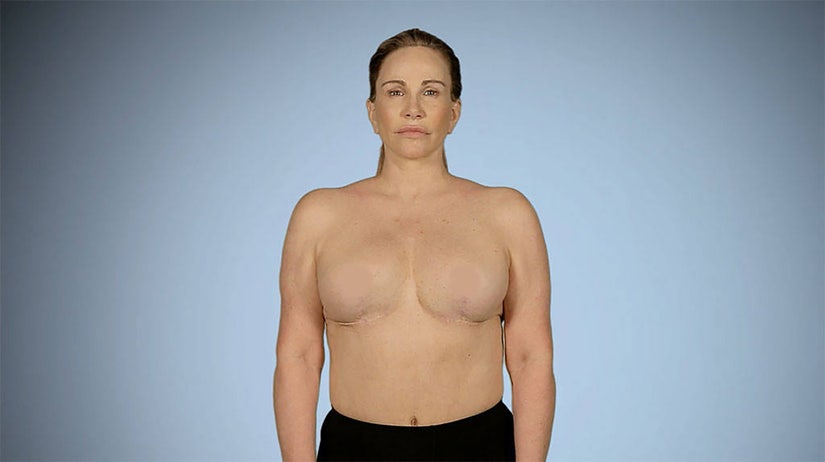 E!
Which brings her to why she's seated in Dr. Dubrow's office: "I don't want the implants at all."
Dubrow admits he was a little surprised to hear her request. "It's unusual for an actress entertainment type person to want to not have implants anymore," he says in the clip. "But after a certain period of time, you're fed up with implants and complications associated with them. So I applaud Tawny for wanting to get rid of them."
"There is truly a lot hanging on this exam. Me getting my life back. Me getting back into life. Me being happy," Kitaen says. "If Dr. Dubrow throws his hands in the air right now, I'd be absolutely devastated."
Watch the sneak peek below. "Botched" airs Thursdays at 9pm on E!