Weeping through this week's installment of "This Is Us," something crystallized in us that hadn't happened fully yet. Jack (Milo Ventimiglia) is the glue that held this family together, and without his calming presence we've gotten the fractured mess that is the Pearsons today. We'd seen glimpses of this in the past, with him smoothing things over between the kids, but it was so much more than that. This week, we saw him talk to young Kate about being nicer to her mother, and then we saw what that absence has done to their relationship now. They never learned to communicate with one another without Jack as mediator.
His absence in the present day is so much more than just a big twist the writers threw in the first season to get some shock value from the audience. It is integral to the state of this family and their journey together. Miguel (John Huertas) getting dumped on by everyone still, including his own wife, is indicative of this problem. This family needs to learn to truly unite and love one another in a world without him as they were able to do when he was at the heart of every one of them. That is the story. "This Is Us … Even Without You."
As we did last week, and because we're still crying about it, we're going to single out the show's most powerful moments, scoring them by how many tissues we tore through just to watch them. Believe us, these are happy tears of anguish.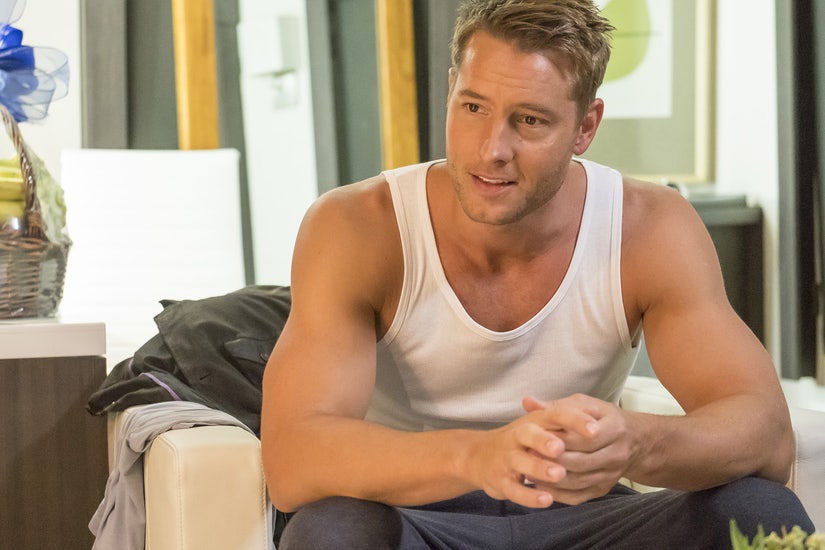 NBC
Sophie (Alexandra Breckenridge) is really starting to grow on us, and she may be a good influence for Kevin (Justin Hartley), the family narcissist. She calls him on his b.s. And this week she taught him to put his pride aside on his return appearance on "The Manny." When the show's creator, Casey, made a last-minute script change to humiliate Kevin -- because he's petty -- the series' former star almost faltered. It was Sophie who reminded him he wanted his Clooney-returning-to-"ER" moment, and while crawling around in a diaper may not quite match it in majesty or emotion, it's still his moment and he could either own it or let it own him. Just as his Mr. T impression made her laugh in school, it was her joy and laughter that propelled him through this moment. Kevin has a lot of growing up yet to do, and Sophie may be just the person to help him get there.
0 Tissues, but damn boy, own it!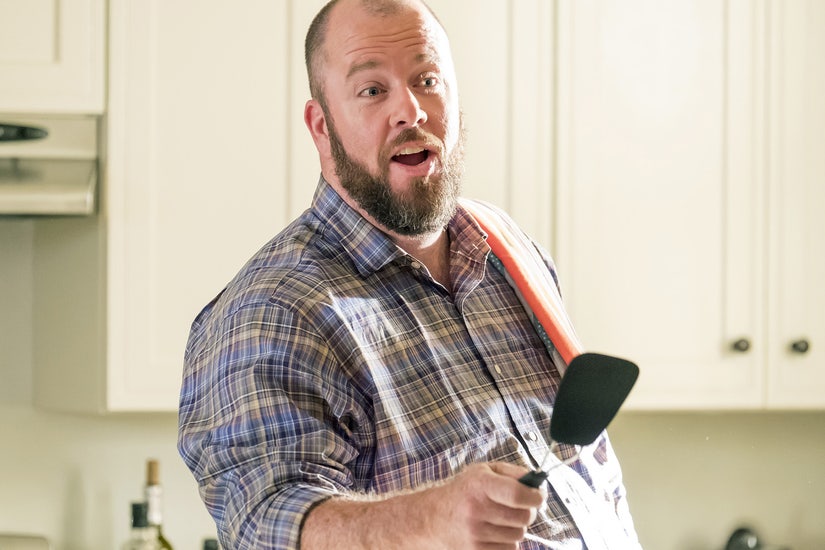 NBC
After arguing with Kate (Chrissy Metz) in the bar … more on that in a bit … Rebecca tried to seek consolation in Toby (Chris Sullivan), but he stood strong. He told her in no uncertain terms he was "Team Kate" forever. He wouldn't play the middle, he wouldn't take her side. He wanted her to like him, their relationship is important to him, but in every case if there is a Team Kate and a Team Rebecca, he will stand by his girl. It was a beautifully simple and powerful moment from one of the more underappreciated members of the cast. "So I've realized, I really like your fiance," Rebecca told her daughter moments later. So do we.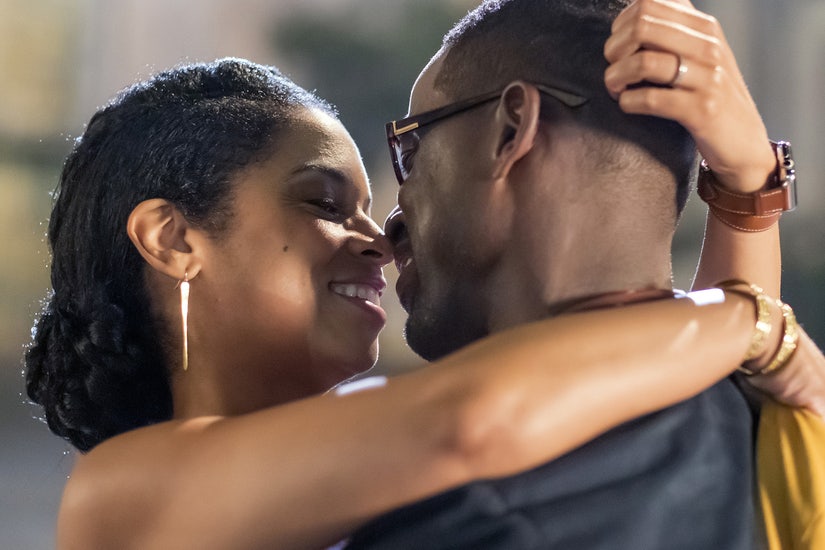 NBC
How great is it that Beth (Susan Kelechi Watson) is turning Randall's (Sterling K. Brown) name into a verb. It's so appropriate, as he over-thinks and spins and even spirals out of control sometimes. But he is her man, and while she sometimes needs a moment to process herself, they always come together, because they communicate. This week's dilemma was "Question 15," in the adoption questionnaire. Randall started questioning their parenting skills -- maybe the girls were just good and they didn't do anything -- when asked if they could handle troubled kids.
"Our girls came out good," Beth agreed, "But we made them great." It was love and nurturing and encouragement that made this branch of the family tree so strong, and that love will continue to see them through. Plus, when she jumped into his arms … swoon!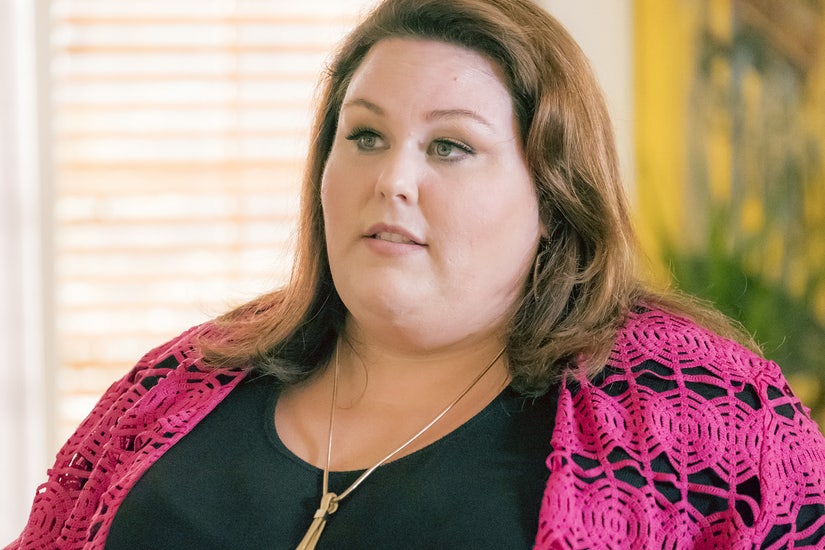 NBC
Our hearts ached for Rebecca when Kate told her that what she did wrong … how she failed her daughter. "You existed." Kate feels like her mother has coddled her all these years, pitying her as the poor, little fat girl. And while Rebecca made her mistakes along the way with her kids, and struggled to connect with her daughter on Kate's level, she was never acting in malice. She is flawed but she loves her children. She watched her daughter sing "Landslide" at her first real gig and felt nothing but pride. When she told Kate, "You are my whole world," she was telling the truth. And yet that love was rejected and her world was crumbling around her. It was painful to watch, but that moment of raw honesty could be the first step on a road of healing and understanding between them.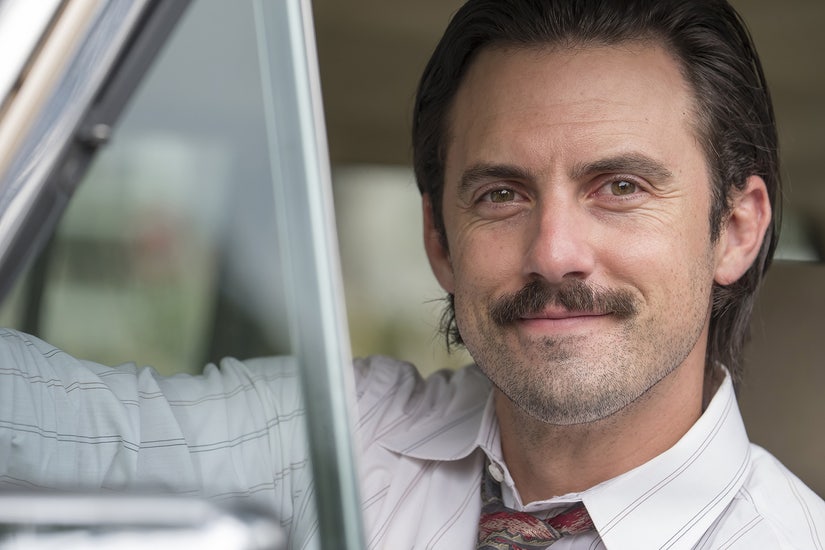 NBC
This is a moment that recurred twice in the episode. In the earliest flashback sequence, we saw Jack when he was first dealing with, and hiding, his drinking problem. Kate was always the intuitive one and when he went to see her at school, she could read the pain on his face. She held his face in hers in the Pearson family way and told him, "It's gonna be okay." Years later, on the heels of Rebecca bringing Jack home, he finally sat Kate down to reveal his weakness to her, admitting he was an alcoholic. Silently this time, she did it again, holding his face in her own and looking at him. The words were unnecessary.
Kate loved her father, but she already knew he was fallible. She loved him still. It was a beautifully silent and powerful moment between a human father and his loving daughter. This forgiveness and understanding Kate needs to work on finding in her heart now for her mother.
"This Is Us" airs Tuesdays at 9 p.m. ET on NBC.