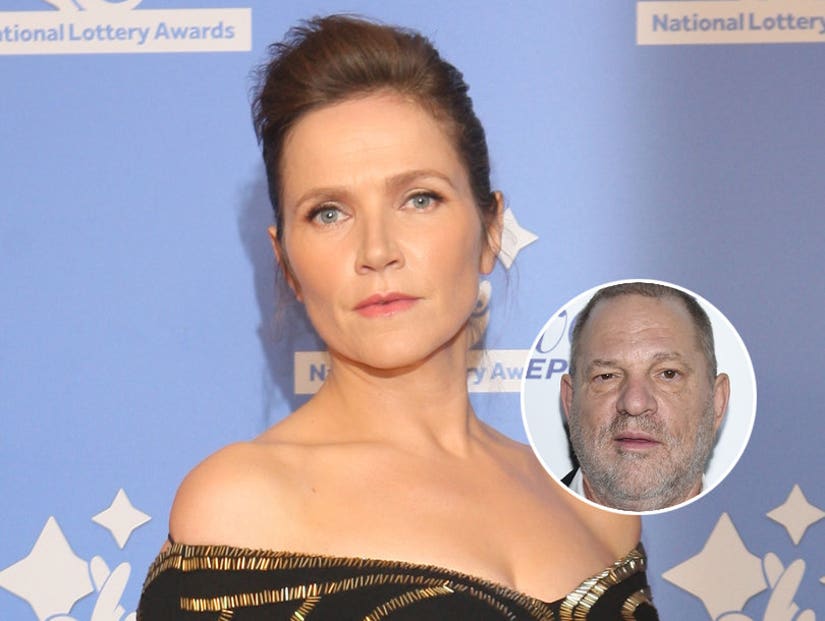 Getty
Harvey Weinstein once allegedly booted an actress from a project because she refused to audition in a bikini.
Jessica Hynes, whose credits include "Doctor Who," "Shaun of the Dead" and "Harry Potter and the Order of the Phoenix," tweeted Friday morning about the creepy experience.
"I was offered a film role at 19, Harvey Weinstein came on board and wanted me to screen test in a bikini. I refused & lost the job," she tweeted Friday and subsequently deleted it before TooFab published this post.
Here is the deleted tweet: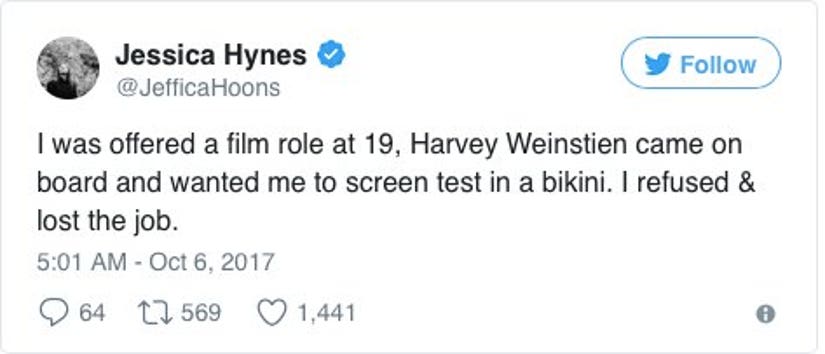 Twitter
She later retweeted this reply:
When another follower replied to say he had caught wind of this story before, but didn't know the actress involved was Hynes, she tweeted back, "I'm sure there are many more..."
Hynes' story comes a day after the New York Times published an explosive expose detailing 30 years of well-documented sexual harassment accusations, many of which were settled out of court with a payment. Actress Ashely Judd is the highest-profile star to go on the record about harassment by the Hollywood super producer with multiple Oscars under his belt.
In the '90s, Judd was summoned for what she thought would be a breakfast meeting at a Beverly Hills hotel, only to be led to a private suite, where asked her to give him a massage and watch him shower.
"I said no, a lot of ways, a lot of times, and he always came back at me with some new ask," she said. "It was all this bargaining, this coercive bargaining."
The NYT report said Weinstein "reached at least eight settlements with women." In the lengthy statement, Weinstein admitted to some of his behavior, though his attorney also said "he denies many of the accusations as patently false."