After playing banshee Lydia Martin for six years on "Teen Wolf," Holland Roden's first follow-up project takes her in a totally new -- but still supernatural -- direction.
Adopting an Irish accent and donning traditional garb from 1890s Ireland, Roden plays real life murder victim Bridget Cleary on Amazon's new anthology series "Lore," adapted from Aaron Mahnke's popular podcast of the same name.
Cleary's killing in 1985 is seeped in folklore, as her husband (played by Irish actor/former MMA fighter Cathal Pendred) claimed his wife was abducted by fairies and replaced with a changeling.
TooFab caught up with Roden ahead of the show's Friday the 13th premiere, where she explained why she takes on so many creepy roles, what she thought of the "Teen Wolf" series finale and revealed her favorite "ships."
How familiar were with the "Lore" podcast and/or changelings beforehand?
I had definitely listened to a few stories and was aware of the podcast before signing on. Being a redhead but not Irish, it was still obligatory to know about changelings.
What was it that really excited you about the role?
The fact it is non-fiction. I am a documentary lover before movie lover. My favorite scripted projects are typically true stories as well.
How was it rocking that Irish accent? Did Cathal offer up any tips?
Cathal was a doll. He was definitely my designated go to on Irish. It was actually hard to shake when I was done. I laughed when post-production called and wanted less of an accent!
Between "Lore," "Teen Wolf" and the upcoming "Channel Zero," what draws you to these darker roles?
Well I think of them in all different ways. "Channel Zero" dealt with mental illness. "Lore" was, without giving too much away, a difficult marriage. And, "Teen Wolf" was this snarky know it all teenager trying to relate to her friends and ultimately we found the heart and human in her in addition to her being supernatural as well.
Have you ever had a brush with the supernatural yourself?
I love psychics and ghost tours. It's this cheesy thing I do wherever I travel! New Orleans and London have GREAT tours, naturally. I embarrass all my friends by dragging them along. I forget which city but I was at the natural history museum - and they had this timeline - earth's existence was set up over a year. The dinosaurs were here for 23 days in December and the history of humans have been here for a millisecond right before midnight on Dec 31st. So basically no time at all. I think there is a lot we don't know or could ever understand and that gives hope to where our souls go after leaving our bodies, if they go anywhere at all.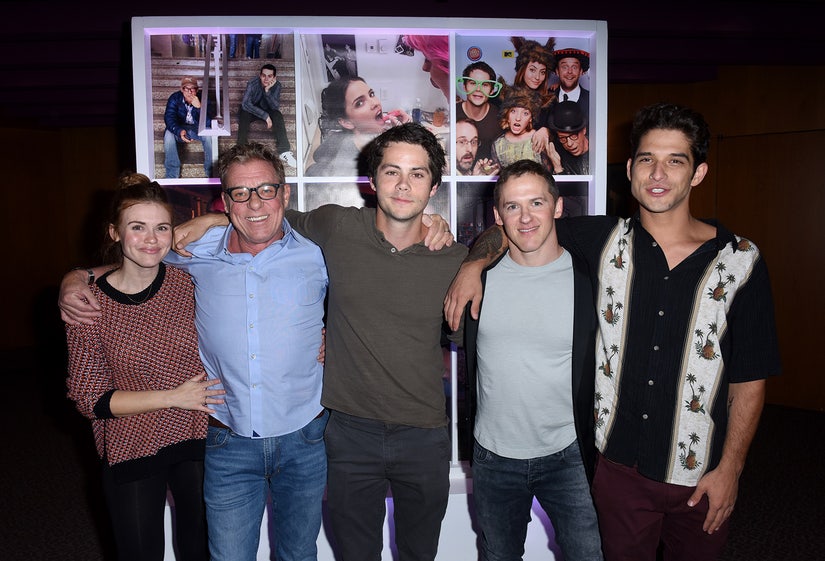 Getty
"Teen Wolf" just came to an end. Did you happen to watch the series finale live and what did you think of the ending for Lydia?
I had just gotten off work while the finale aired, so I caught the tail end and did an Instagram Live feed to get fans' reactions. I loved a glimpse at post high school Lydia. Their version of walking off into the sunset... to join another war...I sure hope that's not our path now...but it works for the world of Beacon Hills.
What do you think about Tyler Posey joining "Scream" and has MTV approached you for that or any other shows?
Ah I didn't know. I think that's awesome, I know some of the cast on that show. We go to the same peoples' houses for game night.
Last question: People loved their ships for Teen Wolf, did you have a favorite?
Sterek. I wish Coach and Lydia had more scenes would be my one wish, haha, just for selfish reasons because I think Orny is hilarious. I also am fond of any Pydia scene. Ian Bohen gives so much as an actor, his subtle comedy is something I look up to. We tape each other for a lot of auditions, and I just think he would make a fantastic director one day. I look forward to working with him in front and behind the camera.
All 6 episodes of "Lore" drop Friday, October 13 on Amazon.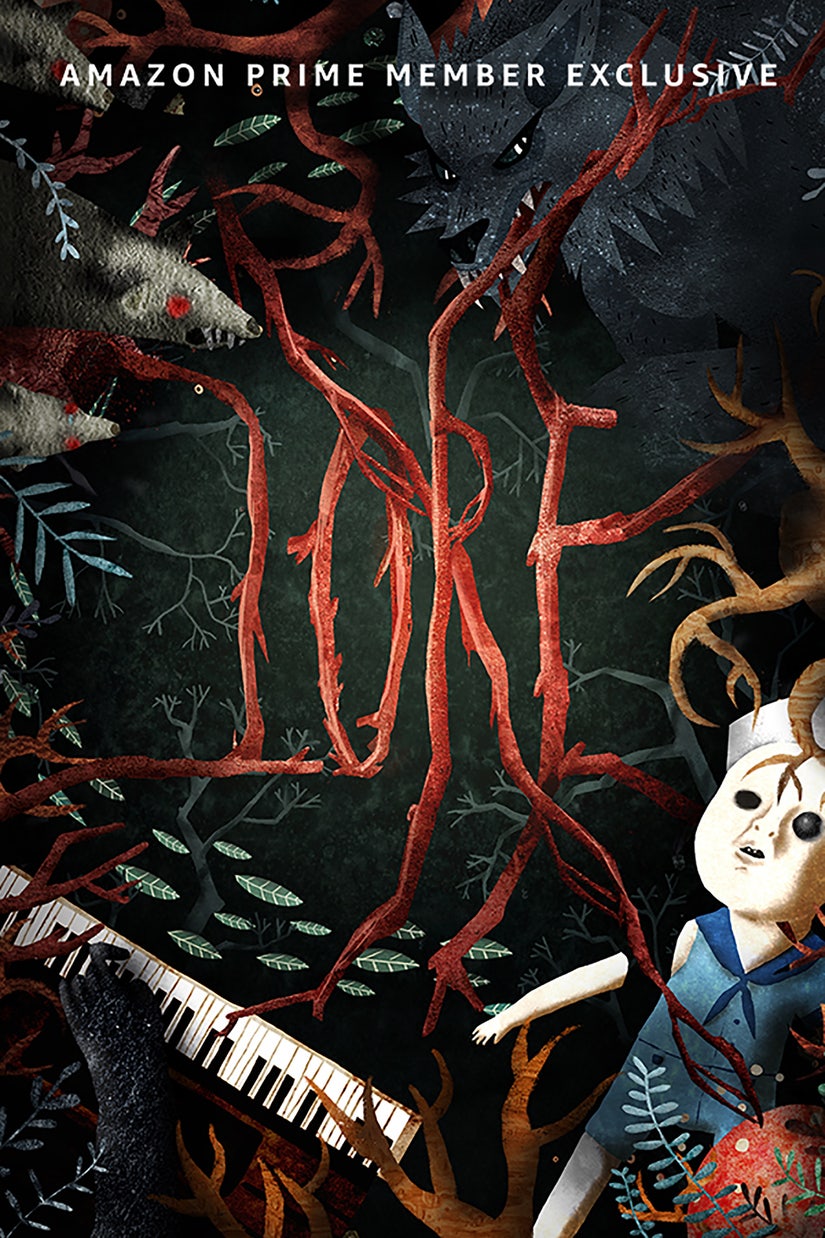 Amazon