After participating in a dance battle against Jimmy Fallon on "The Tonight Show," she posted a picture of her "banged up" knee on Instagram.
The actress, who was on the NBC late-night show to promote her new movie "All I See Is You," leapt, pirouetted and dropped to the floor for more twirls during the segment in which she and Fallon took turns improvising routines that came out of a "dance move generator."
Lively was inspired by Fallon's use of groundwork in his "catching a bouquet" performance and decided to incorporate it in her "ballerina who keeps dropping marbles" dance, which is probably where the scrape came from.
Take a look at the battle bruise below.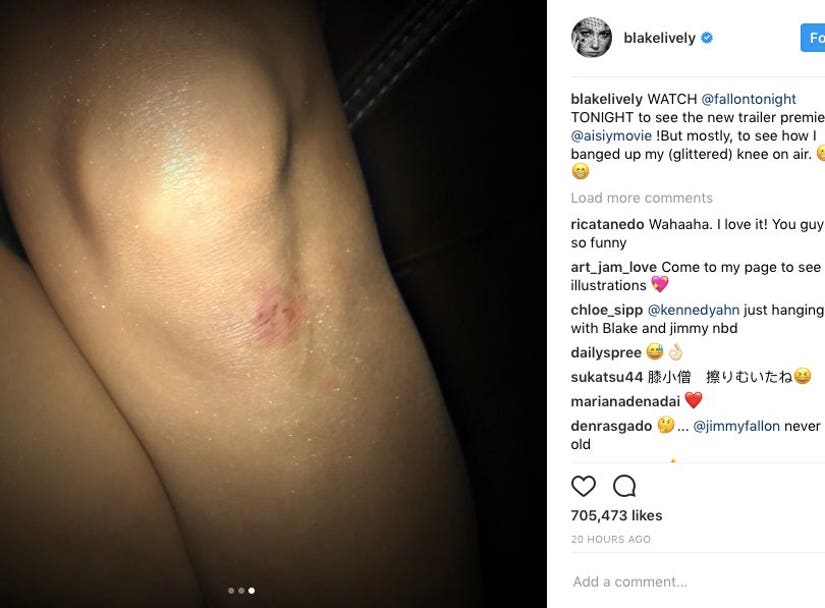 Instagram