To say Ally Mayfair-Richards had it bad would be an understatement. Sarah Paulson's character was attacked by killer clowns, debilitated by a number of fears, double crossed by her evil wife, denied visitation with her son, wrongly institutionalized and accidentally killed an innocent friend due to Kai's manipulations.
But Tuesday night, she got sweet sweet revenge in the finale of "American Horror Story: Cult," which certainly stuck the landing a lot better than the show's last few seasons. Tonight's capper was reminiscent of the franchise's best ending to date, that for "Asylum," where Paulson also got vengeance on her demons as reporter Lana Winters. Mayfair-Richards, like Winters, is tough ... but no cookie.
Here's what went down during Tuesday's twisted ending: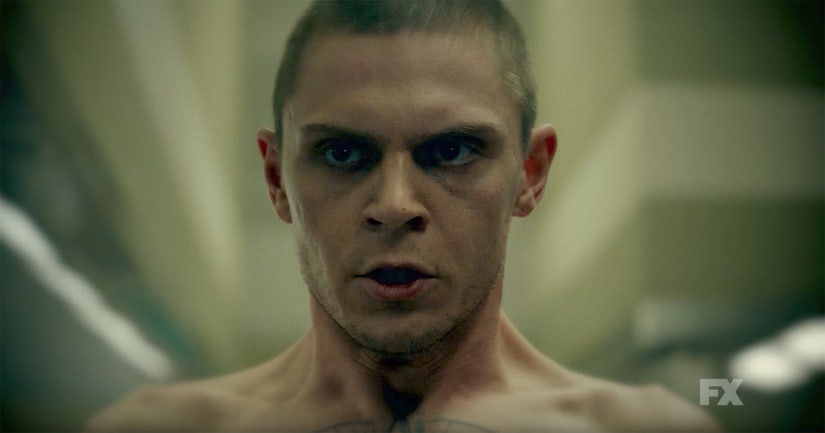 FX
Yes, Speedwagon was a spy, but not with the federal government. He was just going work for the local police, who wanted to know if Samuels (Colton Haynes) was a dirty cop. In the end, it was Ally who actually turned Kai (Evan Peters) over to the FBI, after they reached out to her while she was institutionalized.
The feds raided the Anderson home just before his followers had the chance to start their Night of 100 Tates killing spree, where they planned to murder 100 pregnant women and anyone else who got in their way. Kai hoped to ride the outrage over the killings right into the White House, but that all came crashing down during the raid. As all hell broke loose in the home, Beverly (Adina Porter) regained her spine and took out a few of Kai's followers before the leader himself was taken down.
Viewers later learned that Kai pled guilty to everything, with the exception of Ivy's (Alison Pill) death, which we know was orchestrated by Ally. He seemed to be thriving behind bars, where he won the support of 16 men sporting smiley face tattoos and the affections of one female prison guard. It wasn't all puppies and rainbows in the clink though, after he received a DNA test from Ally confirming he wasn't Oz's father, the one thing keeping them alive.
With that knowledge, he pledged to escape. And with the help of his prison guard lover, he slipped right out the front door.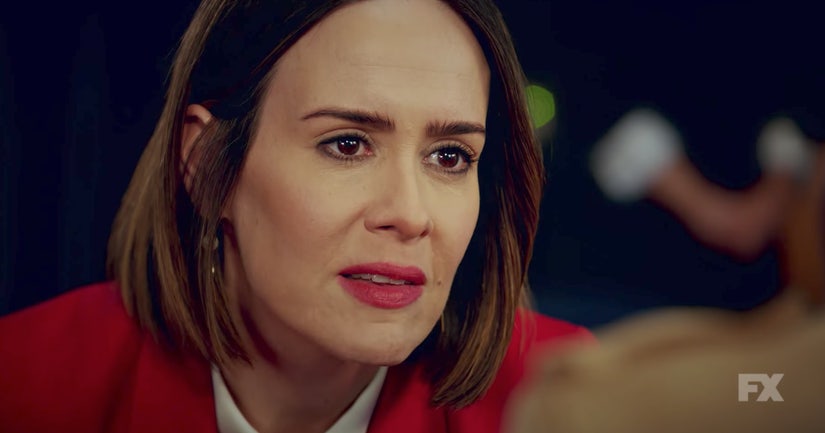 FX
Ally seriously got her life back on track in the months after the raid, with a new chef girlfriend and the title of "hero" for causing the cult to crumble.She became the kind of woman who turns down tell-all interviews with Rachel Maddow and Lana Winters and refuses to live in mourning. "F-ck that, I'm living," she defiantly told Beverly, who also had no charges filed against her.
While she felt stronger than ever against Kai, her bid for Senate wasn't going quite as smoothly. Though she had the support of focus groups and a lot of women, she was still trailing in the polls and getting strikes against her for "strength." "They see Kai ... you'll always be seen as his victim," Bev told her when asked what the problem was.
"This debate with Senator Jackson, this is your chance. He's going to come at your hard, this is your only shot for the public to see you take this motherf-cker down," Beverly added, in a statement that could have easily been about Kai as well.
Ally's response: "Then we better give them a show."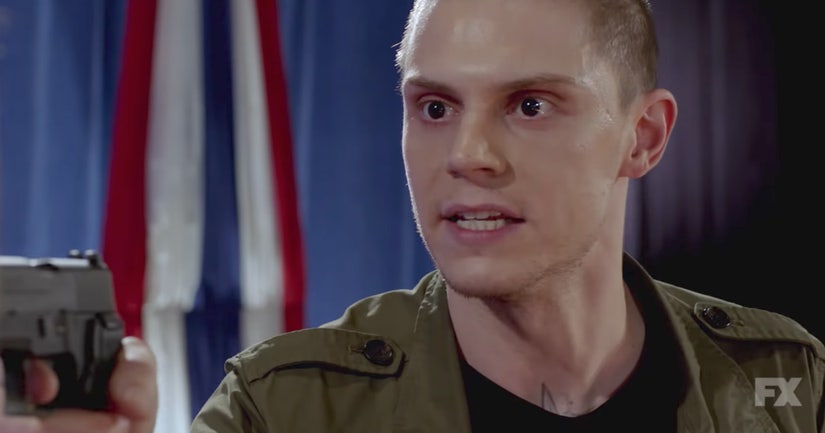 FX
Give them a show they did.
Despite hearing Kai died in prison, Ally and Senator Jackson's debate went on as continued, until Mr. Anderson showed up and brought it to a complete stop.
Gun in hand, he held his nemesis up on television. "You're not a hero, you're a symbol, one I created," he said, "Americans lose their sh-t when you destroy their symbols. When I kill you, they'll see there is no hope. Women can't lead. Women can't win. They will always be outsmarted and outmuscled."
But Ally knew something Kai didn't: the gun wasn't loaded and the prison guard was in on her game. You see, Ally got Whitmore to turn on her lover for always putting her down and criticizing her weight and even helped orchestrate Kai's escape so she could take him out on TV and come out looking like the strongest person alive.
Cue the line of the night: "There is something more dangerous in this world than a humiliated man ... a nasty woman!" And with that Hillary Clinton reference, Beverly blew Kai away, leading to a landslide win for Ally with 80% of the female vote.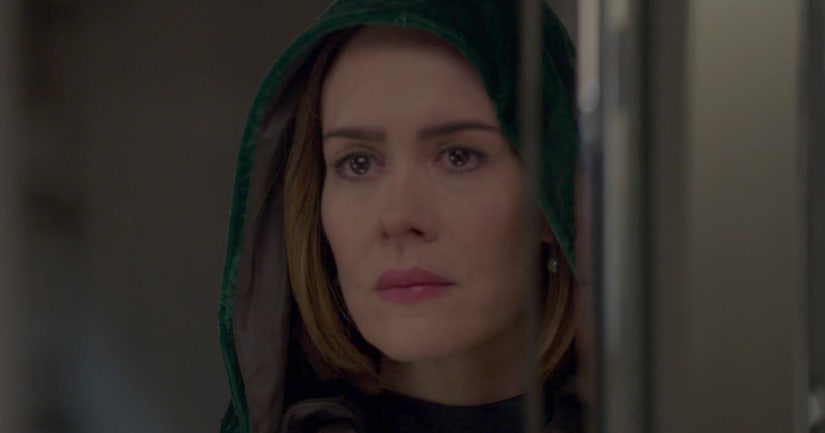 FX
In her last conversation of the night, Ally tucked her son Oz into bed and told him she had to leave for a meeting with "some very special, powerful friends."
When asked if they were "like Kai," she said they were "a group of powerful, empowered women" who want to change the system.
While we were hoping Ms. Mayfair-Richards would wind up coming face-to-face with the witchy women of "American Horror Story: Coven" in the final moments, she instead put on a green velvet cloak. This move signaled Ally was now part of the S.C.U.M. Manifesto-following group started by Valerie Solanas (played by Lena Dunham) and carried on by ex-lover Bebe Babbitt (Frances Conroy).
As far as "AHS" seasons go, we're going to rank this one closer to the top, as more recent outings have really fallen apart at the end. TooFab's definitive ranking: Asylum > Murder House > Cult > Coven > Roanoke > Freak Show > Hotel.
Do you agree? Sound off below!