Jennifer Lawrence has a new movie to promote, which means one thing: more totally unfiltered interviews!
Seriously, there's nothing we love more than a J-Law press tour, thanks to her candid quotes and incredible red carpet fashion.
With "Red Sparrow" hitting theaters this week, the actress' Vanity Fair cover story dropped online Monday, packed with quotables about her nude scenes in the film, her ex-boyfriend Darren Aronofsky and so much more.
How Going Nude Empowered Her After Photo Hack
Lawrence was one of the victims of a hacker who leaked nude images of her and other female celebrities onto the internet in 2014. That was very much in the actress' mind when she signed on to appear naked in "Red Sparrow."
"My biggest fear was that people would say, 'Oh, how can you complain about the hack if you're going to get nude anyway?'"she said.
"One is my choice," Lawrence explained. "I got something back that was taken from me, and it also felt normal."
Why Her Family "Hates" When She Talks Trump
Lawrence has been very outspoken about the president since he was elected into office last year. Though she said she "always thought that it was a good idea to stay out of politics" before, "that f-cking changed" after Trump was sworn in.
"Twenty-five percent of America identifies as liberal and I need more than 25 percent of America to go see my movies. It's not wise, career-speaking, to talk about politics," she added. "My family obviously hates every time I talk about politics because it's hard to see your kid get criticized and they live in Kentucky, where nobody is really liking what I'm saying."
She was critical of the Democrats as well in VF, saying they made a "huge mistake" by taking aim at Trump supporters. "That was disgusting to me," she added, "You laughed at them when their plight is very real."
How Emma Watson Saved the Day
In June 2017, Lawrence was on an airplane that made an emergency landing after suffering double engine failure. She told Vanity Fair she went to therapy after the incident, to deal with post-traumatic stress.
Now, she watches Disney movies to ease her mind whenever she flies.
"Thank you, Emma Watson, for 'Beauty and the Beast,'" she told the publication. "I've seen it six or seven times. If anybody has any questions about it, come to me."
Her Relationship with Darren Aronofsky
Lawrence started dating her "mother!" director while the two worked together on the poorly-received film. Though they have since split and their first partnership wasn't a massive success, she said she thinks they'll likely work together again.
"We have an amazing friendship that started before the movie, then we had a partnership with the movie, and then we had a romance that came from the movie, so when you strip the romance away, we still have immense respect for each other," she explained.
"As cliché as it sounds, we were good to each other," she added. "I read stuff all the time that I think would be perfect for Darren."
She Picks Up Her Own Dog Poop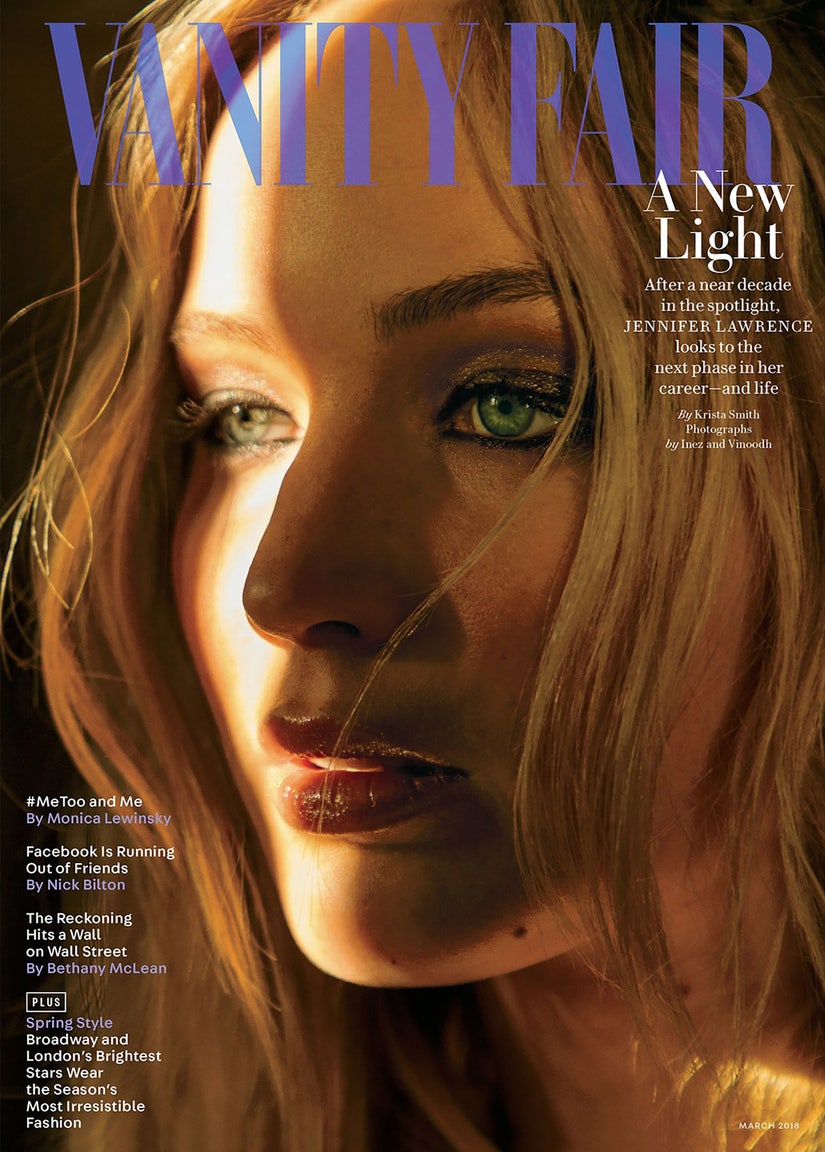 Inez and Vinoodh