It really doesn't look good for anyone in Marvel's brand new trailer for "Avengers: Infinity War," as Thanos brings the pain to Earth's Mightiest Heroes.
Gamora (Zoe Saldana) lays his mission out pretty clearly: "The entire time I knew him, he only ever had one goal: To wipe out half the universe. If he gets all the Infinity Stones, he can do it with the snap of his fingers. Just like that."
Throughout the new sneak peek, Thanos (Josh Brolin) has at least two of them: the Space and Power stones, which were being held by Loki and the Nova Corps, respectively. Doctor Strange (Benedict Cumberbatch) is in possession of the green one, while the yellow mind gem is stuck in Vision's (Paul Bettany) forehead. That can't be a safe place for it.
The new footage zips from New York City to Wakanda and outer space, weaving in every superhero we can think of (besides Hawkeye, who still hasn't shown up in any posters of video from the film just yet.)
The purple Mad Titan also comes face to face -- and fist to fist -- with a few of them himself, including Thor (Chris Hemsworth) and Captain America (Chris Evans).
Check out the official synopsis and new poster below. The movie opens April 27, 2018 -- advance tickets are already available over at Fandango and come with a nifty poster, while supplies last.
An unprecedented cinematic journey ten years in the making and spanning the entire Marvel Cinematic Universe, Marvel Studios' "Avengers: Infinity War" brings to the screen the ultimate, deadliest showdown of all time. The Avengers and their Super Hero allies must be willing to sacrifice all in an attempt to defeat the powerful Thanos before his blitz of devastation and ruin puts an end to the universe.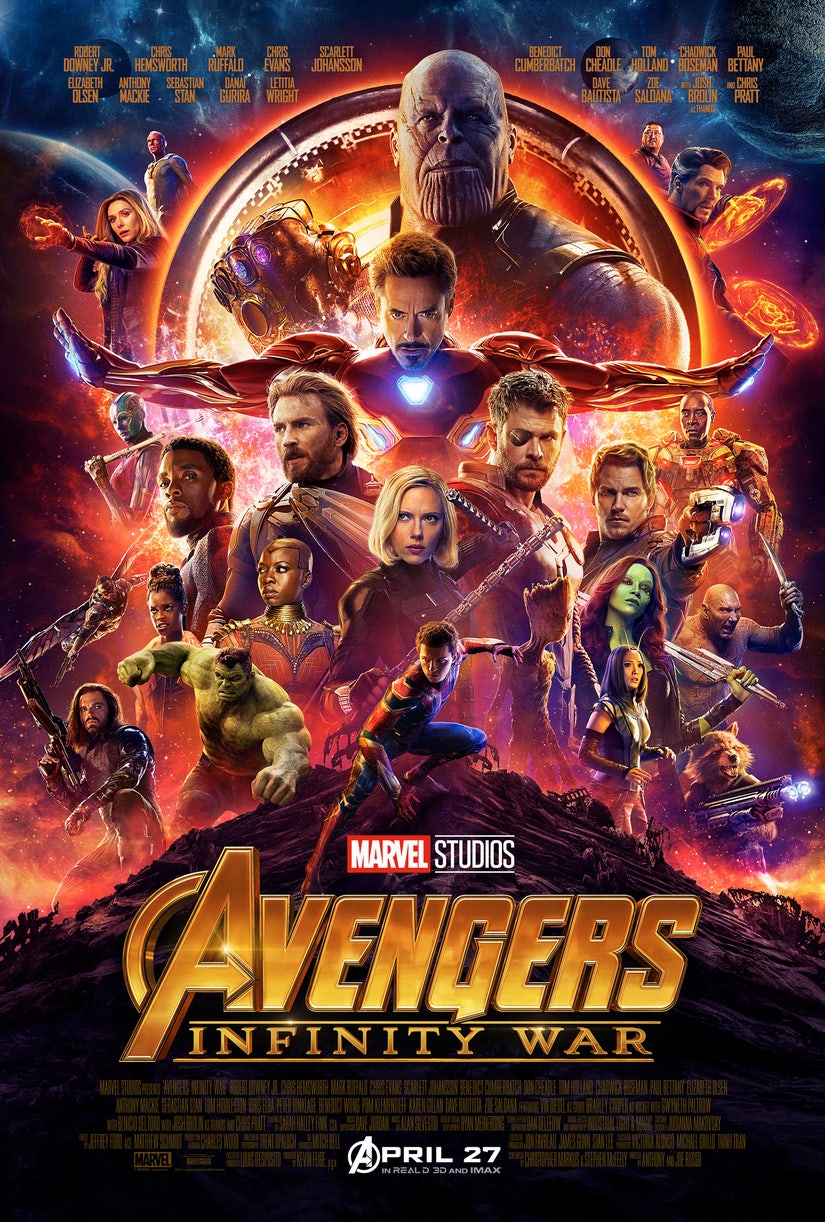 Marvel