Farrah Abraham brought her fans into the doctor's office to watch her get butt fillers. Oh yeah, and she also brought her daughter.
The former "Teen Mom OG" star posted a video to her Instagram page on Friday, showing her getting some booty enhancements while her 9-year-old daughter Sophia watched -- and appeared to film -- the procedure behind her.
In a heavily-filtered Instagram clip, Abraham revealed her "beauty secret for summer" to all her fans, which did not involve eating well or working out.
"We are putting sculpture in there and we are just smoothing it out -- keeping it normal, keeping it natural with our regular collagen, not any extra fillers," Abraham explained. Her daughter can be seen holding up another cell phone, appearing to shoot the reverse angle in the background.
Waiting for your permission to load the Instagram Media.
We assume if her also-visible Pomeranians had opposable thumbs, they'd be filming, too.
Quite a few of her fans were outraged by the video, leaving comments like, "She's setting her up for a life of therapy," "What is more disgusting??? You being a mom or the type of person you are?" and "Call CPS."
Other choice comments included:
Wtf are you serious Farrah! You're sick! Your daughter is in the room learning from you. No wonder why you got fired from teen mom! Smfh.
Didn't know butt injections was a family event.
There are some things a child doesn't need to see let alone be recording. Disgusting.
Maybe her Sophia is Farrah's new camera crew since she pissed of everyone and their mother.
Thoughts? Sound off below!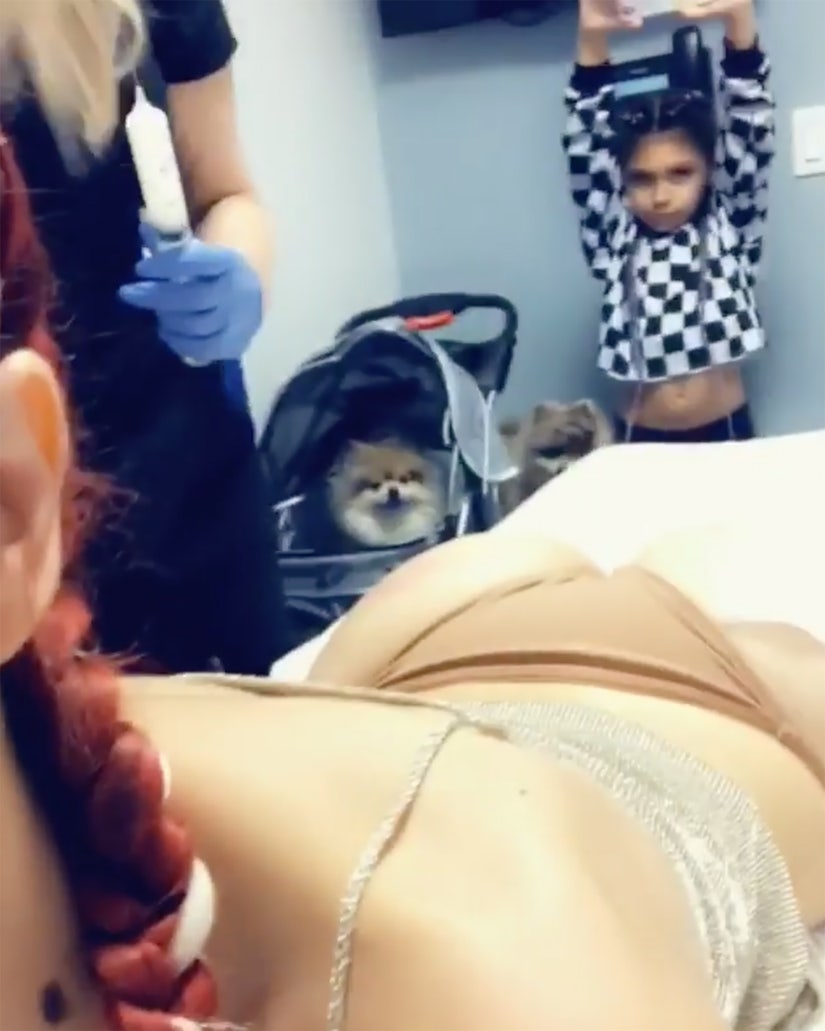 Instagram