Atlanna's scaly bodysuit is similar to the one worn by Mera, whose outfit is slightly more revealing and darker hued than the crowned queen's. As for Arthur Curry himself, he's still sporting the casual look he rocked in beginning of "Justice League," and not his full armor.
"The water world my movie takes place in is so separate and so far apart from previous DC movies it's like I'm making my own sci-fi fantasy film," director James Wan told the publication. "This is a whole new underwater world nobody has seen before in live action."
The cover story preview also noted that the movie will be filled with "Atlanteans riding great white sharks, giant octopi, seven different underwater kingdoms, trench-dwelling cannibals, and even sea dragons." The movie will also show the protagonist going head-to-head against Black Manta (David Kane) and King Orm (Patrick Wilson), Aquaman's half-brother.
"Black Manta is a really interesting character who is somehow factored into this story but our main story is about Jason and Patrick," Wan teased.
The reveals come one day after Warner Bros. announced production on "Wonder Woman 1984," the sequel to the 2017 hit that will once again star Gal Gadot and Chris Pine, whose character will somehow return from the dead.
"Aquaman" swims its way into theaters on December 21, 2018.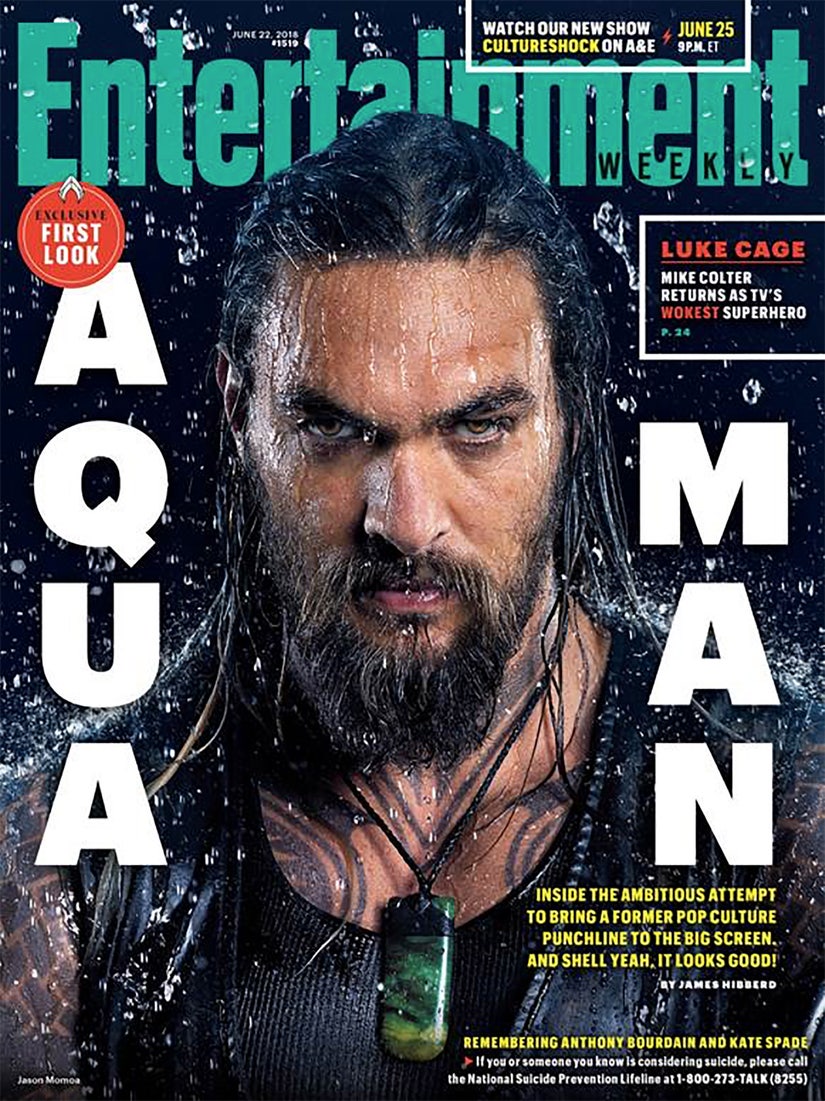 Entertainment Weekly