The new mom was among the first to make her way onto the 2018 MTV VMAs red carpet, sporting a cute new pixie cut and a snatched waist enveloped by a velvet magenta body-con dress. Oh, and her makeup is flawless.
At just over six weeks post-birth, the rapper has been keeping her 30 million Instagram followers up to speed about just how hard it's been for her to find the motivation to eat right and get back to the gym.
Well, looks like she found it!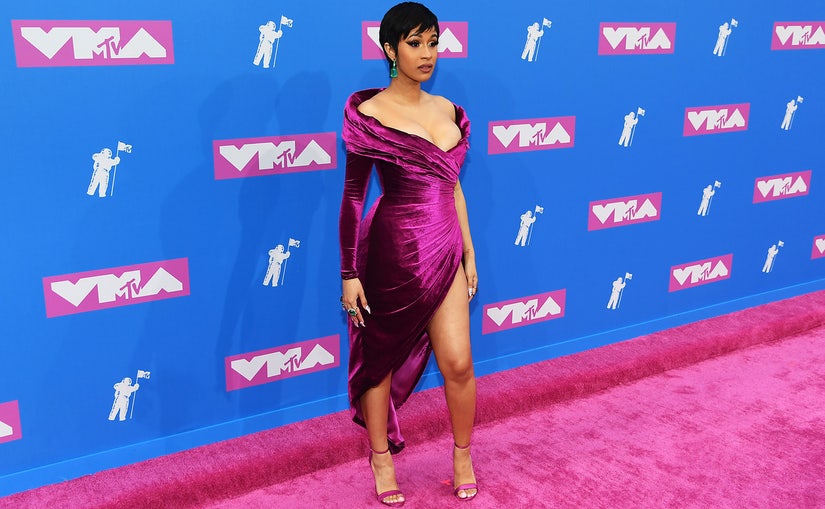 Getty
Although there was some talk about Cardi opening the event this evening, TMZ reported earlier today that her appearance would either be a monologue or some sort of skit.
After months of speculation, Cardi revealed her pregnancy in April of this year during her second performance on "Saturday Night Live." There was no hiding her growing baby bump as she came out in a figure-hugging white dress for her performance of "Be Careful."
On July 10, Cardi B and her Migos husband, Offset, welcomed their first child together. Kulture was born in an Atlanta hospital. Offset was by Cardi's side.
Back in June, TMZ discovered that Cardi B and Offset secretly tied the knot in September 2017 before Offset's grand proposal at the Philly Powerhouse concert one month later. They fooled us all.