The latest chapter in the "X-Men" franchise may just be its darkest and deadliest yet as absolute power absolutely corrupts.
If "Dark Phoenix" is to be the last X-Men film from Fox before the acquisition by Disney changes the direction of the franchise, it looks like they're going out in an explosive blaze of (Phoenix Force) glory, if this latest trailer is any indication.
Jimmy Fallon had the exclusive preview of the trailer, which features Jessica Chastain as a great tempter to Jean Grey (Sophie Turner) as the full potential of the young X-Men's power is truly unleashed. And unleashed it is.
The visuals in this trailer are absolutely stunning, and Turner gives what appears to be an outstanding performance as a woman struggling with this terrible darkness within her. All of our favorites from the recent "reboot" X-Men franchise are here, and definitely looking worse for wear in both the trailer and the film's new poster, which you can check out below.
Honestly, after watching that trailer, it's clear not everyone is going to make it out of this one alive. Chastain, who was Fallon's guest during the big trailer reveal, certainly teased that her character might have something to do with that.
"I play this character from another world and I come to Earth because Ms. Jean Grey has a power that I want to harness for my own uses," she said. "I get to beat up a lot of X-Men in the movie."
After the slightest of pauses, she smiled wickedly and added, "Maybe kill some?" You can check out all her spoiler-y teases in the clip below.
The footage shown in the complete trailer all but confirms the death of one of the key actresses and characters of the entire franchise. And then director Simon Kinberg totally confirmed with Entertainment Weekly Jennifer Lawrence's Mystique won't make it out alive.
"It was to show that Jean/Dark Phoenix is genuinely a threat to everyone, including the X-Men," he said of referencing the shapeshifter's death in the trailer.
"But I felt it was the strongest, most dramatic thing for the movie, and sometimes you have to make those kinds of hard decisions to service the larger story," he added of killing off the character. "And the larger story really is Jean cracking up, losing control because she's more powerful than anyone else in the world. To dramatize that properly, you have to show real loss, you have to show real pain and show real threat and menace."
"Mystique is someone who in our universe has been part of the X-Men and has been part of Magneto's world. Her death impacts literally everybody."
With Fox more than likely getting ready to give up the reins -- in a way -- of this lucrative franchise to the Disney/Marvel machine, it's totally possible that they've set up an epic bloodbath to close their chapter and set the stage for a new one, with Kingberg confirming, "There are certainly other major casualties in this."
It wouldn't even be the first reboot of sorts within the line, as "X-Men: First Class" introduced this parallel trajectory the characters find themselves on now.
X-Men films have been hit or miss throughout their run, and the main franchise line is due for a win after the embarrassment that was "X-Men: Apocalypse." It looks like they may have one in this latest and perhaps darkest chapter of all. The trailer certainly leaves you with your heart racing and anticipating its June 7 premiere.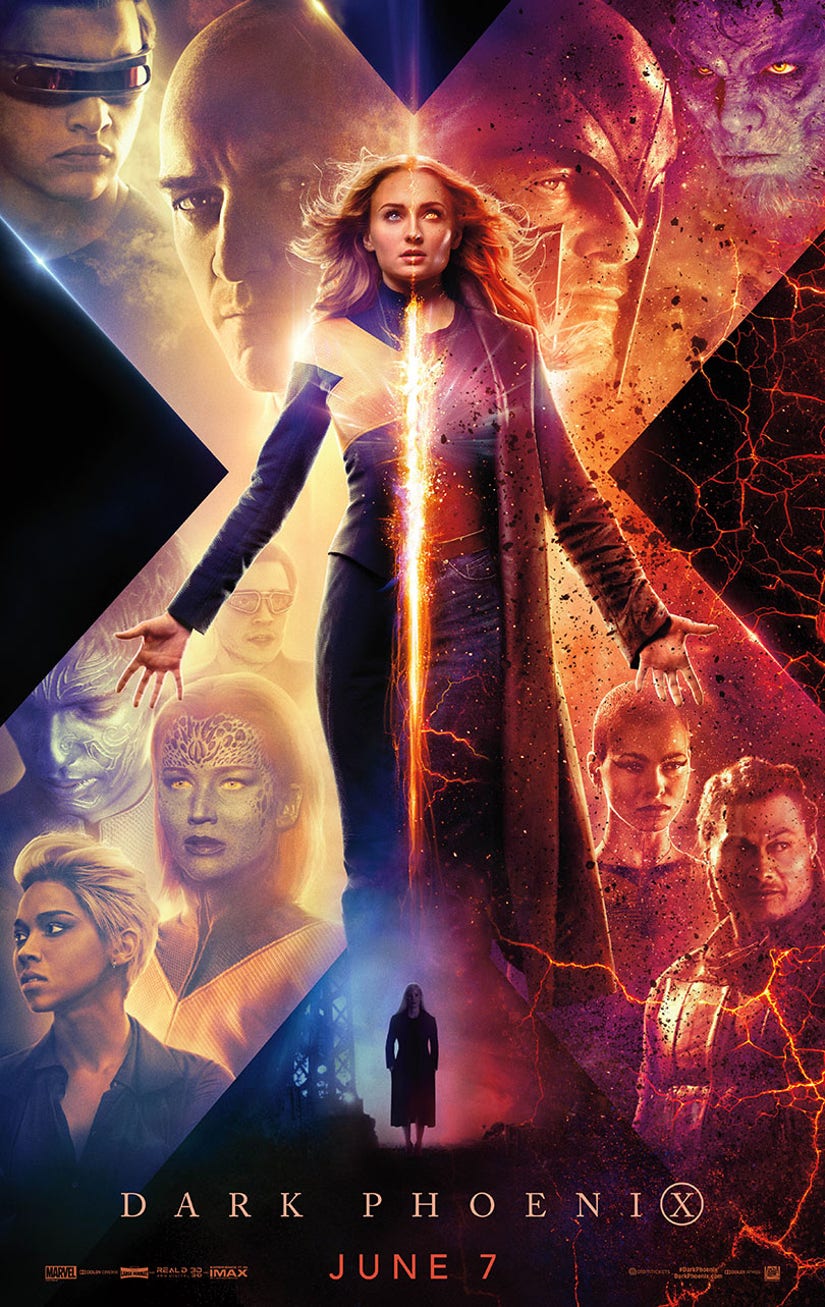 20th Century Fox