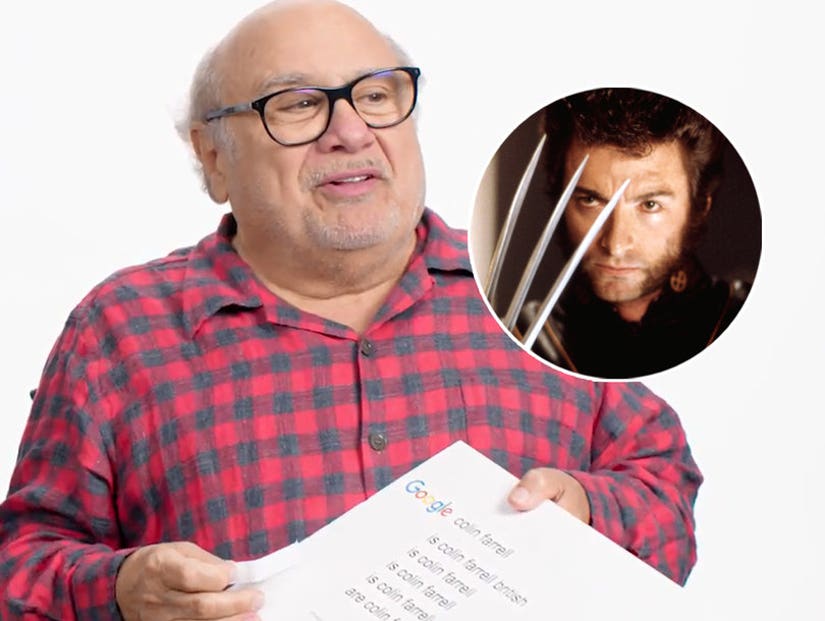 YouTube / Everett
"It was a toss-up because of the abs. His abs were pretty flabby."
One of his most iconic roles is unquestionably The Penguin in "Batman Returns."
But Danny DeVito has claimed he was almost cast as an even higher-profile comic book character: Wolverine.
The 74-year-old claimed to Wired he narrowly lost out on the X-Men part to Hugh Jackman: "It was a toss-up because of the abs. His abs were pretty flabby."
There was a chance the actor was not taking that — or any other — question serious, as he joined "Dumbo" co-star Colin Farrell for the site's hilarious Autocomplete Interview segment.
Farrell revealed in the vid he did indeed once audition for legendary Irish boy-band Boyzone.
"Yes I did audition for Boyzone and I was tone deaf, I sang Careless Whisper twice in a room full of producers," he revealed. "I think they asked me to sing it the second time because I was so tone deaf the first time and they couldn't actually believe I had the balls to stand in front of them and sing."
"It was a boy-band and look, two of the members had dead mics and I couldn't even be one of them, so that's how bad I was."
The Irishman also revealed he was having all his tattoos laser removed to get an extra hour in bed because he doesn't have to get spray-painted in make-up for movies; DeVito advised actors should get tattooed only on their ass for this very reason, "unless you're me, then it's different because I like to show my ass."
Other revelations included the fact that Colin Farrell and Will Ferrell are brothers: "Yes we just swapped out an E for and A so as to throw people off the scent."
The mood of the self-interview quickly changed when Colin was asked if he was British, prompting a sole: "Jaysis".
Even Danny knew you don't ask that one. "Oh my God, that's like a low blow baby," he exclaimed before slipping into an awful Irish accent: "Can you be listenin' to his accent and tell me for cryin' out loud now — that's all we had to do, spent three months listening to that — and you don't know that he's not a Brit?"
Colin did admit a genealogy test revealed he was "only 98.7%" Irish; he took far more offense at the shoddy grammar Google-users employ when typing questions.