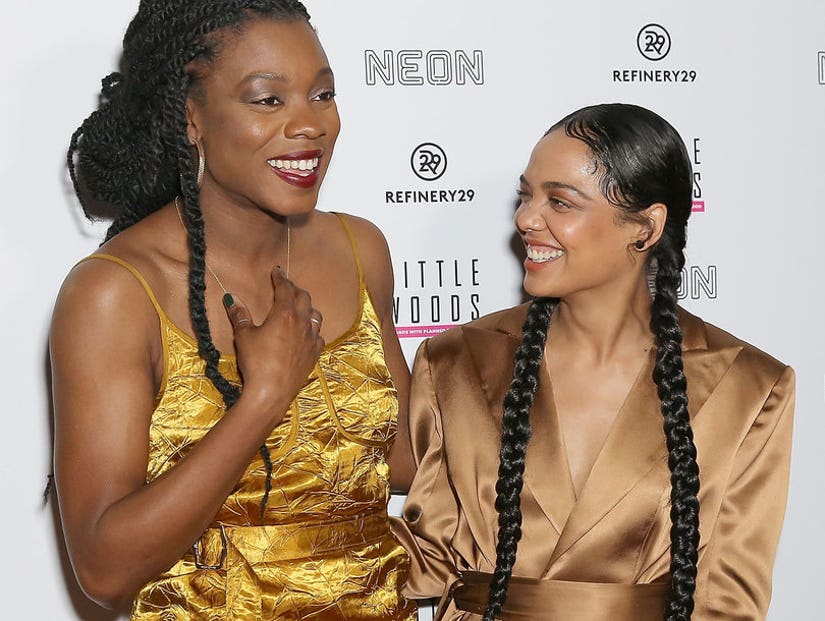 Getty
DaCosta says she encouraged collaboration from her cast and everyone's the better for it.
Nia DaCosta is more than ready to release her baby, directorial debut "Little Woods," into the world.
While it made a splash at Tribeca Film Festival last year -- and led to her landing a gig directing "Candyman" for Jordan Peele's production company -- the Tessa Thompson/Lily James-starring movie finally hits theaters this month.
"It's wonderful," DaCosta said of the movie's "life-affirming" release. "The first part of it is it's my first feature and it's so exciting to look back at it ... to think about all the work it took to get there and how this movie has now afforded me the opportunity to go direct TV in London and to now be doing 'Candyman' this summer, it's really great."
"On the other hand," she added, "I made this movie 2 years ago. So I'm like, 'Okay guys, finally, I hope you're all gonna enjoy it and I hope it speaks to you.'"
The movie is set in Little Woods, North Dakota, a former fracking boomtown that has seen better days. Thompson stars as Ollie, a former drug runner on probation who debates going back to the life that led to her arrest in order to get herself and her sister (Lily James) out of a dire situation.
The movie's been described as a "Western crime thriller," a blend of DaCosta's favorite genres.
"I think the post honest description of the film would be a drama, but I definitely wanted the elements of a Western, of a thriller, and obviously the crime element of it as well," she explained. "I think Westerns are great and the story takes place on sort of a modern Western frontier."
DaCosta really did her homework when it comes to researching the movie's North Dakota setting, digging into some "great journalism" on the fracking boom and opioid crisis in the New York Times. She also visited the state and started talking to people on the ground there, adding that the whole experience helped her in "realizing my privilege" as someone from NYC.
Working on this film has been a labor of love for DaCosta, who actually workshopped the script with Thompson as part of the Sundance Directors Lab in 2015. Luke Kirby, who also stars in the final product, was part of the workshop as well. Speaking with TooFab, DaCosta called Thompson "amazing" with her ongoing input and collaboration.
"She was so instrumental in finding that character and helping me get through different things," DaCosta explained. "She's just a very intelligent, wonderful person and actor and that was so helpful in building this character out and pushing the script forward."
The director added that she encouraged collaboration from the actors. "I mandated it in a way," she said. "Like, 'Hey, this is how I work and if you're into that, that would be awesome." DaCosta said she thinks it's also fulfilling for the actors, who sometimes don't get much freedom on a film set.
"They're not allowed to do the full extent of what they can," added Nia, "and I'm so interested in getting the full extent and having conversations."
Thompson hadn't yet filmed "Creed," "Thor: Ragnarok" or the upcoming "Men In Black" reboot when she did this project, though DaCosta said "it was always obvious" she was going to blow up. The director was equally grateful James signed on, after DaCosta was impressed by some of her work on stage.
"They know what they're signing up for and they're doing this because they believe in the story and that was the principal upon which we hired everyone," DaCosta said of everyone involved. "It is tricky to afford bigger actors, but Lily and Tessa were easy as possible for us."
"Little Woods" hits theaters April 19.