See what the littlest member of the Wolf Pack looks like now!
It's been a decade since Bradley Cooper, Zach Galifianakis and Ed Helms had the wildest night of their careers in "The Hangover," one filled with stun guns, Mike Tyson's tiger and a baby named Carlos.
The baby -- son of Heather Graham's character and whose real name in the film was actually Tyler -- stole the spotlight from his adult costars and was quickly worked into Alan costumes for years to come.
Little Carlos was played by eight different babies in the first movie, which came out 10 years ago this week. Twins Grant Holmquist and his sister Avery were used for a bulk of the filming, however, with Grant edging out his sister when it came to screen time. The young actor also reprised his role in the second sequel, "The Hangover Part III," which ended the franchise in 2013.
TooFab caught up with the twins' mother, Carrie Holmquist, via e-mail ahead of the movie's anniversary, where she revealed what it was like having her kids appear in such a raunchy series and what the now 11-year-olds are into now.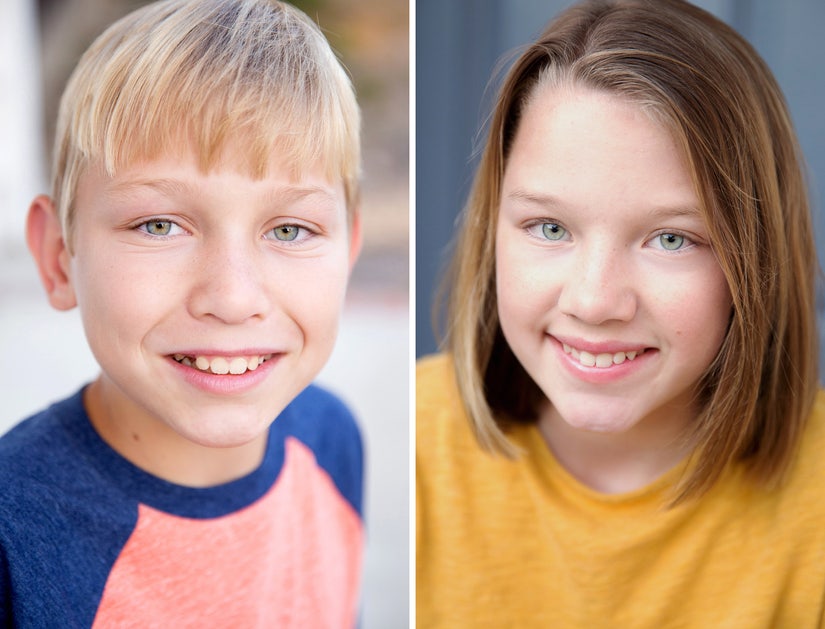 Grant and Avery Holmquist In 2019: Carrie Holmquist Photography
"All we knew was that Heather Graham played the mom, and all the guys were up-and-comers at the time," Carrie recalled. "My family was not available for the first two or three days of filming on the Hangover, and the pool scene at Caesars was the very first scene of the first job my kids ever worked."
That scene included shots of the baby simulating masturbation -- "Not at the table, Carlos!" -- as Galifianakis, Helms and Cooper tried to figure out exactly what they had done the night before.
"I was so concerned with the safety and temperament of my baby, that I didn't realize what the actors were doing and trusted their choices," said Holmquist. "It was only after the footage was in the can that the child welfare worker asked me if I was okay with the content. I looked at my husband, and we agreed it would've been nice to be asked about it prior to the scene being shot, but what was done, was done."
Carrie said they then told director Todd Phillips they "would appreciate being informed" of any "further questionable content that involved the baby" and he graciously agreed. "As for the physical comedy, there was a stunt baby for that," she added, alluding to the memorable moment the kid's head smacking into a police car door.
Recalling the kids' interactions with the main actors, Carrie said they all "seemed really excited to see us and loved being with the babies." She added she has some "priceless shots of Grant snoozing in the carrier on Zach's chest during a break."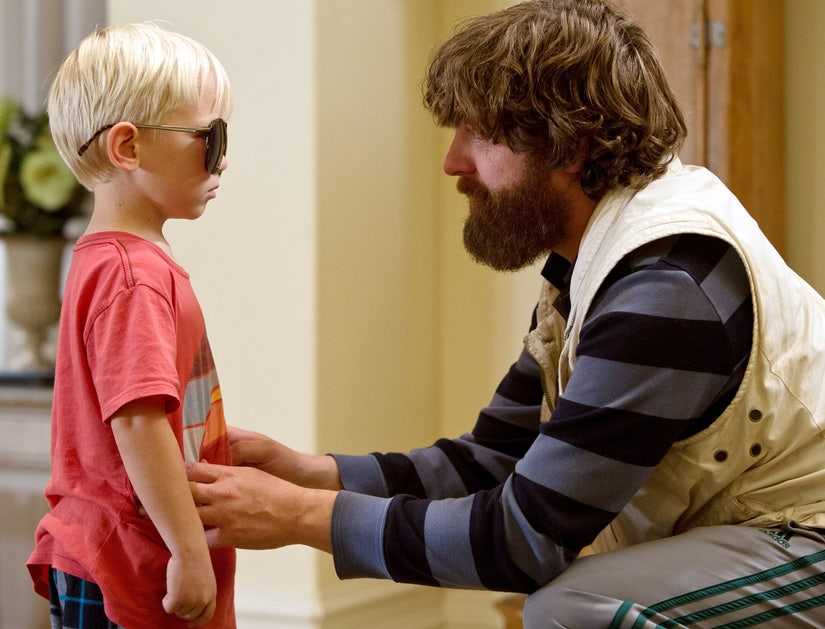 Everett Collection
While both Grant and Avery were just babies on the first movie, Grant was four by the time the third movie came around. According to Carrie, he actually has quite a few memories from working on that project.
"Even though he was 4 1/2, Grant remembers a lot about being on set for H3," she explained. "One of his favorite stories to tell is when director Todd Phillips let him choose a toy from the play room set and Grant asked if he could bring one home for his sister, Avery too. He also remembers a game Zach made up called 'Guess Grant's Middle Name.' We gave him a ton of hints and eventually we had to tell him! (There is a famous Peanuts character of the same name!)"
In the years since the first movie was released, the trilogy has gone into rotation on both cable and premium TV channels. So, what does that mean in terms of residuals for the two Grant kids?
"In the original movie, the babies were cast as specialty extras and only received day pay. I tried to get their status upgraded, especially since crying should be considered a speaking role, but it didn't work out," said their mom. "Both Avery and Grant worked about 15 days, so that was a nice little seed at 6 months old."
"Grant still has money trickling in from H3 every quarter which is nice for the college fund," she added. "He only worked two days and there is an involved equation that determines the residual rates."
Carrie told TooFab that both kids have seen clips of their scenes from the first movie, while Grant has watched his scene from "Hangover III." As for when they'll be allowed to watch the films in full, Holmquist said, "probably once they hit high school and can appreciate some of the situation jokes more."
She also said the family has been back to Vegas for Spring Break since they shot the movie. "We saw the 'Hangover' slots and Wolf Pack gear at Cesar's Palace," she explained, "and I took the kids through the Valet driveway too."
These days, Grant is really into sci-fi, according to his mother. He loves the "Back to the Future" and "Ghostbusters" films, as well as "baseball, hanging out with friends, video games and teaching himself how to solve different Rubik's Cubes."
She added, "He's finishing elementary school this week, having made Honor Roll every trimester."