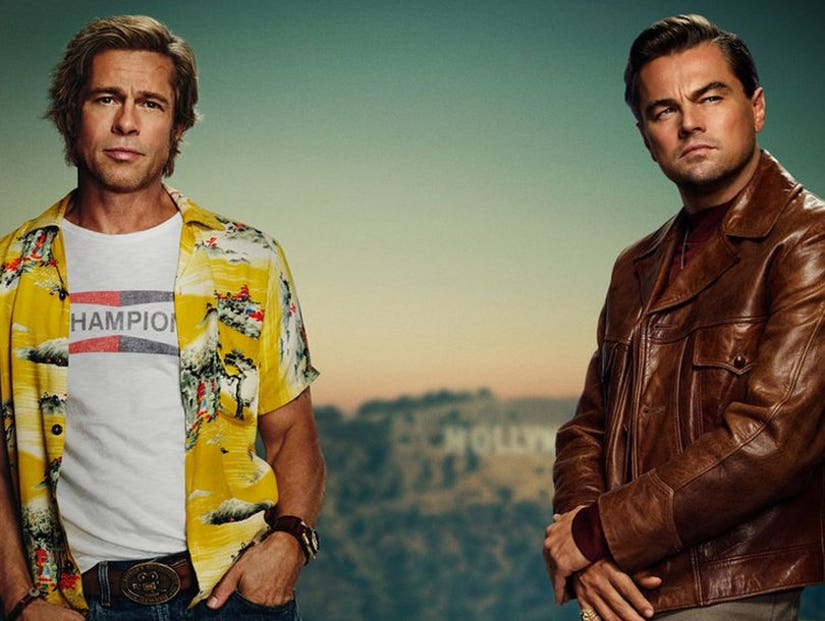 Sony Pictures
You gotta see this interaction between the "Titanic" star and Kurt Russell!
The scene, which the actor tweeted out on Thursday, features Brad Pitt, DiCaprio, and Kurt Russell on a movie set and things get personal real fast. Watch it below!
The period film, which takes place against the backdrop of the Manson murders that shocked the nation in August 1969, follows a former TV actor Rick Dalton (DiCaprio) and his stunt double Cliff Booth (Pitt) who "make their way around an industry they hardly recognize anymore" amid the chaos. The men live around the corner from Sharon Tate (Robbie), who -- while over 8 months pregnant -- was brutally killed along with four house guests by Manson's followers.
The all-star cast for his upcoming film also includes Al Pacino, Timothy Olyphant, Dakota Fanning, Damian Lewis and Emile Hirsch. Both Burt Reynolds and Luke Perry also filmed scenes for the movie before their deaths.
"Once Upon a Time In Hollywood" hits theaters July 26th.