It's been almost six months since her surgery -- see her now!
Tiffany "New York" Pollard made her return to "Botched" on Monday night's Season Six premiere, where she went back under the knife to get her breast implants removed for good.
Back in 2015, the reality TV star first appeared on the show to get a nose job and reduction of her then-massive implants. 4 years later, she was back with new problems.
"I'm back to talk about the troubles I've been having with my titties. I love that word," Pollard exclaimed on Monday's premiere. "When I currently look at my breasts now, they literally remind me of Snoopy's ears on my chest."
She explained that in the months after her initial surgery from Dr. Terry Dubrow and Dr. Paul Nassif, her implants began sliding and drooping again. She also believed that her implants were making her sick -- as she details feeling light headed, having a hard time concentrating and suffering from diarrhea.
Dubrow explained that the "most rapidly expanding" procedure of his practice is taking breast implants out, as more and more women believe they have breast implant illness. He also said that it appeared Pollard may have a "genetic predisposition towards stretching of the skin," leading to the drooping and sliding.
Agreeing to have her implants removed, Pollard said she wanted to be sure she would still "feel feminine and full-busted" after her procedure, warning, "I just don't wanna look flat." She joked, "My boyfriend does like pancakes but I don't think he's gonna want to butter these up and eat them."
Ever the soundbite machine, Tiffany added that she was "so excited to embark on this new healthy phase in my life," exclaiming she was ready to "feel beautiful and confident and go in there and get my titties cut out."
Dubrow explained that they removed her implants, excised any extra skin and created new breasts with the remaining tissue. They also gave her a breast lift. Even when she was coming out of anesthesia, Pollard was thrilled -- and hilarious as ever.
Here's the Before & After: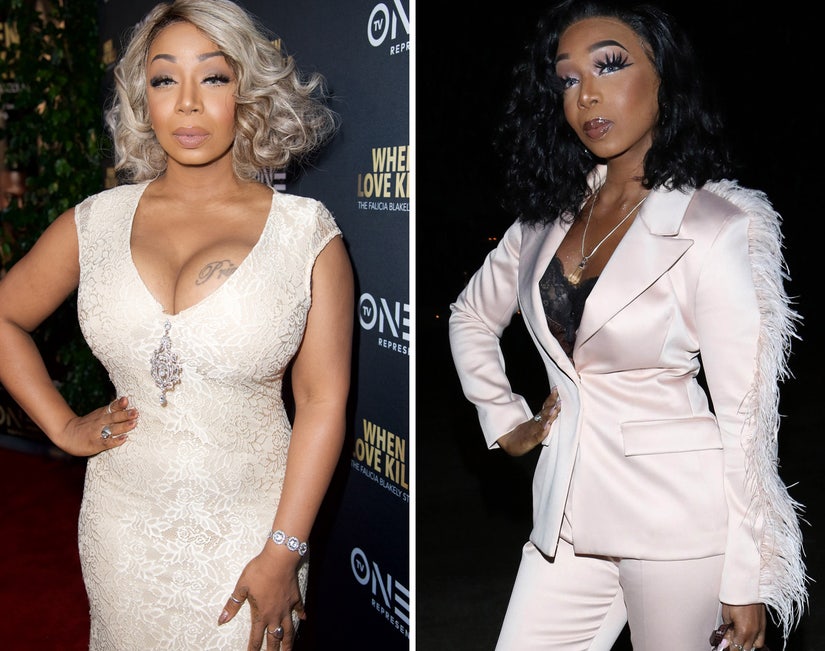 Getty
"When your tits don't sag anymore, you recognize your womanhood in a whole new way," said the slightly loopy star. "I've never woken up from a surgery and felt this beautiful. You did not make me a part of the itty bitty titty committee. I still feel a little bit of Dolly Parton in my blood! I'm ready to go clubbin'."
In a followup visit, Pollard showed off the results of her surgery and said she now feels "so alive." Regarding her new breasts, she said, "I love them so much. I feel lighter, more energetic and more feminine with the smaller breasts than I do with the bigger ones."
"I no longer feel sick and I'm naturally abundant," she added. "Turns out, you can be natural and still be the HBIC."
On Instagram earlier today, Tiffany revealed it's been about six months since the operation. The right photo above was taken earlier this month in Los Angeles.