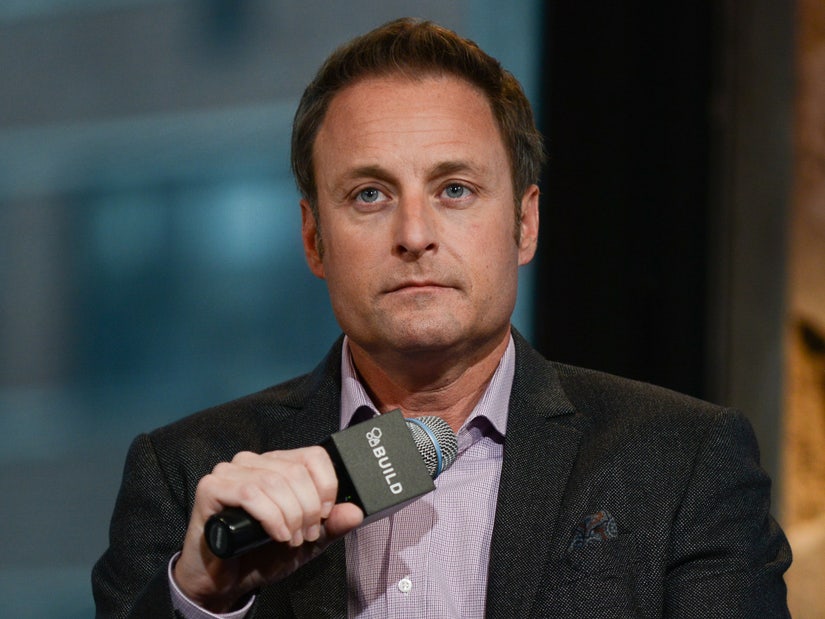 Getty
"I have no one to blame but myself for what I said and the way I spoke."
UPDATE AT 11:56AM PT ON FEBRUARY 13, 2021
Chris Harrison said he is temporarily "stepping aside" as host of "The Bachelor" after "excusing historical racism."
Taking to his Instagram on Saturday, Harrison revealed he was "ashamed" of how "uninformed" he was while defending contestant Rachael Kirkconnell over her past racist behavior during an interview with former "The Bachelorette" star Rachel Lindsay.
"I have no one to blame but myself for what I said and the way I spoke," he wrote. "By excusing historical racism, I defended it. I invoked the term 'woke police,' which is unacceptable. I am ashamed over how uninformed I was. I was so wrong."
"This historic season of 'The Bachelor' should not be marred or overshadowed by my mistakes or diminished by my actions," he continued. "To that end, I have consulted with Warner Bros. and ABC and will be stepping aside for a period of time and will not join for the 'After the Final Rose' special."
He added, "I am dedicated to getting educated on a more profound and productive level than ever before. I want to ensure our cast and crew members, to my friends, colleagues and our fans: this is not just a moment, but a commitment to much greater understanding that I will actively make every day."
Read the full statement, below.
Waiting for your permission to load the Instagram Media.
Update at 9:05PM PT on February 11, 2021
Following Chris Harrison asking for "grace" in his defense of "Bachelor" contestant Rachael Kirkconnell's appearance at an antebellum plantation-themed ball, the entire cast of Matt James' season issued a statement denouncing his and any defense of racism.
Harrison subsequently apologized and walked back his defense of Kirkconnell, saying he was primarily saying that she deserved a chance to speak on the issue herself. Kirkconnell has subsequently come out with an apology.
"We are the women of Bachelor Season 25. Twenty-five women who identify as BIPOC were cast on this historic season that was meant to represent change," the cast said in their combined statement.
"We are deeply disappointed and want to make it clear that we denounce any defense of racism. Any defense of racist behavior denies the lived and continued experiences of BIPOC individuals. These experiences are not to be exploited or tokenized."
The statement, which was shared on the social media accounts of virtually all of the women, also threw its support behind Rachel Lindsey -- the franchise's first female "Bachelorette." It was Lindsey who was interviewing Harrison at the time he made his remarks.
"Rachel Lindsey continues to advocate with "grace" for individuals who identify as BIPOC," the statement continued. "Just because she is speaking the loudest, doesn't mean she is alone. We stand with her, we hear her, and we advocate for change alongside her."
Waiting for your permission to load the Instagram Media.
update at 3:45pm PT on February 11, 2021
"The Bachelor" contestant Rachael Kirkconnell has apologized for her "offensive and racist" actions after photos of her at an antebellum plantation-themed fraternity formal resurfaced online.
"While there have been rumors circulating, there have also been truths that have come to light that I need to address," she began on Instagram. "I hear you, and I'm here to say I was wrong. At one point, I didn't recognize how offensive and racist my actions were, but that doesn't excuse them. My age or when it happened does not excuse anything. They are not acceptable or okay in any sense. I was ignorant, but my ignorance was racist."
"I am sorry to the communities and individuals that my actions harmed and offended. I am ashamed about my lack of education, but it is no one's responsibility to educate me. I am learning and will continue to learn how to be antiracist, because it's important to speak up in the moment and not after you're called out," she continued. "If you are a person who doesn't understand the offense in question, I urge you to learn from my mistakes and encourage you to use them as a teachable moment."
"As for my family, I love them and how they raised me to be my own individual. They have always encouraged me to have my own views, opinions, and beliefs. As I was thinking about what I wanted to say, I couldn't help but think about how sick people must be of reading these kinds of statements; how a person didn't realize the trauma that their actions would inflict on other people," she went on. "It must get so exhausting. I want to put my energy towards preventing people from making the same offensive mistakes that I made in the first place, and I hope I can prove this to you moving forward."
"Racial progress and unity are impossible without (white) accountability, and I deserve to be held accountable for my actions," she concluded. "I will never grow unless I recognize what I have done is wrong. I don't think one apology means that I deserve your forgiveness, but rather I hope I can earn your forgiveness through my future actions."
"The Bachelor" host Chris Harrison issued an apology to viewers on Wednesday, after he took heat for defending a contestant's questionable past.
Appearing on "EXTRA" earlier this week alongside former Bachelorette star Rachel Lindsay, the franchise's first Black bachelorette, the two discussed photos from contestant Rachael Kirkconnell's past in which she attended an antebellum plantation-themed fraternity formal.
Rachael is a contestant and frontrunner on Matt James's current season as the show's first Black lead.
"The picture was from 2018 at an Old South antebellum party. That's not a good look," said Lindsay, before Harrison asked, "Well, Rachel is it a good look in 2018? Or, is it not a good look in 2021? Because there's a big difference."
Lindsay maintained it wasn't a good look "ever," while Harrison kept saying he wasn't defending Kirkconnell but felt 2018 was a different time.
"We all need to have a little grace, a little understanding, a little compassion," he added. "I haven't heard Rachael speak on this yet. Until I actually hear this woman have a chance to speak, who am I to say any of this? I saw a picture of her at a sorority party five years ago and that's it."
Kirkconnell hasn't commented on the photos, despite Lindsay pointing out that there's nothing that "contractually stops her" from speaking out.
After his comments sparked backlash, Harrison took to Instagram to issue a lengthy apology. See it in full below:
"I will always own a mistake when I make one, so I am here to extend a sincere apology. I have this incredible platform to speak about love, and yesterday I took a stance on topics about which I should have been better informed.
While I do not speak for Rachael Kirkconnell, my intentions were simply to ask for grace in offering her an opportunity to speak on her own behalf. What I now realize I have done is cause harm by wrongly speaking in a manner that perpetuates racism, and for that I am so deeply sorry.
I also apologize to my friend Rachel Lindsay for not listening to her better on a topic she has a first-hand understanding of, and humbly thank the members of Bachelor Nation who have reached out to me to hold me accountable. I promise to do better."
During the interview on EXTRA, Harrison said Rachael's past will come up during the "Women Tell All" special and he hoped to debate with her and "hold her feet to fire as much as I can."
"This is on her, not necessarily the show," added Lindsay.