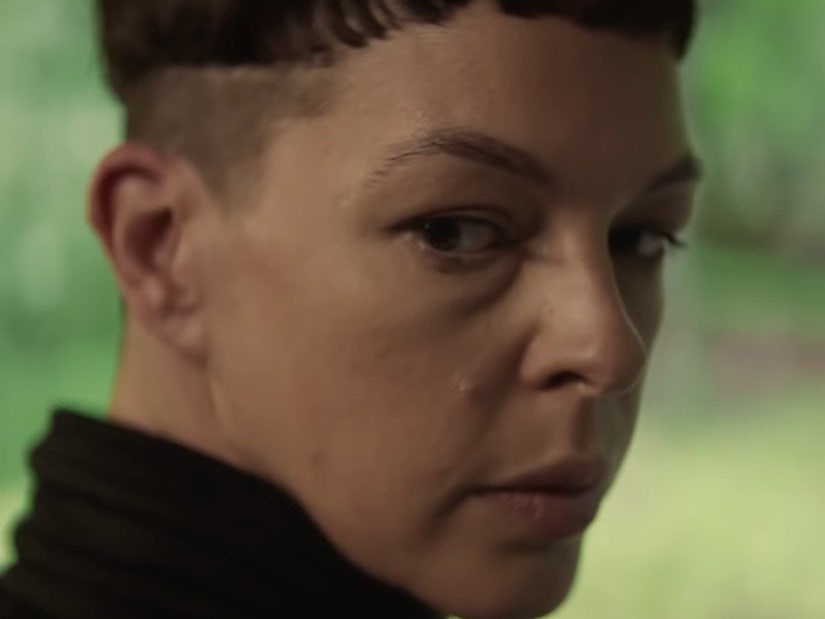 AMC
Polyanna McIntosh -- last seen in a helicopter with Andrew Lincoln's Rick -- returns as Jadis for the second and final season of the limited-run spinoff series.
One of the most enigmatic and mysterious characters in the entire "Walking Dead" universe is making a return much earlier than expected -- and it could give a much-needed boost to the franchise's "World Beyond" spinoff.
Last seen aboard a CRM helicopter with an injured Rick Grimes (Andrew Lincoln), Polyanna McIntosh will be joining the cast of the upcoming second and last season of the AMC limited spinoff series.
Most fans knew they hadn't seen the last of the villainous (at times) Jadis, but didn't expect for her to show up in this universe again until we finally get those Rick Grimes-centric movies. Her appearance also all but confirms that "World Beyond" is setting the stage for those films.
McIntosh's involvement was revealed in the first extended trailer for the upcoming season of "The Walking Dead: World Beyond," which dropped on Thursday.
Years have passed since we last saw her, and she's now involved with the Civic Republic to "create a new era on this planet," though we've seen what kind of wholesale slaughter of innocents that vision can bring.
"We are thrilled to have the terrific Pollyanna McIntosh back as Jadis, and we're excited for viewers to see how she collides with the characters in this part of the Universe," said Scott M. Gimple, former "TWD" showrunner and co-creator of "World Beyond."
"We'll get hints of what happened with that fateful helicopter ride," he said of Jadis' last scenes with Lincoln. "And learn Jadis has new allies and alliances; she is a big part of connecting the CRM and Three Circles mythology that's seen throughout all three series."
In the trailer that dropped with the announcement of McIntosh's involvement, she talks about what she's been up to, and suggests she hopes she gets a chance to catch up with someone.
Could it just be someone she knows, or is this a hint that another familiar face to "TWD" fans could be appearing as well -- is it too much to hope it's Lincoln himself? Or maybe even Danai Gurira's Michonne?
"I love the character of Jadis and I love this world so getting to inhabit her again in collaboration with the talented team at 'The Walking Dead: World Beyond' in beautiful Richmond, Virginia was a joy," said McIntosh. "I hope audiences will catch up with the first season now so they can fully enjoy this epic final season in October."
"The Walking Dead: World Beyond" kicks off its final season October 3 on AMC.