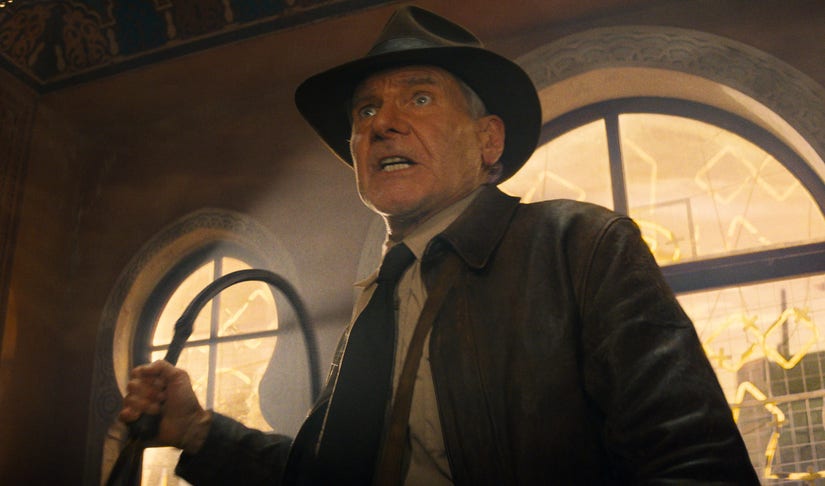 Lucasfilm
The footage features Indy cracking his whip, punching Nazis and a de-aged Harrison Ford.
Harrison Ford is back in his fedora, trusty whip in hand, in the first trailer for "Indiana Jones and the Dial of Destiny," a title which was confirmed for the first time on Thursday alongside the footage.
In the clip, John Rhys-Davies' Sallah waxes poetic on their past adventures, as Ford's titular adventurer says, "those days have come and gone." Sallah tells him, "Perhaps not," before a montage of action from the film is shown.
"I don't believe in magic, but a few times in my life, I've seen things. Things I can't explain," Jones says in a voiceover. "And I've come to believe it's not co much what you believe, it's how hard you believe it."
The footage highlights some of the de-aged footage of Ford (below), which will be featured in the movie's opening scene, as well as clips of him cracking his whip, punching Nazis and exploring tombs alongside Phoebe Waller-Bridge -- who apparently plays his goddaughter in the film.
The James Mangold-directed flick also stars Antonio Banderas, Shaunette Renee Wilson, Thomas Kretschmann, Toby Jones, Boyd Holbrook and Mads Mikkelsen -- and features a score from the great John Williams.
It hits theaters June 30, 2023.