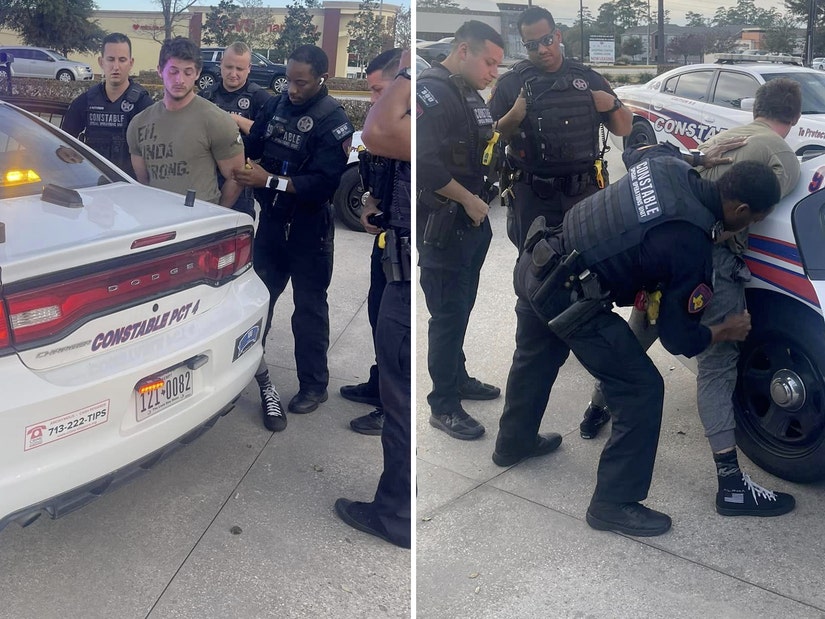 Harris County Constable Precinct 4
"There are two sides to the story," says the suspect's attorney.
update at 10:05am PT 1/9/23
Chris Denuna, the lawyer representing suspect Zachary Mills, has now spoken out in defense of his client, following a probable cause hearing.
"We have a strong stance that where a lot of these egregious allegations that are alleged by the complaining witness. We have a very strong stance that a lot of these did not occur," he told KTRK.
"I think that will show that there's more to it in their relationship. I think it will show that there's a history between them. That they they've spent numerous occasions together amongst other people, whether it's friends, family that can vouch for their relationship from what they've seen as a third-party witness, that can vouch for their characters," he continued.
"Not to be insensitive to the complaining witness or anyone who has experienced these traumatic events, but it's important to know there are two sides to the story. My client is presumed innocent as is provided through due process," Denuna concluded. "The credibility of these allegations can be questioned."
A Bumble date on Christmas Eve turned into five days of hell for one Texas woman, per authorities.
Zachary Mills was arrested on December 29 and charged with first degree aggravated kidnapping -- after keeping a woman in his apartment and assaulting her "against her will" for nearly a week, according to police in Harris County, Texas.
The victim met the 21-year-old suspect on Bumble and went with him to his apartment on December 24, the affidavit says. Per court documents (via CBS News), she told police she denied his sexual advances before "he immediately began to physically assault her and would not let her leave the residence."
She was allegedly denied food and water and was assaulted and sexually assaulted "multiple times leading to serious bodily injury" over the five-day period, say police. The victim told authorities he hit her with his fist and "would grab a screwdriver and would stick her with the handle," as well as bite her neck and face.
Waiting for your permission to load the Facebook Post.
The victim was able to "escape" when Mills went to his father's house on December 29, per the affidavit. She sought "help from a neighbor" before being taken to a hospital for her injuries -- which reportedly include bruising to both eyes, bite marks and bruises all over her body.
Mills was arrested the next day and booked into Harris County Jail on aggravated kidnapping charges. Constable Mark Herman said additional charges may be filed at a later date; His arraignment is set for March.
The suspect was released on $50,000 bond, but is under GPS monitoring and 24/7 house arrest. He was also ordered to stay away from the victim and her family.
"We are shocked and saddened to hear about this horrible crime. We blocked this member as soon as we were made aware of this situation and in accordance with our Community Guidelines," Bumble said in a statement to KPRC. "We also have a dedicated law enforcement team available to respond to any requests from law enforcement as needed."
"We are dedicated to building a community where our members feel safe to make connections and build meaningful relationships," the statement continued. "Every member of our community is expected to adhere to our guidelines anytime they're using Bumble. Any profile that violates our terms or guidelines may result in getting blocked from the app for good."