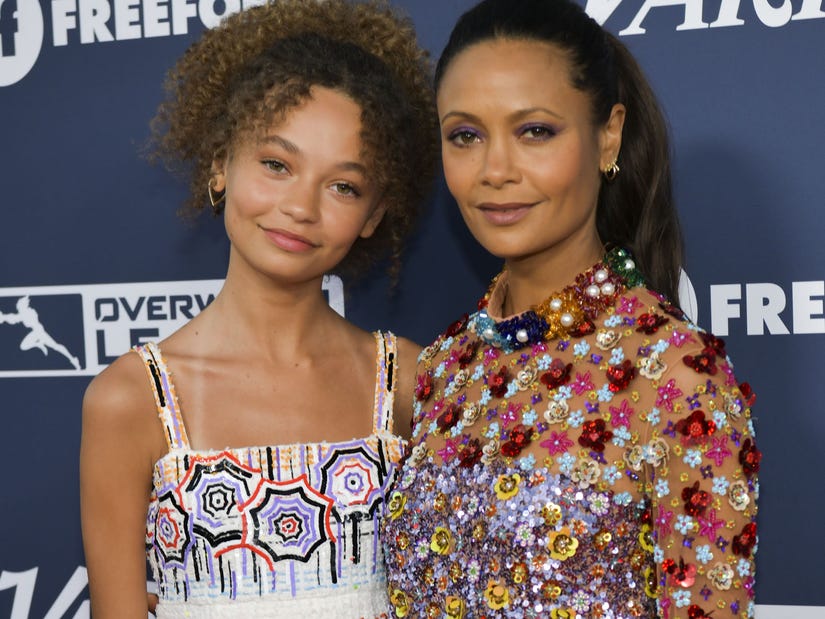 Getty
Parker also responded to backlash from video game fans who expected her role to be played by a white actress.
Thandiwe Newton's daughter Nico Parker is taking after her mother in more ways than one!
The 18-year-old actress, whose father is director Ol Parker, is getting a lot of attention for her role in the series premiere of HBO's video game adaptation "The Last of Us."
Parker plays Sarah, the only child of Pedro Pascal's Joel, who tragically dies in the very first episode.
Though Parker's role in the HBO series may have been short lived, the actress explained that one of the most challenging aspects was making sure her character's inevitable fate wasn't anticipated by viewers.
"I didn't want to treat every moment like it was the most important moment, especially because it's kind of like the beginning," she admitted to Yahoo Entertainment. "You're seeing a way more regular version of life, and I didn't want you to feel, 'Just wait 'til you see what happens!' I wanted it to feel day-to-day. And then when it got to the more emotional, stressful scenes, I wanted it to feel like everything you're seeing you're seeing for the first time."
Later in the interview, she addressed the backlash she received from "The Last of Us" fandom over her casting as both Joel and Sarah are white in the original video game.
Parker said "understands" how diehard fans may have their reservations about an adaptation that veers from the exact details of the game.
"There are people for whom the game is incredibly important to them," she noted. "But when it comes from a place where it's just a disdain toward any kind of inclusivity, that's where I don't care. I don't value that opinion and I don't agree."
"I hope they can look past it and still enjoy the show," Parker continued. "But I think inclusivity is incredibly important. If young kids watch the show and feel they're represented through race or hair or anything, that's ten times more important than anyone who doesn't like it because they don't like to see different people on their screen."