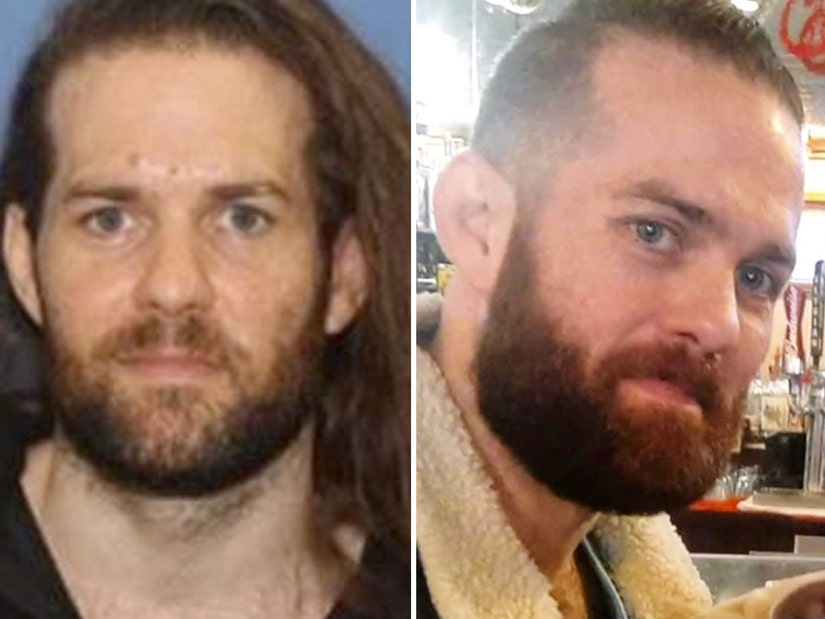 Grants Pass Police Department
Police say it's "extremely troubling" the suspect isn't still behind bars for his pervious crimes.
Authorities in Oregon are searching for a man accused of the kidnapping, attempted murder and assault of a woman he held captive ... less than two years after he pleaded guilty for doing the same thing to an ex-girlfriend in Nevada.
On Wednesday, police in Grants Pass released photos of 36-year-old Benjamin Obadiah Foster, after they responded to a residence regarding an assault on Tuesday. "Upon arrival, officers found a female victim who had been bound and severely beaten into unconsciousness. The victim was transported to an area hospital in critical condition," said authorities.
Foster "fled the scene before officers arrived," but was positively identified. Per police, he's "known to be armed and should be considered extremely dangerous" -- and was last seen driving a 2008 Nissan Sentra 4-door with Oregon license plate 407EDX.
Josephine Country District Attorney Joshua Eastman accuses Foster of trying to kill the victim while "intentionally torturing" her and leaving her "in a place where she was not likely to be found," per AP, citing court documents.
The police chief of Grants Pass, Warren Hensman, told the outlet he found it "extremely troubling" Foster isn't still behind bars for his past crimes. "We are laser-focused on capturing this man and bringing him to justice," he added, "This is an all-hands-on-deck operation."
In 2019, Foster was arrested after his ex-girlfriend was held captive with her wrists and ankles bound by duct tape and zip ties for two weeks. Per The Las Vegas Review Journal, citing a police report, the victim claimed she was forced to eat lye, had her head shaved and suffered seven broken ribs and two black eyes. She escaped after convincing him to take her to a grocery store and gas station for food and water, running for help when he let her out of his sight.
Though he was reportedly charged with five felonies initially, he pleaded guilty to one felony count of battery and a misdemeanor count of battery constituting domestic violence as part of a plea deal and was given a 2 1/2-year sentence. He was granted time served, however, for the 729 days he spent awaiting trial ... and was imprisoned for less than 200 days.
Anyone seeing Foster or knowing his whereabouts should immediately call 9-1-1 and reference Grants Pass case #23-3570.