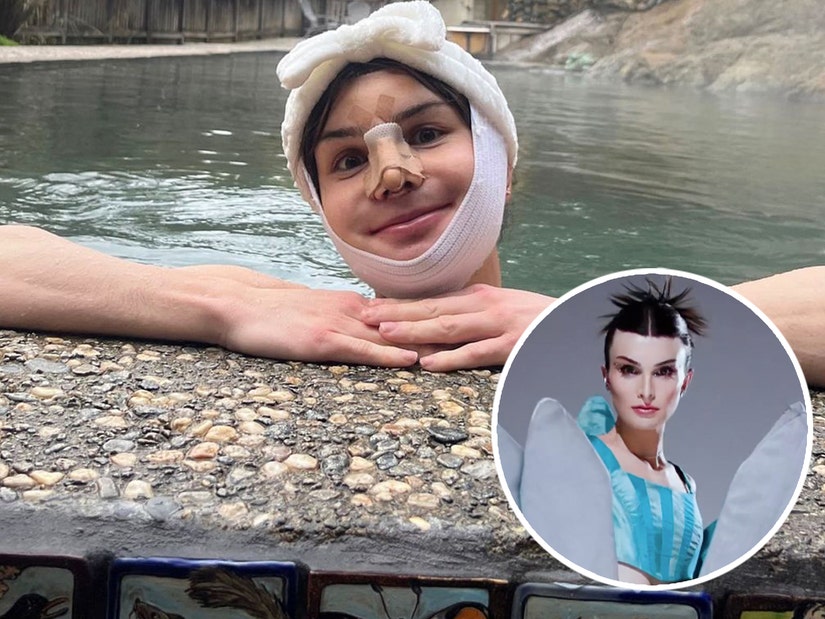 Instagram
"It's so good, right? I'm so happy," says the trans TikTok star after finally removing the bandages.
Dylan Mulvaney is finally ready for her closeup.
On Friday, the transgender TikTok star revealed the results of her facial feminization surgery for the very first time -- in a video showing the social media star doing a ballet to the theme from "Swan Lake."
In addition to the dance, in which Mulvaney goes full glam with stunning hair and makeup, she's also seen giving a curtain call to an audience of cheering fans.
Waiting for your permission to load the Instagram Media.
Following the two clips, a more casual Mulvaney speaks into camera to address her followers while speaking about her big reveal.
"Oh my god, Hi, I missed you! You know I have a flare for the dramatic, but it's so good, right? I'm so happy," she said of the results. "It's still me, it's just a little bit softer of a version."
"I hope all trans and non-binary people can get the gender affirming resources that they need because this is life-changing and sometimes life-saving," she added. "Thank you so much for supporting me, we have so much to catch up on. I love ya!"
Waiting for your permission to load the Instagram Media.
Mulvaney -- who has more than 10 million followers on TikTok -- went into surgery on December 16, 2022 and has been teasing her results on social media since. After sharing her last selfie of her old face and first selfie of her new one all bandaged up (above), she's been posting photos either with bandages on or with her face obscured by emojis while the swelling subsided.
In a post on New Year's Day, she also posted a "friendly reminder" to her followers that "not all trans people desire affirming surgeries or hormones" and those who don't "are still trans."
"But when we do, it's a necessity and a win. Please show up for all trans people the way you've showed up for me," she added at the time.
As she continued to heal, she also posted a TikTok saying she was "the happiest I've ever been" following surgery.