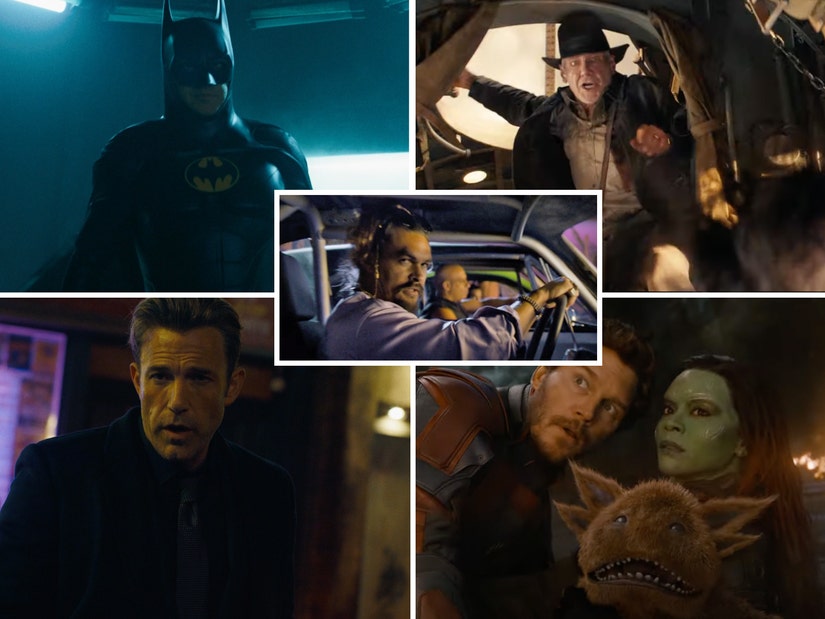 YouTube
The studios returned to the Big Game in a big way in 2023.
While most tuned into the Super Bowl to watch the Kansas City Chiefs face off against the Philadelphia Eagles -- and Rihanna's halftime show, of course -- the commercial breaks also provided entertainment with some major movie trailer releases.
Like some of the star-studded ads, some of the trailers made their ways online before Super Bowl Sunday ... while others debuted during the big game, before longer versions post online after.
This year, we got new sneak peeks at "The Flash" -- featuring Ezra Miller and the returns of both Ben Affleck and Michael Keaton as Batman -- "Guardians of the Galaxy Vol. 3.", "Transformers," "Fast X" and more.
Watch all the spots below!
"Guardians of the Galaxy Vol. 3"
"Indiana Jones and the Dial of Destiny"
"Transformers: Rise of the Beasts"
"Dungeons & Dragons: Honor Among Thieves."