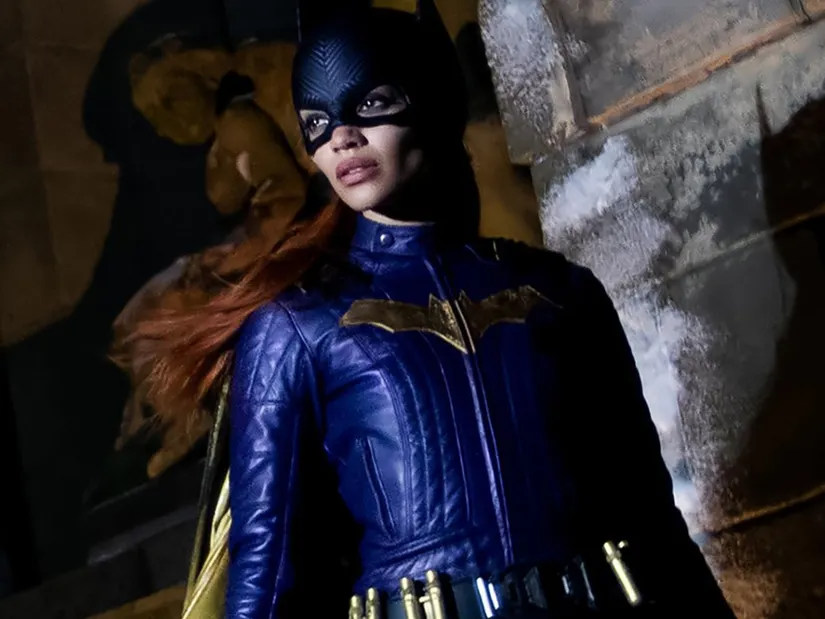 Warner Bros.
"There was definitely potential for a good film, in my opinion."
"Batgirl" star Leslie Grace is still confident she and the rest of the cast and crew had a good movie on their hands, before Warner Bros. made the shocking decision to shelve the project completely as part of a tax write-off.
Grace would have played the titular superhero in the film, which the studio pulled the plug on back in August 2022. The movie would have also featured Michael Keaton returning as Batman and J.K. Simmons reprising his role as Commissioner Gordon, Barbara Gordon's father. Brendan Fraser was also cast as the movie's villain, Firefly -- with "Bad Boys for Life" filmmakers Adil El Arbi and Bilall Fallah directing.
According to Fraser, everyone involved in the project was waiting to see how much money the studio would give them for pickups so they could "expand" on the movie for a theatrical release, after it had been initially filmed for HBO Max. Instead, it was axed -- with Grace telling Variety she found out about the news when everybody else did, after it made headlines in the New York Post.
"It was like deflating a balloon. On that day, I was very much just taking it all in, but also so sure of the magic that happened — in my experience and what I saw in my cast, in our team — that I was like, 'This must be some crazy thing that we have no control over.'" she recalled. "I tend to be a very optimistic and positive person in these types of circumstances, and I just really leaned on the beauty of the idea that I got to have this experience in my life. Even though I would've loved to share that with the rest of the world, nothing can take that experience away from us."
She also pushed back at comments current DC Studios head Peter Safran -- who, along with James Gunn, announced the upcoming slate for the studio last month -- made calling the movie "not releasable."
"I had my own meetings with Warner Bros. Film Group CEOs Pam Abdy and Mike De Luca, and they explained to me, on a granular level, what they felt about the project, things that were out of their hands, plans and budgets that were set in place before they were even part of the team," she told Variety. "There are a lot of things that I learned through the experience about moviemaking, that as an actress you have no control over. They weren't really specific on anything creative in terms of what they felt about the film and how it would've hurt DC creatively. But I'm a human being, and people have perceptions and people read things. And when words are expressed very lightly about work that people really dedicated a lot of time to — not just myself but the whole crew — I can understand how it could be frustrating."
While she hasn't seen a finished version of the movie, Grace said that what she has seen "was incredible" -- and said "there was definitely potential for a good film, in my opinion." She also hoped footage would eventually get released and claimed to have had ongoing "conversations about Batgirl's future and how Batgirl can make a resurgence," but stopped short of saying whether playing the character again "is a reality at this point."
Grace added she hasn't heard from either Safran or Gunn either, but wished them "the best" with the "plans that they've got rolling out."
DC unveiled its upcoming slate on January 31, revealing the first 10 projects they've got in the works going forward. The plans include five TV shows and five films across the next 8-10 years -- including films for Superman, The Authority, Batman and Robin, Swamp Thing and Supergirl, and TV shows for Viola Davis' Amanda Waller, Green Lanterns and a Wonder Woman prequel series set on the island of Themyscira before Diana's birth.