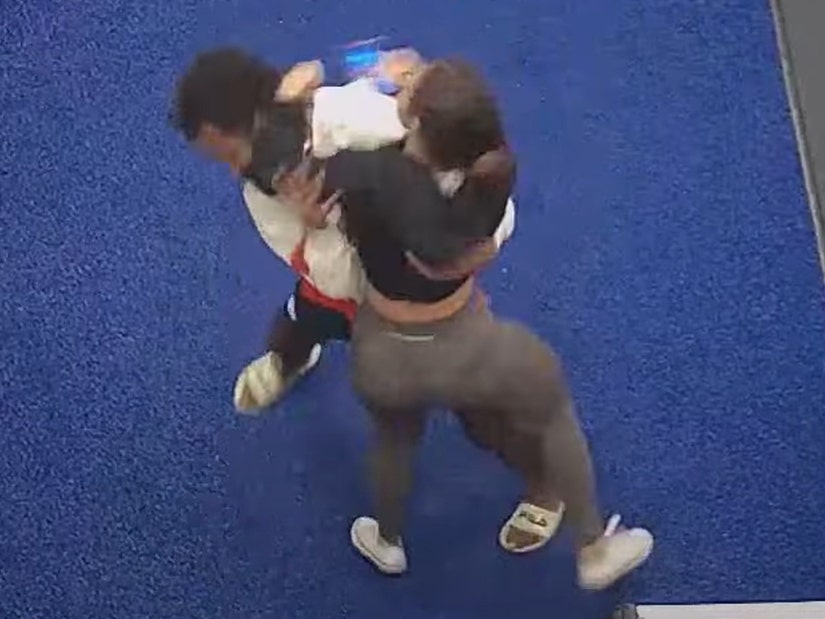 YouTube
"I am a bodybuilder, and I'm actually pretty strong, so in my mind, he was kinda equal to me."
A 24-year-old woman in Tampa, Florida was caught on video fighting off a man who attacked her during a workout at her apartment complex's gym.
Hillsborough County Sheriff's Office released footage of the attack to social media on Wednesday, in which the victim, Nashali Alma, also speaks out on what happened. Per police, she hoped to open up about her experience "to encourage other women who've dealt with similar incidents to speak out."
The incident went down on January 22, after Alma noticed a man waiting at the gym's door and buzzed him in. "My thought process was, it's just another dude coming to work out," she explained, "I didn't think anything out of that."
As she continued to work out, he approached her and, per cops, "attempted to grab her waist."
"As soon as he was approaching me, I pushed him. I said, 'Bro, what the F are you doing? Get away from me. Stop trying to touch me,'" recalled Alma. "He started chasing me around the bench, and we ended up on the other side of the gym."
After he pinned her to the floor, she continued fighting him off while attempting to call police. He eventually released his grip on her and she ran to a nearby apartment. 25-year-old suspect Xavier Thomas-Jones was arrested less than 24 hours later and faces charges of sexual battery, false imprisonment, and kidnapping.
According to Fox Tampa, the suspect lives in the same building where the attack happened and allegedly admitted he tried restraining Alma because he wanted to have sex with her. He also made a pass at another female resident of the complex the same day he was arrested.
Alma told the outlet, "I am a bodybuilder, and I'm actually pretty strong, so in my mind, he was kinda equal to me."
"My advice would be to never give up. My parents always told me in life to never give up on anything and that's one thing I kept in my mind when I was fighting him," said Alma. "As long as you fight back and show him that you're strong and you're not giving up, I believe it's possible to escape."
Added Sheriff Chad Chronister: "I was disgusted by the suspect's actions, how he preyed on this young woman. This woman's strength, courage, and determination are inspiring. I know that her bravery to share this story will impact the lives of many other women."