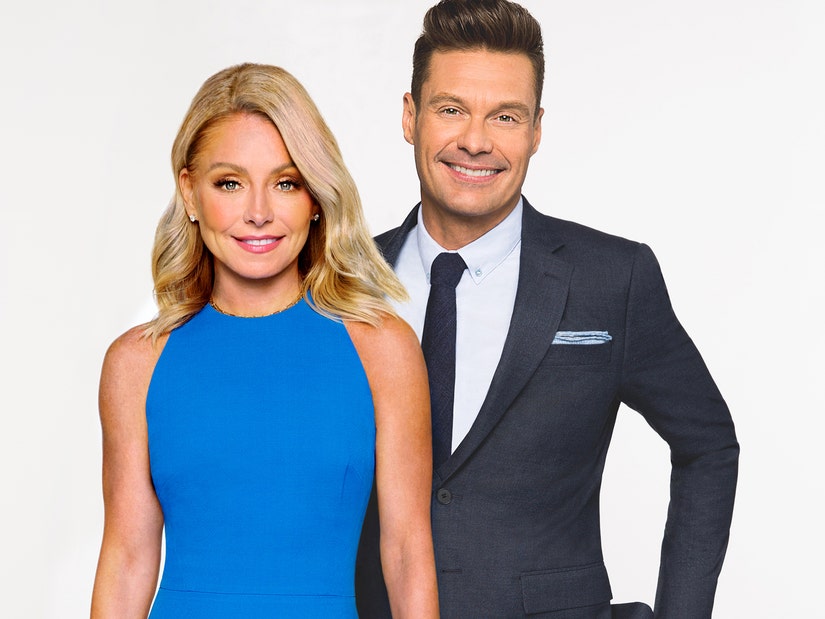 ABC
"Congratulations to my brother Mark, feel free to remodel my dressing room!"
Ryan Seacrest is leaving "Live with Kelly and Ryan," he revealed in a surprising announcement Thursday on the ABC morning show.
Following his exit, the show will be rebranded "Live with Kelly and Mark," with Kelly Ripa's husband Mark Consuelos taking over as Seacrest's full-time, permanent replacement.
"I'm going to miss my work wife and all the laughter we share. When I signed on to host Live in 2017 it was meant to be for 3 years, but I loved the job and working with Kelly so much that I extended my time and last year I made the decision to stay on for one more final season," Seacrest shared on Instagram this morning.
Waiting for your permission to load the Instagram Media.
"I've been grateful to be able to share a cup of coffee with our viewers everyday, one of the best parts of the gig," he continued. "I'll be transitioning out of Live this Spring to shoot the 21st season of American Idol in LA, continue my radio show on KIIS-FM and Dick Clark's New Year's Rockin Eve, and focus my summer on opening three more Ryan Seacrest Foundation Studios in pediatric hospitals across the country."
"I'm looking forward to coming back to guest host in the future and Kelly, I promise to forever share my food photos, chicken eggs, and olive oil with you," he said, before concluding, "And congratulations to my brother Mark, feel free to remodel my dressing room!"
On the show itself, Seacrest said he planned to move back to the west coast full-time before "American Idol" returns with its live shows in the spring.
"I'm so grateful to have spent the last six years beside my dear friend of too many decades to count and will miss starting my days with Ryan," Ripa said in a statement. "Ryan's energy, passion and love for entertainment is one-of-a-kind."
On the show, she added, "There is nobody else like you. There is nobody who can really do what you do. I know you in real life as well as TV life. I say this about very few people: what you see is what you get. This is not an act, this is a good man. I am so endlessly impressed by you."
Waiting for your permission to load the Instagram Media.
She also addressed the switchover on Instagram, writing, "OK NOW we're empty nesters. When your friends become work mates become family. ♥️ Congratulations @ryanseacrest on surviving six winters in NYC! I'm proud of you and am forever in your corner. And @instasuelos welcome home, or to the contractual obligation phase of our relationship."
Consuelos congratulated Searcest on his move as well, saying, "I love you like a brother. I know I have some big shoes to fill … well actually they're only a size 9, but you know what I mean."
"@kellyripa my ride or die. This is going to be amazing!" he added. "I can't believe after all these years of listening to you talk for free, I found a way to get paid for it. Is this a great country or what?"