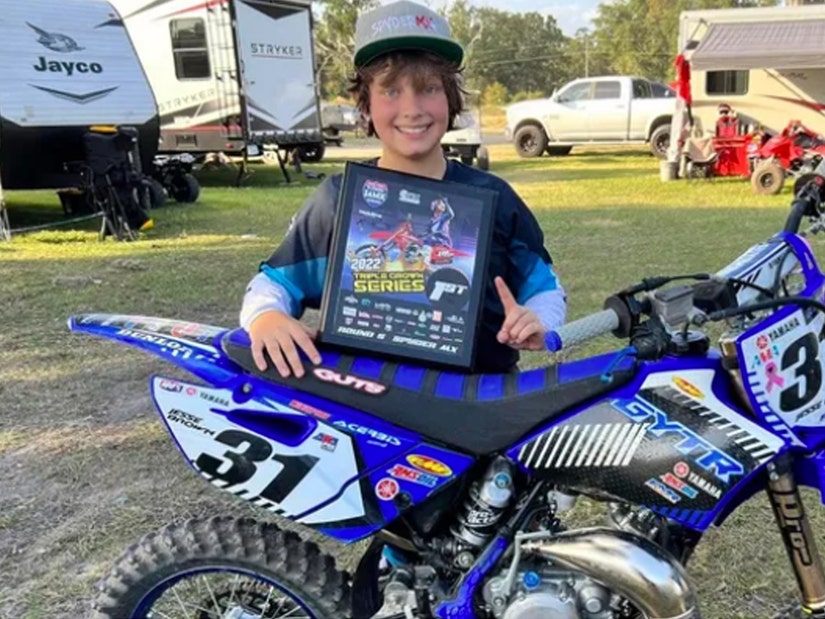 GoFundMe
"His whole leg was covered in like splotchy, purply, red, almost like bruises."
An 11-year-old boy from Florida is dead, after a twisted ankle led to a flesh-eating infection and, ultimately, killed him.
Jesse Brown's family members told Fox 35 that her son, a fifth grader, had injured his ankle on a treadmill a few weeks ago ... and a few days later his "whole leg was covered in like splotchy, purply, red, almost like bruises."
He was taken to the hospital and diagnosed with group-a strep. Per the CDC, group-a step -- the same bacteria behind strep throat -- can invade parts of the body which are normally germ-free, causing very severe illness, toxic shock and sometimes death.
Jesse's case progressed and within a few days turned into a flesh-eating bacteria which caused his brain to fatally swell. His cousin, Megan, said doctors told the family "that because he rolled his ankle, that that's likely where the infection attacked it. Because it was already weak."
"For this to kill him in just a matter of days was crazy," she added. "If there was more awareness, maybe we could have caught it earlier when we noticed he had a fever."
On a GoFundMe page set up to help with Jesse's memorial service and hospital bills, Megan called her late cousin "a miracle child," who was born after his parents tried 10 years to have a baby. "That miracle was taken from us too soon," she wrote.
"Only 11 years old, Jesse was a completely happy and healthy boy, destined for great things. His passion was dirt bike racing and he also participated in Muay Thai. He was racing BMX bikes by the time he was three years old. Everyone who met Jesse loved him," she wrote. "He was hilarious, his laugh was contagious, and he just lit up the room. His parents, Betsy and Brad, gave everything to this boy. Their entire lives revolved around him. He was spoiled rotten, but who wouldn't do that for their miracle baby. Thank you everyone. We love you Jesse."
His school also organized their own fundraiser, saying Jesse "worked hard and had a huge heart."
"Everyone that knew Jesse has nothing but love for him," they added, "Jesse will be missed incredibly in so many ways, but will remain in our hearts forever."