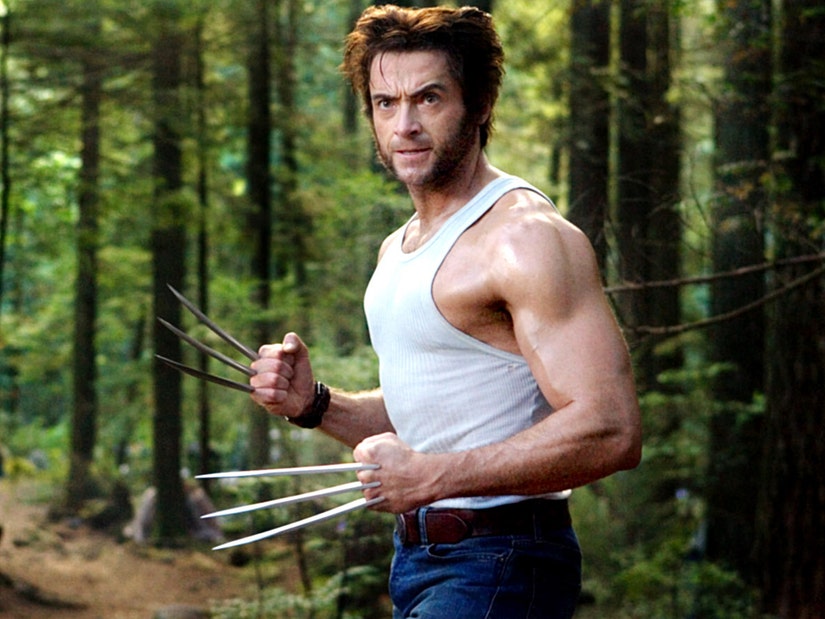 Everett Collection
"My falsetto is not as strong as it used to be," said the actor, who will reprise the character of Logan/Wolverine for the 10th time in the upcoming film, "Deadpool 3."
Hugh Jackman has starred as Wolverine in a whopping nine "X-Men" universe films -- and he's now revealed that portraying the Marvel character has impacted a very important part of him: his voice.
During a recent appearance on BBC Radio 4's "Front Row," the actor shared that the many years of playing Wolverine -- specifically "growling and yelling" while in character -- have "damage[d] his voice.
"I've done some damage to my voice with 'Wolverine,'" Jackman, 54, explained. "My falsetto is not as strong as it used to be and that I directly put down to some of the growling and yelling. My voice teacher in drama school would've been horrified by some of the things I did [in 'Wolverine']."
In addition to being an actor and action star, Jackman is known for his work on Broadway, and for starring in musical films such as "The Greatest Showman" and "Les Misérables." In other words, his voice is an important instrument.
And although the Tony winner said he was taught a "technique" back in school on "how to shout and how to yell without ruining your voice," he said that playing Wolverine resulted in some lasting effects on his voice.
"During 'Wolverine,' I did some screaming and yelling and things that I think did damage my voice, which I think I'm working on," Jackman said. "I work with a singing teacher, and I make sure that I try not to hurt myself. And I really put a lot of effort into both physical movement and my vocal preparation for every role."
Jackman will reprise the role of Logan/Wolverine for a 10th time in "Deadpool 3," opposite Ryan Reynolds, which is set to be released late next year.
Last month, "The Son" star spoke out about the long-running speculation that he's taken steroids in preparation to play Wolverine in any of his nine outings as the X-Man.
Wallace brought up -- in the wake of the announcement he'd be getting his claws out once again for the third "Deadpool" movie -- how many have questioned "Did he juice? Did he take steroids?" for the role, noting "You got so jacked for these movies."
"No. I love my job, and I love Wolverine -- I got to be careful what I say here, but, I had been told, anecdotally, what the side effects are of that, and I was like, 'I don't love it that much,'" Jackman replied.
He then added, "So no, I just do it the old school way" before sheepishly apologizing to vegans -- and even the chickens of the world -- for how much poultry he consumed to pack on muscle.