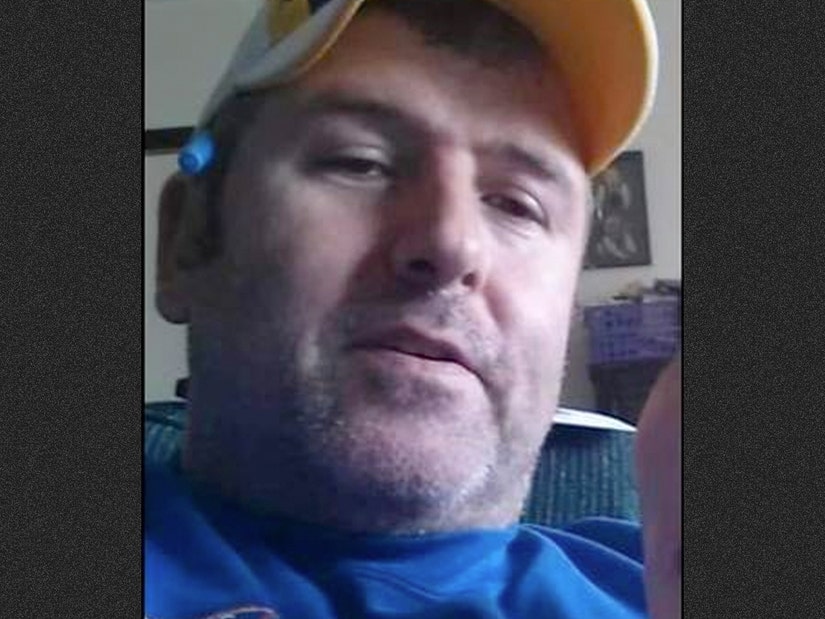 Troy Police Department
Police previously searched the "hoarder home" and detected a "sewer like" smell, but no body.
The death of a man who was found in a closet of his own home eight months after he was reported missing has been ruled a suicide.
Richard Maedge, 53, of Illinois disappeared back in April 2022 -- a day after telling his wife Jennifer he was heading home early from work. When she later got to the house, his car, wallet and keys were there, but he wasn't.
Per FOX59, police searched the residence -- with the coroner saying authorities described it as a "hoarder home" -- and noticed a "sewer-like" smell, but no body. According to the Bellevue News-Democrat, the smell was so bad, even neighbors and the mailman picked up on it.
Police returned to search the home again after Jennifer reported the odor, but a plumber reportedly said it was sewer gas, covered one of the sewer pipes in the basement and the smell dissipated.
There was no sign of Richard for nearly eight months, until Jennifer went looking for Christmas decorations and discovered his body in a hidden closet under a stairway. According to the coroner, his body was in a "mummified state," with no further injuries or foul play suspected.
Richard's family is now criticizing the local police department for not discovering him sooner.
"Mistakes were made, and I want answers. If it means filing a complaint and going all the way to the governor, I will," his sister told BND. "I'm not going away. I'm just now beginning to say stuff out loud. I should have been screaming from the beginning, but I was suckered in by the police department saying they were doing their job and looking for him."
Jennifer, however, said police wouldn't have even known the hidden closet was there when they searched the home.
If you or someone you know is struggling with depression or has had thoughts of harming themselves or taking their own life, get help. The National Suicide Prevention Lifeline (1-800-273-8255) provides 24/7, free, confidential support for people in distress.