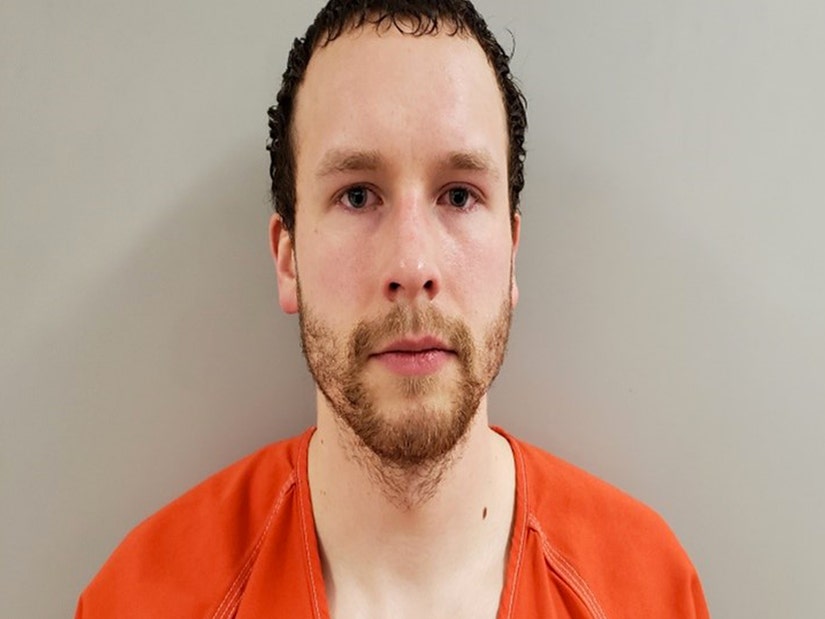 Cook County Sheriff's Office
Police say Levi Axtell believed Lawrence Scully -- a 77-year-old who was charged with the sexual assault of a 6-year-old girl in 1979 -- was attempting to "groom" his daughter.
A Minnesota man is behind bars and charged with intentional second-degree murder after police claim he beat a man with a shovel before he "finished him off" with a moose antler.
Levi Axtell, 28, reportedly turned himself in to police last Wednesday for killing 77-year-old Lawrence Scully of Grand Marais, Minnesota. On Friday, he was charged with murder, with bail set at one million dollars.
According to court documents (via Star Tribune), police received a 9-1-1 call from someone who saw a minivan pull up to Scully's home, before hearing screaming and seeing the van drive off. Axtell showed up to the Cook County Sheriff's Office moments later in a van fitting the description, "covered in blood" and demanding to be handcuffed. Axtell allegedly told authorities he hit Scully with a shovel from the man's porch 15-20 times before he "finished him off" with a large moose antler.
Deputies later found Scully at his home "obviously dead from the serious nature of his head wounds."
As for why he did it, Axtell allegedly told police he believed Scully "to have sexually offended against children in the past" and "believed he would reoffend." The outlet also credited Cook County Sheriff Pat Eliasen with confirming Scully was convicted in 1979 of sexually assaulting a 6-year-old girl, before being released from prison in 1982.
Axtell previously requested an order of protection from Scully in 2018, alleging Scully was "stalking children in his van" and writing, "him talking and attempting to groom my daughter is completely inappropriate and needs to stop." He was granted the order on a temporary basis, before it was dismissed several weeks later. Eliasen said that while there were allegations made against Scully, recent investigations "didn't reveal anything" and were mostly "regarding harassment."
At some point over the past couple years, Axtell also reportedly posted to Facebook that the "only cure for pedophiles" was "a bullet" ... adding, "People always ask me why I hate pedophiles. They assume I've been abused. But really I think being protective is just an Axtell trait."
After his arraignment via Zoom last week, he's being held in the custody of Cook County Sheriff until his next court appearance on April 10.
Levi's family said they did set up a GoFundMe to raise money for the man's daughter, but it was shut down -- seemingly because the site thought the money would be used for his legal defense, which is a violation of their terms of service.
"The Axtell family is grateful for the support of their small community in Cook County, Minnesota, as well as people nationwide who hear their story and have offered support and solidarity," they shared on a new website set up for donations.