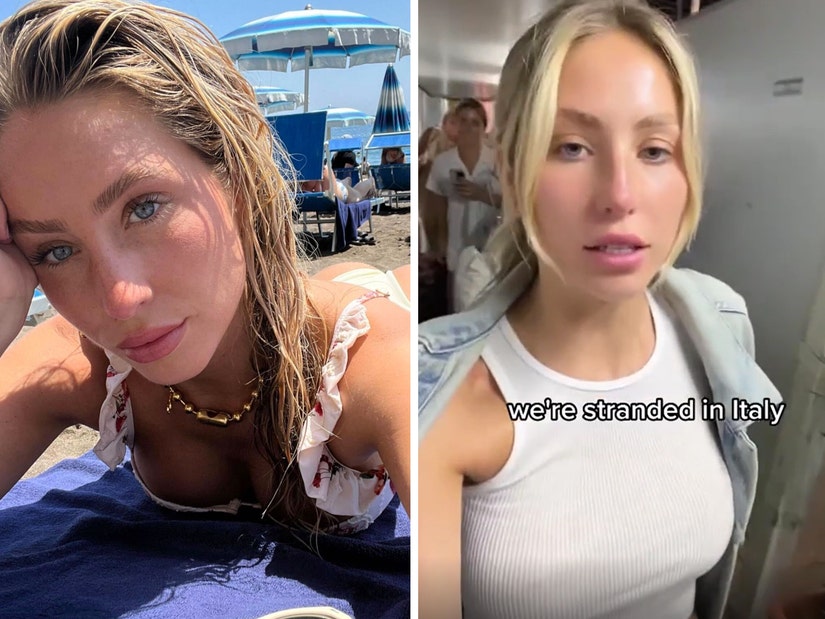 Instagram
The influencer's trip with 10 of her friends "took a turn" after discovering the "scenic villa" in the Amalfi Coast they booked apparently "doesn't exist."
TikTok star Alix Earle's post-graduation girls trip with her friends took an unexpected turn in Italy, however, they appear to be making the most of it.
Earle -- who has 5.3 million followers on TikTok -- has been posting videos about her European adventure so far -- both the good and the bad. In a TikTok shared on Monday, Earle revealed she and her friends became "stranded" in Positano, Italy after their lodging situation seemingly turned out to be a scam.
"We're stranded in Italy," Earle said in the clip. "The house we were supposed to stay at doesn't exist. Our car service canceled. It's midnight. We literally don't know where to go. 11 girls stranded in Positano! The girls trip took a turn."
Among those who commented on the University of Miami alum's video was Airbnb, who wrote, "babes we got you. our people are calling you now."
While it's unclear whether or not the company reached out to Earle, the 22-year-old posted a follow-up video two hours later, revealing that she and her friends had "found a place to stay for the night."
In the clip, which featured funny audio in the background, Earle and three of her friends can be seen laughing together as they attempted to all lie down on a twin-sized cot.
"We found a place to stay the night after our 'scenic villa in Italy' didn't exist,'" she wrote over the clip, adding in the caption, "4 girls 1 cot."
"Tmr morning we're stranded again," Earle further shared in a comment.
The New Jersey native responded to a series of fans in the comments section, including one user who wrote, "Girl you'll make the best of it. You always do," to which Earle replied, "We're having fun."
And it definitely seems to be true as the social media personality shared photos and videos of her and her friends enjoying their time in Positano, with Earle posting footage of them spending time on the beach and even getting friendship bracelets.