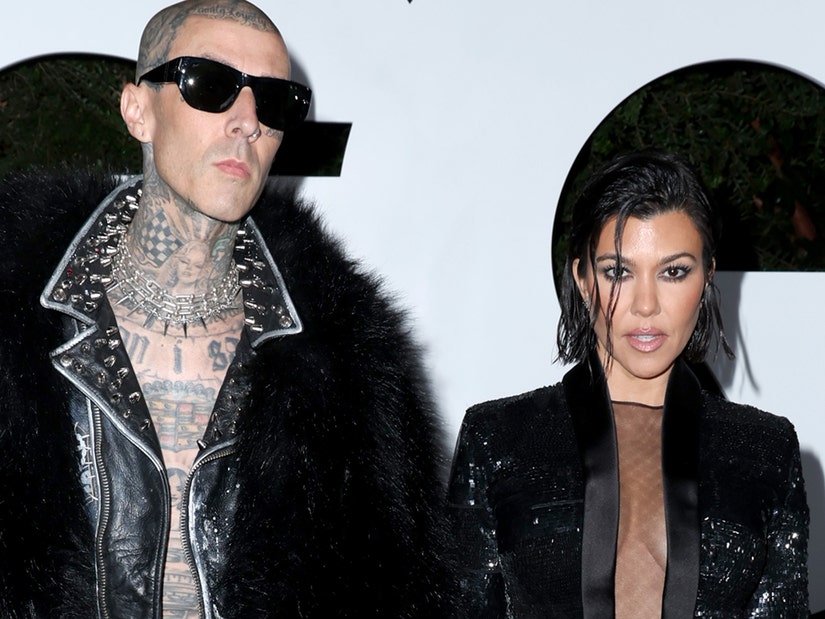 Getty
The reality star's post came on the same day fans saw her sister Kim get a new driver's license photo taken on Thursday's episode of The Kardashians.
On Thursday, the Poosh founder -- who married Travis in May 2022 -- shared her new black-and-white driver's license photo on Instagram, with her name listed as Kourtney Kardashian Barker.
"say my name," Kourtney, 44, wrote alongside the shot, below.
Waiting for your permission to load the Instagram Media.
Meanwhile, the reality star shared a post on her Instagram Stories in which she revealed why she decided to use her maiden name in place of her middle name, Mary.
Kourtney -- who is expecting her first child with Travis -- posted a screenshot from the wedding website, The Knot, that read: "It's long been tradition for the bride to take the husband's last name, and traditionally, she drops her middle name and keeps her last (her 'maiden' name) as her middle name. Her husband's last name then becomes her new last name."
"in case you didn't know ..." she wrote alongside the image, seemingly responding to those who were curious about her decision.
During the episode, Kim showed up to the DMV ahead of her 42nd birthday back in October, arriving after hours to have a new photo taken for a brand new license, with hairstylist Chris Appleton and makeup artist Ariel Tejada in tow. Because, of course, Kim Kardashian brought hair and makeup stylists to get her photo taken.
During her marriage to now-ex-husband Kanye West, Kim changed her name to Kim Kardashian West, using her maiden name as her middle name. (Kourtney, it seems followed her sister's model.) However, at the time of Thursday's episode, the SKIMS founder's divorce from the rapper was not yet finalized. After debating whether to add "West" to her new ID, she decided to leave it behind the end, exclaiming, "No, I'm Kim Kardashian."
Meanwhile, on Thursday, fans couldn't help but point out the timing of Kourtney's post, with many suggesting in the comments section that it was not a coincidence. "the timing of this post has me screaming," a user wrote.
"Kourtney is totally mocking Kim's episode from today 😂😂," a person commented, while another said, "Lol after Kim's license episode…. It's not a comp kourtney."
"The shaaaaade," another fan joked.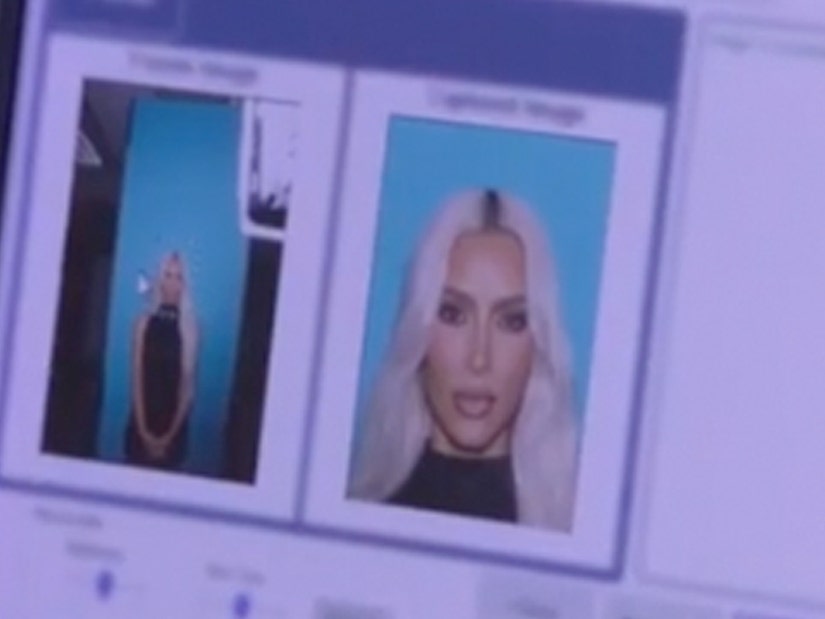 Hulu