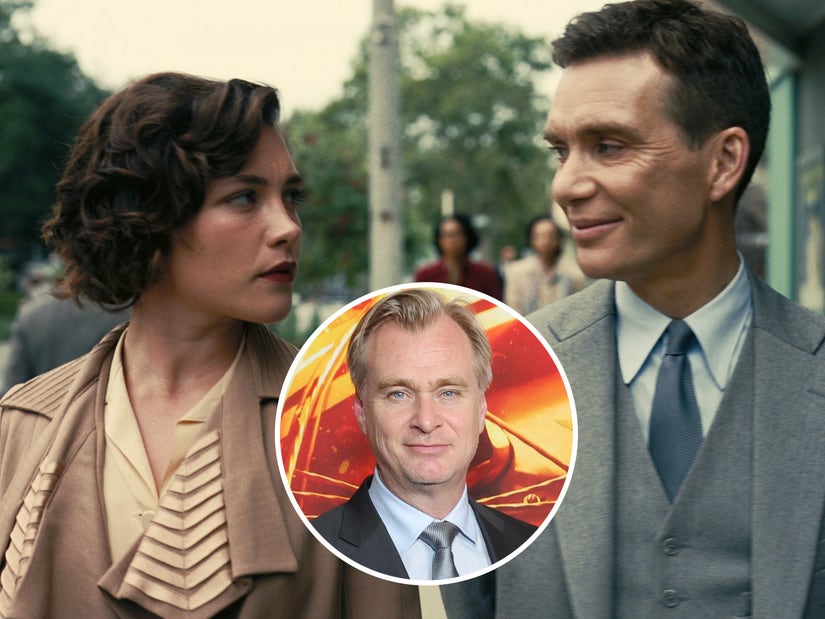 Everett / Getty
The legendary director says sex was "an essential part" of the Oppenheimer story
Christopher Nolan is opening up about what it was like to film his first ever sex scene in Oppenheimer, which is his first R-rated feature since 2002's Insomnia.
Nolan spoke with Insider about how sex scenes were an "essential part of [Oppenheimer's] story."
J. Robert Oppenheimer (Cillian Murphy) has a relationship with Jean Tatlock (Florence Pugh), before and during his marriage to his wife Kitty (Emily Blunt). Nolan notes that his relationship with Tatlock "had enormous ramifications for his later life and his ultimate fate," as she was a member of the Communist Party of the United States of America.
"When you look at Oppenheimer's life and you look at his story, that aspect of his life, the aspect of his sexuality, his way with women, the charm that he exuded, it's an essential part of his story," said the director.
"It felt very important to understand their relationship," continued Nolan. "To really see inside it and understand what made it tick without being coy or allusive about it-- but to try to be intimate, to try and be in there with him and fully understand the relationship that was so important to him."
When asked if he was nervous about how audiences might react, he said that he was "appropriately nervous." The director opened up about what it was like to cross into this uncharted territory for his films.
"Any time you're challenging yourself to work in areas you haven't worked in before, you should be appropriately nervous and appropriately careful and planned and prepared," revealed Nolan.
Barbie will go up against Christopher Nolan's Oppenheimer at the box office this weekend, with the phenomenon dubbed by the internet as "Barbenheimer."
However, thousands of moviegoers aren't even making a choice between the two very different films, and have committed to seeing a double feature.