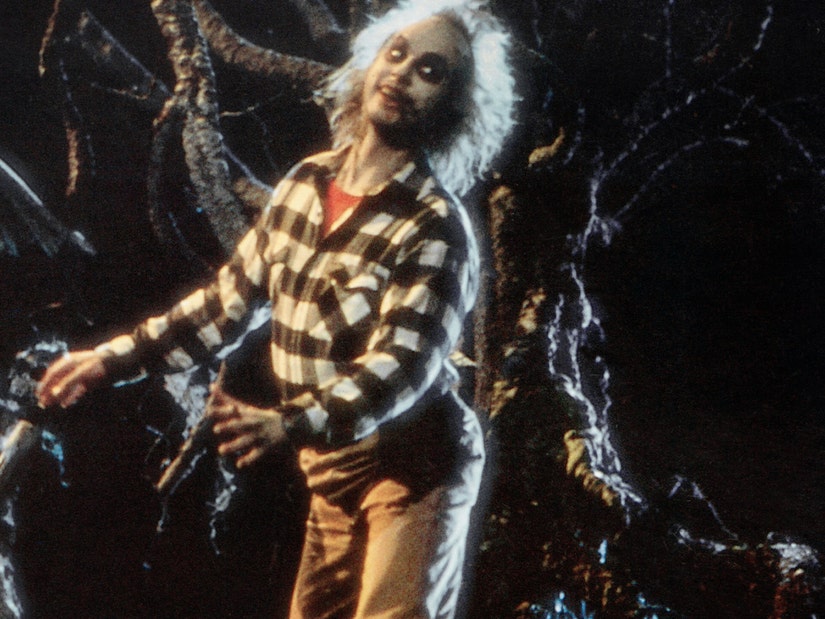 Everett
Burton also shared that making the film was "kind of like going back to why I liked making movies."
Tim Burton just revealed that Beetlejuice 2 only had less than two days left of filming before the SAG-AFTRA strike began and shut productions down.
"Literally, it was a day and a half," said Burton. "We know what we have to do. It is 99 percent done."
"On this last one, Beetlejuice 2, I really enjoyed it," said Burton of making the film. "I tried to strip everything and go back to the basics of working with good people and actors and puppets. It was kind of like going back to why I liked making movies."
Keaton, who plays the titular role, also spoke highly of making the film.
"Beetlejuice is the most f---in' fun you can have working," shared the actor in an interview with Empire. "It's so fun, it's so great. And you know what it is? We're doing it exactly like we did the first movie."
"It has to be done as close to the way we made it the first time," continued Keaton. "Making stuff up, making stuff happen, improvising and riffing, but literally handmade stuff like people creating things with their hands and building something. F---in' great."
"It's the most fun I've had working on a movie in I can't tell you how long."
Beetlejuice 2 is scheduled to hit theaters on September 6th, 2024.