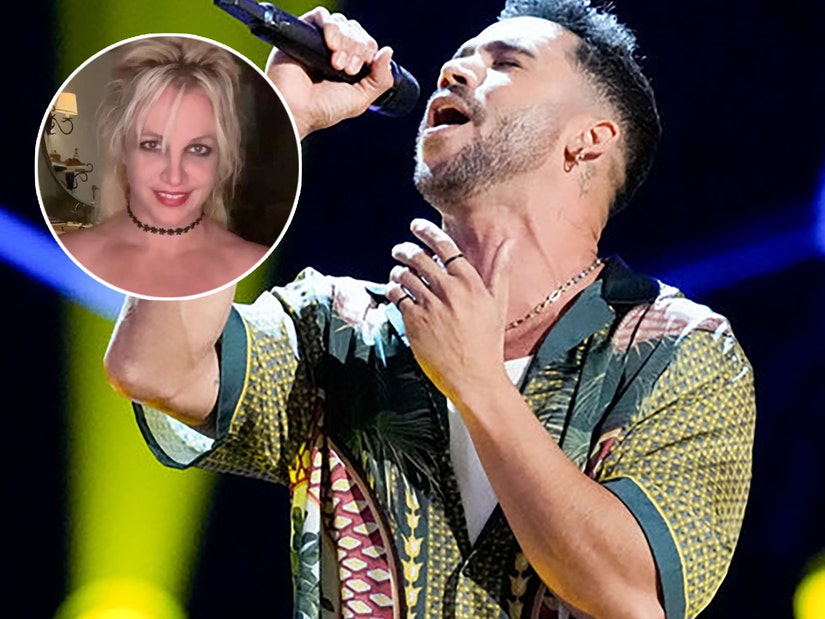 NBC/Instagram
Willie Gomez had the support of Britney Spears, who gave her friend and former backup dancer a special shout-out during Tuesday's Blind Auditions episode of The Voice -- but was it enough to earn him a spot on the show?
It can pay to have famous friends, but it doesn't always mean things will work out for you. That's why Willie Gomez wasn't leaning on anyone's support -- even as he got a very vocal shout-out from Britney Spears -- on Tuesday's episode of The Voice.
With the Blind Auditions rolling right along, fans probably weren't expecting a message from the queen of the gritty, low-budget, Instagram video twirl ... but they got one!
Gomez has spent his career as a background dancer with a whole slew of major celebs like Spears, including Jennifer Lopez and even OG Voice coach Christina Auguilera.
But it was Spears who offered him some love on the show. Their friendship has definitely stayed strong even beyond Spears' touring days, with ET spotting footage of the pair dancing together at her 2022 wedding to Sam Aghari on his Instagram page.
"Willie is a dancer of mine, and not only is he a great dancer, but he is an amazing singer," she said. "I'm sending all my kisses to you! Love you!"
Waiting for your permission to load the Instagram Media.
Gomez, whose IG page is bilingual, tapped into his love of Dominican bachata by choosing Manuel Turizo's "La Bachata," and things could not have gone better for the 37-year old artist when all four chairs turned.
"Your voice is so beautiful and, like flawless," she added. "You have so much stage presence, you're gorgeous."
With this last comment, Horan pretended to be reaching out to her husband, and former Voice coach, Blake Shelton, fake-texting, "Blake, she is flirting his pants off."
All of the Coaches gave it their all, but it was Legend's note about the growing popularity of Latin music and how well Gomez would fit into that genre today that cemented his choice, as he became the latest to join Team Legend ... despite Stefani's best efforts.
The Blind Auditions wrap up next Monday at 8pm ET on The Voice before The Battles kicks off on Tuesday at 9pm ET.