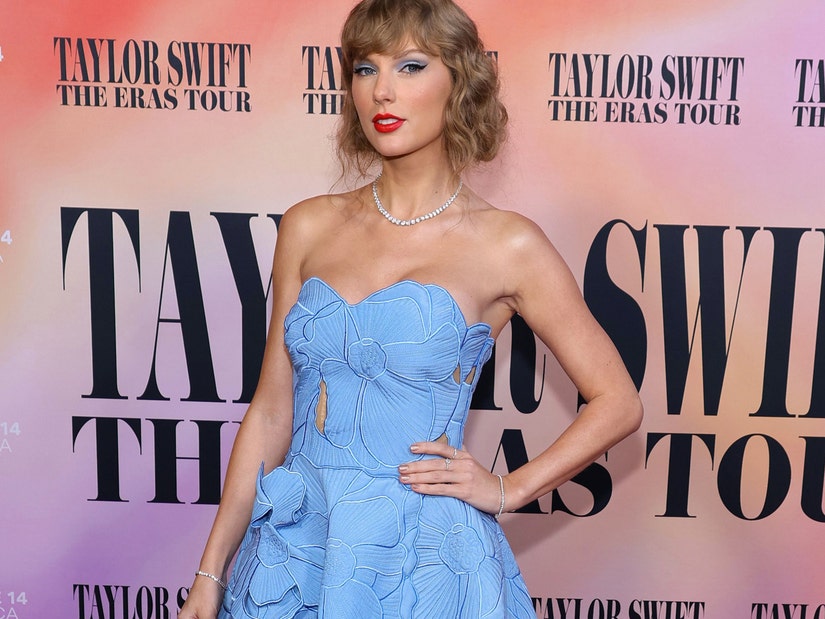 Getty
"If I only hung out with my female friends, people couldn't sensationalize or sexualize that -- right? I would learn later that people could and people would," the singer writes in a letter accompanying her re-recorded album.
Taylor Swift is opening up about how the public reacted to her relationships when she was in her early 20s.
In the prologue for 1989 (Taylor's Version), which dropped on Friday, the pop star recalled feeling like she had become a "target of slut shaming" by the media in the years before she released 1989 in 2014, in which she dated celebrities such as John Mayer, Jake Gyllenhaal, and Harry Styles.
As a result, Swift, now 33, said she took a break from dating, focused on her female friendships, and created her "girl squad." However, instead of stopping the constant chatter about her relationships, this sparked rumors about the singer's sexuality.
Waiting for your permission to load the Instagram Media.
"The voices that had begun to shame me in new ways for dating like a normal young woman? I wanted to silence them," she wrote in the 1989 (Taylor's Version) prologue, as shared by Swifties on X. "You see -- in the years preceding this, I had become the target of slut shaming -- the intensity and relentlessness of which would be criticized and called out if it happened today. The jokes about my amount of boyfriends. The trivialization of my songwriting as if it were a predatory act of a boy crazy psychopath. The media co-signing of this narrative. I had to make it stop because it was starting to really hurt."
"It became clear to me that for me there was no such thing as casual dating, or even having a male friend who you platonically hang out with. If I was seen with him, it was assumed I was sleeping with him," she continued. "And so I swore off hanging out with guys, dating, flirting, or anything that could be weaponized against me by a culture that claimed to believe in liberating women but consistently treated me with the harsh moral codes of the Victorian era."
"Being a consummate optimist, I assumed I could fix this if I simply changed my behavior," Swift added. "I swore off dating and decided to focus only on myself, my music, my growth, and my female friendships. If I only hung out with my female friends, people couldn't sensationalize or sexualize that -- right? I would learn later on that people could and people would."
Elsewhere in the letter, the Grammy winner expressed her gratitude to the fans for their response to 1989, and how they seemed to understand the truth behind her female friendships.
"You, who knew that maybe a girl who surrounds herself with female friends in adulthood is making up for a lack of them in childhood (not starting a tyrannical hot girl cult)," she wrote.
1989 (Taylor's Version) marks Swift's fourth re-recorded album, meaning the Grammy winner only has two albums left to re-record: her debut album and Reputation.
In addition to recording a new version of all songs from 1989, 1989 (TV) also features five new songs "from the vault," including a track titled "'Slut!'" which is the single from the album.
In the song, Swift appears to touch on being slut-shamed, but sings about how it's all "worth it" if she can be with the man she loves.
"But if I'm all dressed up / They might as well be lookin' at us / And if they call me a slut," she can be heard singing on the chorus. "You know it might be worth it for once / And if I'm gonna be drunk / I might as well be drunk in love."
Listen to the full album, below.