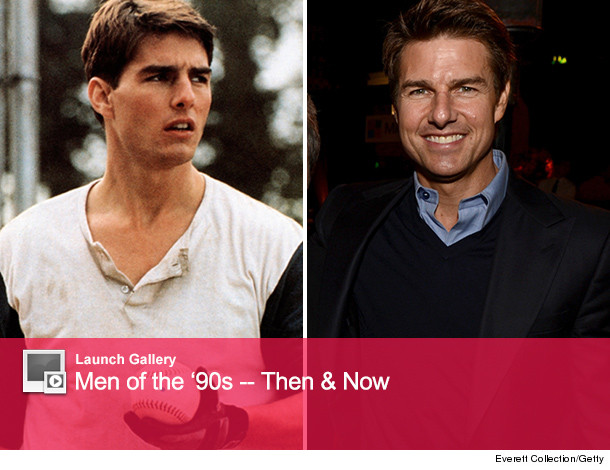 Tom Cruise
turns 51 years old today!
It feels like just yesterday the actor was breaking hearts in flicks like
"A Few Good Men," "Top Gun,"
"Mission Impossible"
and
"Jerry Maguire."
At least he hasn't aged! No really, just look at him -- Tom is still the spitting image of his much younger
Maverick
self.
Today, Cruise may be a single man (
he and Katie Holmes split last June
), but he's still dominating the box office in flicks like
"Oblivion"
and
"Jack Reacher."
And the sexy star will reprise his role as
Ethan Hunt
yet again in
"Mission Impossible 5"
in 2015. We're definitely excited to see what he does (and
who he dates
) next!
Click "Launch Gallery" above to see more sexy studs from the '90s then and now!