Child stars/models Baylie and Rylie Cregut have grown so much since their debut as Hope on Fox's "Raising Hope" in 2010 ... but now, they're taking their transformation to the extreme!
The adorable 5-year-old girls teamed up with 22 Vision for some amazing movie makeovers, the twins getting made up as iconic creepy kids from some classic horror flicks just in time for Halloween.
The #KidsOfHorror transformations were done to promote giving back and reaching out to those in need. According to a press release, the twins and the 22 Vision team will visit Children's Hospital in LA to celebrate Halloween with patients who are unable to go trick-or-treating this year.
In one photo, the girls are transformed into The Grady Twins from "The Shining," sporting cool blue dresses and dead-eyed stares as they hold hands in the hallway of the Overlook Hotel.
"We had such an incredibly talented team involved with the making of this project," 22 Vision's Brian Pocrass says of the shoot. "Each person brought something very unique to the table and I am so proud of everyone's hard work and dedication. The results far exceeded my expectations."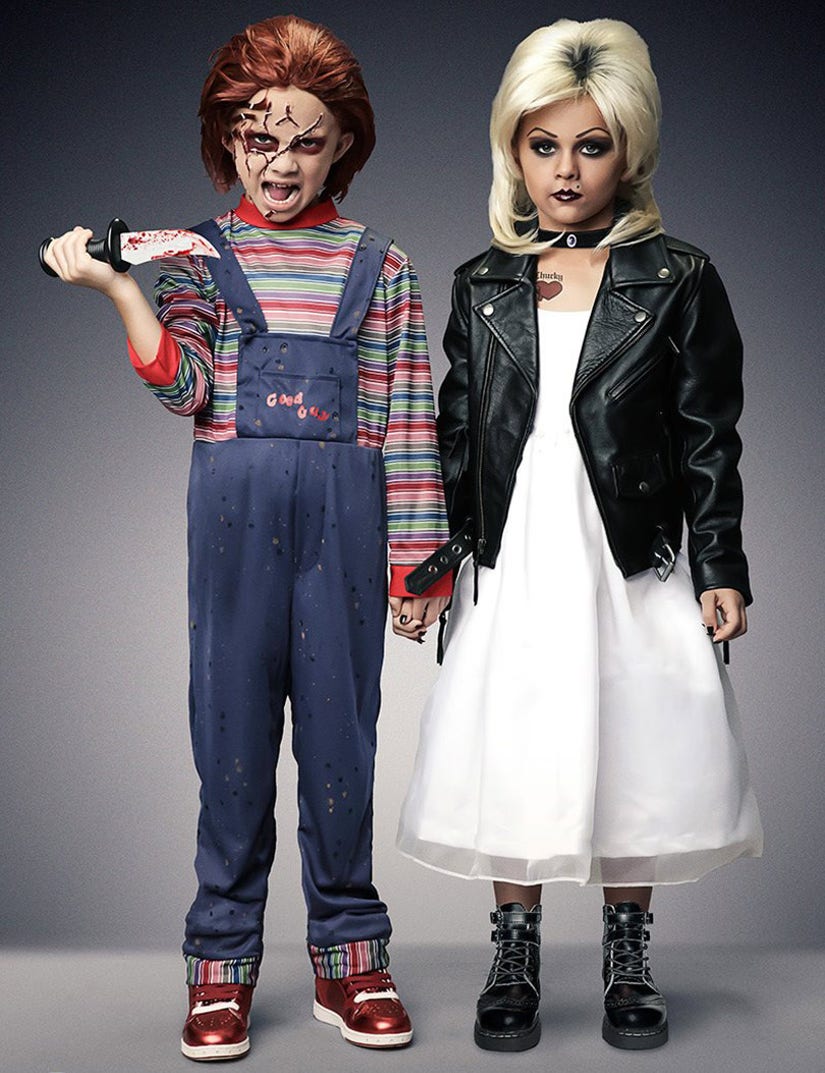 22 Vision
In another shot, the two dress as Chucky and Tiffany from the "Child's Play" films.
Knife in hand, Rylie was made up as the killer Good Guy doll, while Baylie dressed as his punk rock bride, sporting dramatic makeup, a fake tattoo and a leather jacket.
"Baylie & Rylie are such amazing little girls. Not only were they easy to work with but they both embodied a genuine passion for scary movies, which is rare for their young age," adds Pocrass. "The girls were fascinated with the whole transformation process - the elaborate costumes, hair and makeup. It was like the ultimate game of dress up for them."
We're told the girls' mom has always been a huge horror fan and was thrilled to have her children be a part of the spooky shoot.
Rylie's favorite costume ended up being Carol Anne from "Poltergeist," while Baylie loved dressing as the "Shining" girls.