The 51-year-old star, who looks ruggedly handsome on the cover of the latest issue of V Magazine, admits that he liked having his wife at the helm of their upcoming movie, "By The Sea."
"It's surprising how much I enjoy the direction of my wife," he tells the mag. "She's decisive, incredibly intuitive, and might I say sexy at her post. I trust her with my life."
The couple first worked together on 2005's "Mr. & Mrs. Smith," but the father-of-six admits their latest project together couldn't be more different.
"Mr. & Mrs. Smith this is not," he declares. "By the Sea deals with that period when the honeymoon is well over and the couple is faced with the banality of every day and the pains of the unplanned. There are no Hallmark cards that define the next chapter, or the value of a history together. So who are you?"
"The plan was to make something together, with complete autonomy, in the footsteps of Gena [Rowlands] and John [Cassavetes] -- and keep it a family affair," he says of their new flim. "We, by our own admission, were overdue. If I'm going to work, I want to work with my wife."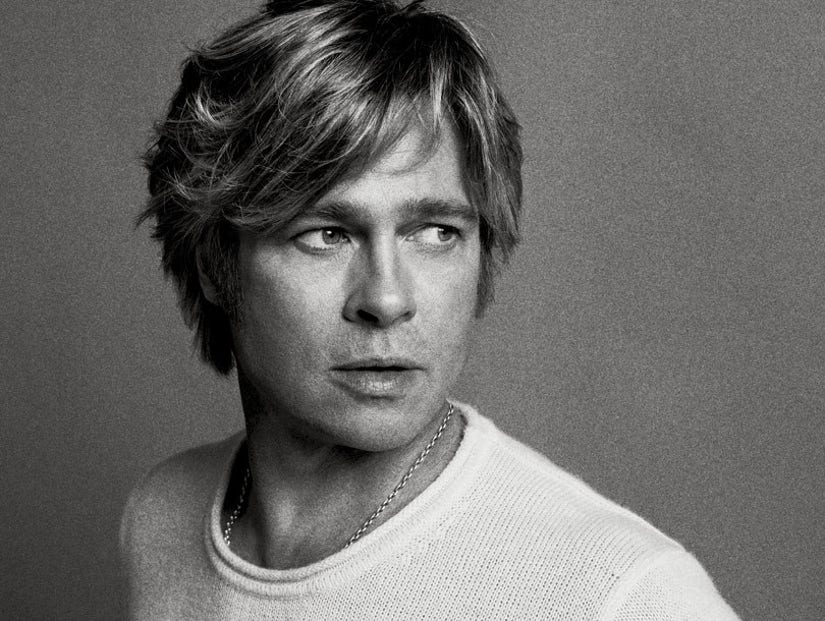 INEZ AND VINOODH/V MAGAZINE
While Brad and Angie are arguably the most famous couple on the planet, they aren't any different from other parents. In the end, it's all about the kids -- Maddox, Shiloh, Zahara, Pax, Vivienne and Knox.
"At the end of the day, we get to be parents, greeting our lovely, crazy children and talking about their day, making sure they brush their teeth," the doting dad says.
Check out Brad's full interview with V Magazine when it hits newsstands on November 12.