Bravo
If you're a fan of "Girlfriends' Guide to Divorce," you know there's no shortage of steamy sex scenes -- and season 2 is no exception!
While Abby McCarthy (Lisa Edelstein) and her ex, Jake (Paul Adelstein), rekindle their very complicated relationship, her pals are also trying to get their romantic lives in order.
Abby's wild BFF, Jo (Alanna Ubach), finds herself jumping back into the dating pool after she finalizes her divorce. And according to Alanna, her character "lets herself 'fall down the rabbit hole' of dating."
"My character comes across a slew of Tinder dates ... Unfortunately, she finds herself in these dangerous situations," she tells toofab's Rachel Hoffman. "I think all of the characters, this season, are faced with big challenges – probably some of the biggest challenges of their lives. It's very interesting how that happens."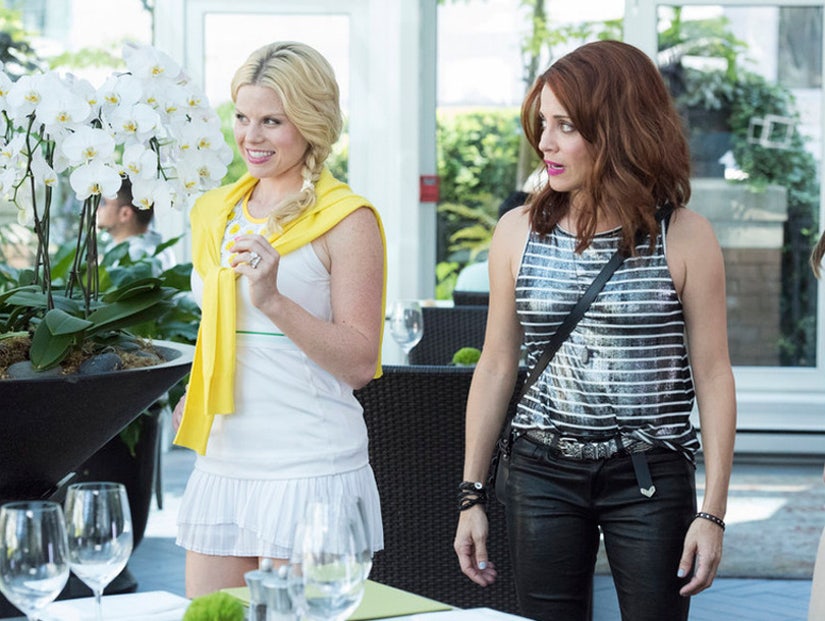 Bravo
It seems some of these Tinder dates turn to into one-night stands; and, of course, these sex scenes are full of eye candy!
"It's so much fun, especially with the great actors we have onboard this season," the actress teases. "Will Kemp is my perfectionist baker with promiscuity issues, who I am always walking into having sex with new coworkers. I think I've seen the crack of his bum about 568,000 times in the past five months. And it's a nice bum! It could be worse – it could be a plumber's butt. This man was a ballet dancer at one time, so you can imagine how lovely it was going to work that day."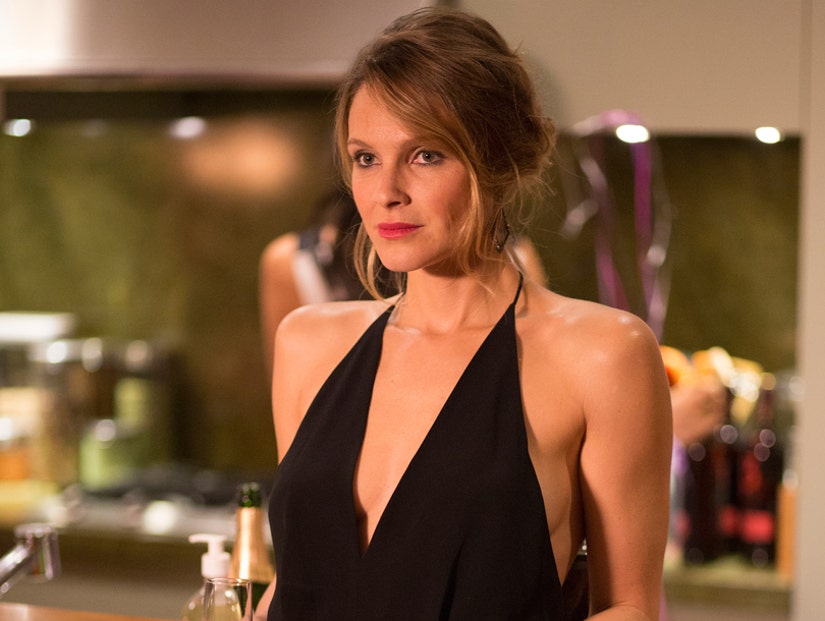 Bravo
As for wild child Phoebe (Beau Garrett), she has some soul searching to do this season.
"Last season, Phoebe was really caught up in old habits and not really progressing. And she has the group of girlfriends that are farther along than she is in their careers and what they do for the world and around them," Garrett tells us. "This season felt like more of a search, not really in relationships with other people, but more in her relationship with herself. She goes back to school and tries different things to see what fits. She's trying to be happy on her own for the first time and try to find the things that make her feel like her own independent human being."
Even though she's trying to be more independent, the blonde bombshell will have a new love interest.
'There is someone new who comes in later in the season, and it's not someone you would expect, which is really cool," Beau reveals. "It was a journey to get there during the season. There were a lot of different avenues Phoebe could have taken, but she chose a certain one. It's definitely not the couple you would imagine together, which I really loved about it. It's very unique and different and fun to play with."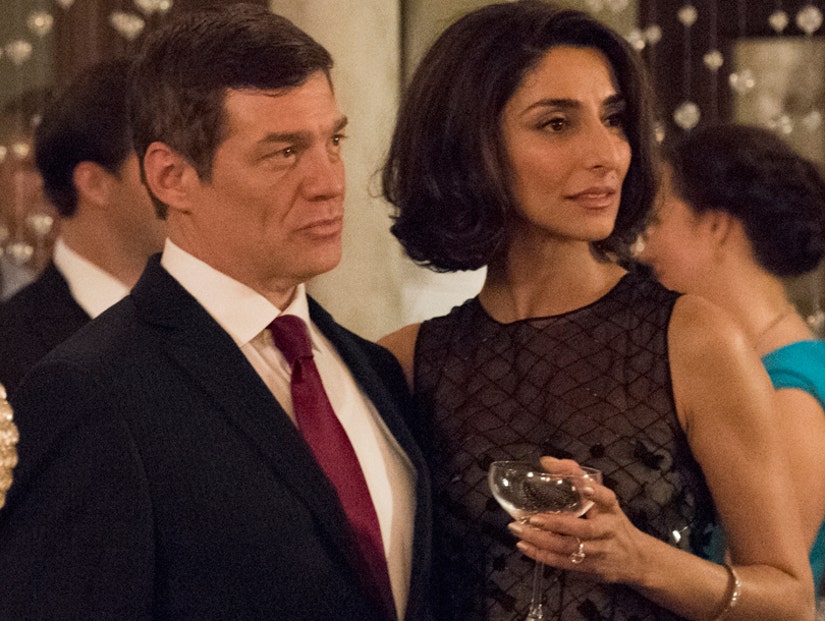 Bravo
The last time fans saw Delia (Necar Zadegan), she agreed to marry her client-turned-boyfriend, Gordon (Matthew Glave). So, are we going to see her walk down the aisle?
"I can tell you that there are indeed plans for a wedding," Zadegan teases. "The engagement storyline is a big one for Delia because she is a character who typically rejects love because of her own fears and history, which is certainly a huge part of it, but then additionally she has a very appropriately modern view of partnership. She does not need to compete economically through marriage like many modern women and so the idea of it is left strictly for tradition or logistical reasons. And so what is really the reason for it? Ownership? Possession? That is something she wrestles with and I think it's an interesting question for modern women altogether."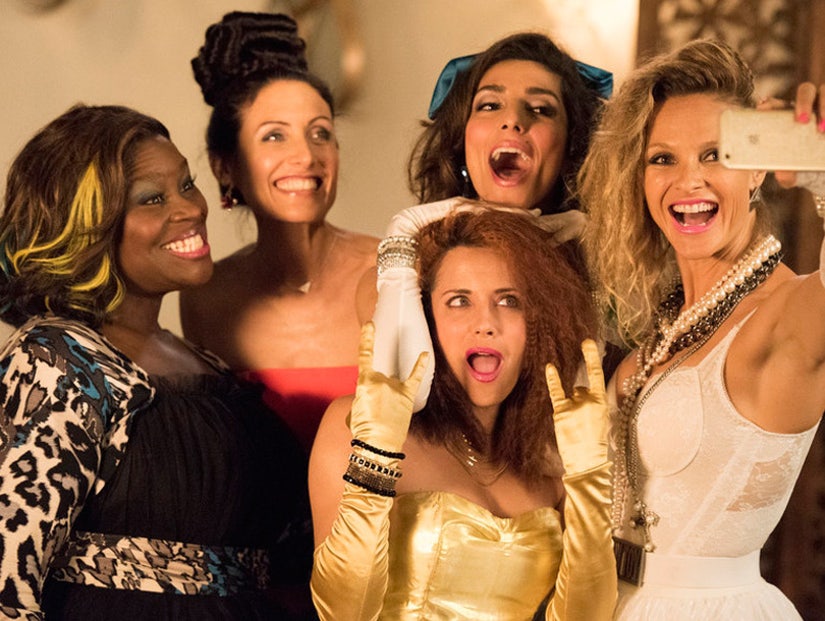 Bravo
But, relationship drama isn't the only action we'll see this season. The leading ladies tell toofab there is an "exceptionally ridiculous 80's-themed prom episode."
"I think I can speak for the whole cast and crew when I tell you it was constantly over-the-top hilarity behind the scenes, for oh so many reasons," Necar says. "Let me just say, besides the obviously John Hughes-related side commentary, we were working with geese. Actual geese. Or were they ducks? Either way they were fowl. But very professional! It was wonderful."
Don't miss the premiere of "Girlfriends' Guide to Divorce" on December 1 at 10pm ET/PT on Bravo.