Steve Carell is known for his comedic chops, but with his stellar performance in "The Big Short," he definitely proves that he can hang with the best in the business in a dramatic role.
The actor, who plays loud-mouthed hedge funder Mark Baum in the film, was "surprised to be offered this part."
"I was very excited. Although I felt like one of these things is not like the other when you say Brad Pitt, Ryan Gosling and Christian Bale," he told toofab's Rachel Hoffman during a press conference for the movie. "I was talking to [director] Adam [McKay] before I started, and Christian was shooting his stuff. We were talking about characters, and I said, 'How's it going?' And he said, 'Oh my god, Christian is unbelievable. It's incredible, it's transcendent.' And I'm thinking, 'Great, now I have to follow that.'"
"It was intimidating. This entire cast is full of great actors. Every part really stands on its own," he declared. "That was exciting for me to just be a part of that."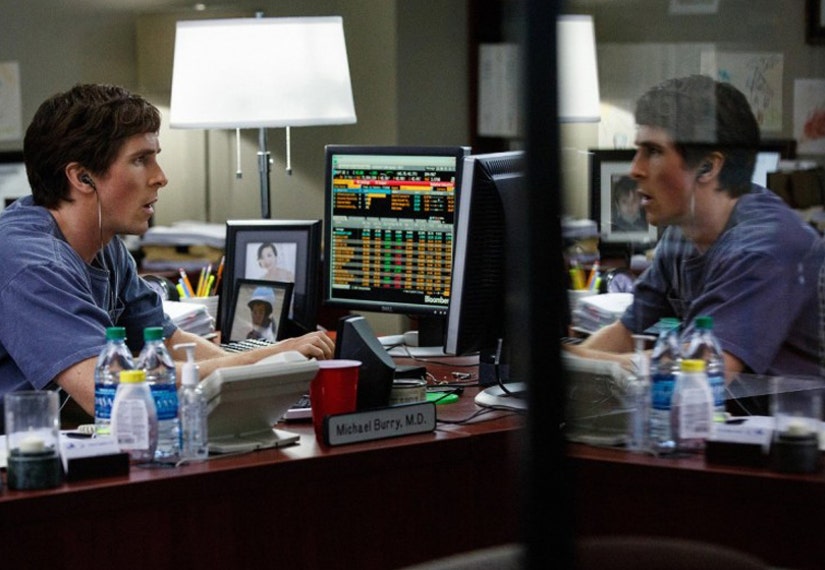 Paramount Pictures
"The Office" actor wasn't the only star to be intimidated by Bale's skills. Ryan Gosling also felt some added pressure to compete with his costar.
"It was tough to follow the Christian Bale week," he told us. "The first thing I said to Adam was, 'How's it going?' And he said, 'Oh, Christian learned to play the drums, what are you going to do?'"
Gosling stars as uber-confident banker Jared Vennett in the film, and he also serves as the foul-mouthed narrator. But it wasn't the role itself that caught Ryan's eye -- it was his hair!
"The jheri curl. Adam told me about it and I said, 'You had me at jheri curl,'" he joked.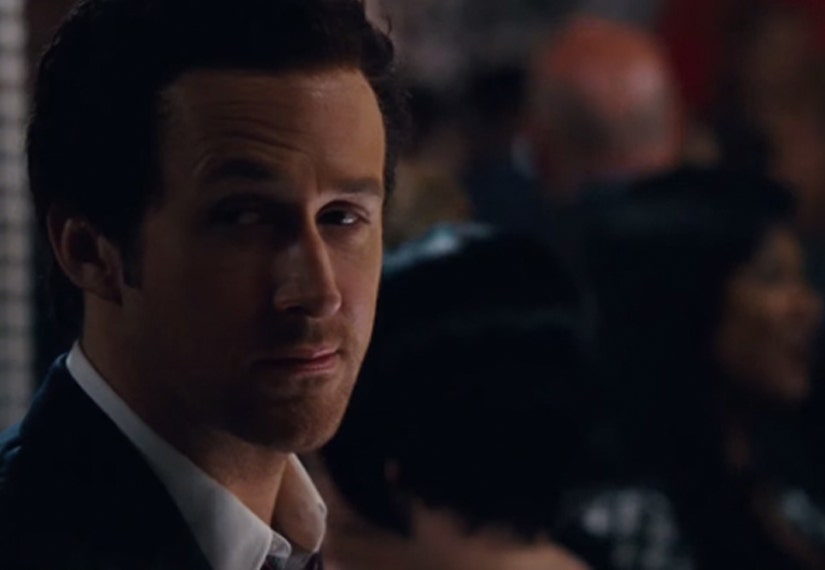 Paramount Pictures
In all seriousness, the "Crazy, Stupid, Love" star revealed it was McKay's movies that drew him to the project.
"I love Adam's movies and in some ways, they're not even like movies, they're like friends of mine," he declared. "I'll check in with 'Stepbrothers' to see how it's doing. To be able to work with him at all was exciting. Then to get this script, and to see it's a departure for him, to be able to a part of that, made it even more exciting."
"I learned a lot – I'm still learning about it. It's very unique – it's very inclusive and there's no grand standing," he continued. "Other filmmakers could have made it very different, but Adam has a way of bringing a sense of humor to something that's obviously very upsetting."
As for Bale, who appears alone in his office for most of the movie, he said the filming process was a refreshing change for him.
"I really loved working by myself. You just heard the voice of God – which was Adam," he said, as his costars joked about being offended by his comments. "It's amazing how much you can get done when there's nobody else. We shot for nine days and just banged out the pages. When you're by yourself, there's no continuity that you have to worry about. You can do whatever the bloody hell you want."
Check out all of these guys in action when "The Big Short" hits theaters on December 11.